To make sure your home isn't burying its good looks behind an ugly veneer, follow these simple steps for a smarter, more stylish façade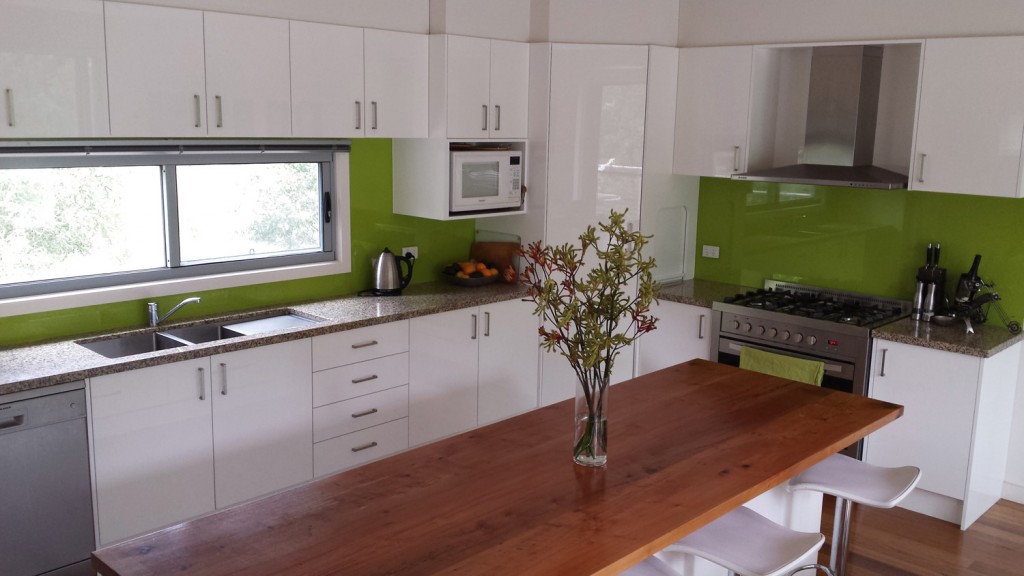 When planning for a new home or renovating an existing house, we seldom think about our future needs and may overlook how the home's functionality will influence our changing needs. However, by incorporating some liveable design features early in the design phase, we can overcome some of these functionality issues.
Liveable homes focus on design features that enhance the ability of people to live in their home for all stages of their life and most levels of mobility without the need for specialisation.
Is there a demand for homes with liveable design features? The short answer is yes, as the design features can provide suitable housing for:
• People with less mobility permanently or temporarily.
• Older Australians and the baby boomer generation.
• Families with young children or a disabled family member.
In the Australian context, we see some significant motivating factors to encourage the designing and building of homes with liveable design features.
• The Sustainable Australia Report 2013 states that Australia is an ageing population and during the next 20 years, the number of Australians aged 65 and over is expected to increase by 84 per cent.
• The Australian Bureau of Statistics reports that in 2009, one in five Australians had a disability of some type.
• In 2008, the Monash University Accident Research Centre found that more than 62 per cent of falls and slip-based injuries occur in the home.
• The Household, Income and Labour Dynamics in Australia Survey (Volume 7, 2012) found 44 per cent of grandparents were doing grandchild care once a week or more often.
These statistics are far-reaching in our community, and it would be difficult to find a household that would not benefit from incorporating liveable housing design features. Another important consideration is the ability to maintain social interaction and a connection between people and their community as they age.
Liveable homes do not have to look very different from traditional styles, but rather present with a sense of style and space as they have wider door openings and passageways along with good access around kitchens and bathrooms. And while it is ideal to consider and include liveable features in the design phase of a new home, renovated kitchens and bathrooms can provide great opportunities to make a difference.
Designing a home that takes into account the occupants' needs now and providing good accessibility in the future means spending less on the costs associated with selling and buying another home.
Access and entrance to the home
• A safe and continuous step-free pathway between the street entrance to the home entrance and into the home.
• Car parking should be large enough to allow the occupants to open the car door fully and move around the car when parked with ease.
Bathroom and toilet
• A bathroom and toilet should be located on the ground or entrance level for use by occupants and visitors.
• Toilet and shower should be located in a corner, where additional wall bracing can be installed for the future installation of hand rails if required.
• A clear space in front of the toilet and shower should be clear of an inward swinging doorway.
Flooring
• The flooring located in the bathroom, toilet, kitchen and laundry should be of a non-slip surface.
Internal stairways
• Where internal stairs are situated in the home, locate these on a straight run and on a structural wall, so that the wall could withstand the weight and movement of any mobility aids if required for future adaptation.
• Include a handrail, preferably on both sides; the stair treads should be non-slip.
• Markings on the edge of the treads can also assist in the definition of the tread during downward travel.
Kitchen and laundry
• Sufficient space around the kitchen and laundry benches to allow for ease of movement.
• Benches designed to be easily moved depending on changing needs; therefore flooring beneath the cupboards should be continuous to allow for this. Benches could be constructed with a range of heights or an adjustable height.
Door and tap hardware
• Tap hardware should be of a style that is easy to turn on and off with a lever rather than a knob and they should be easily reached.
• Handles on internal and entry doors should be of a lever or D-pull style to allow for ease of opening and closing.
Windows and glazed doors
• Window handles that allow ease of opening, while allowing appropriate security.
• Glass doors to be opened with one hand and minimal effort.
Incorporating liveable design features into the design of a new home or renovation is the most affordable option. And when you do sell the home, you will potentially have a larger buying market.
Originally from Home Renovate magazine, Volume 11 Issue 1