Relax in the sun and entertain in style with a top outdoor speaker system
With outdoor living such a big part of the Aussie lifestyle, our external living spaces become the hub of the home in the warmer months. Barbecuing, swimming and outdoor entertaining are at their peak then and a good outdoor speaker system is the perfect way to enhance the atmosphere. Brand manager at Amber Technology, Chris Henderson, shares his tips on how to create the perfect poolscape and reveals the latest sound system from Sonance.
The best sound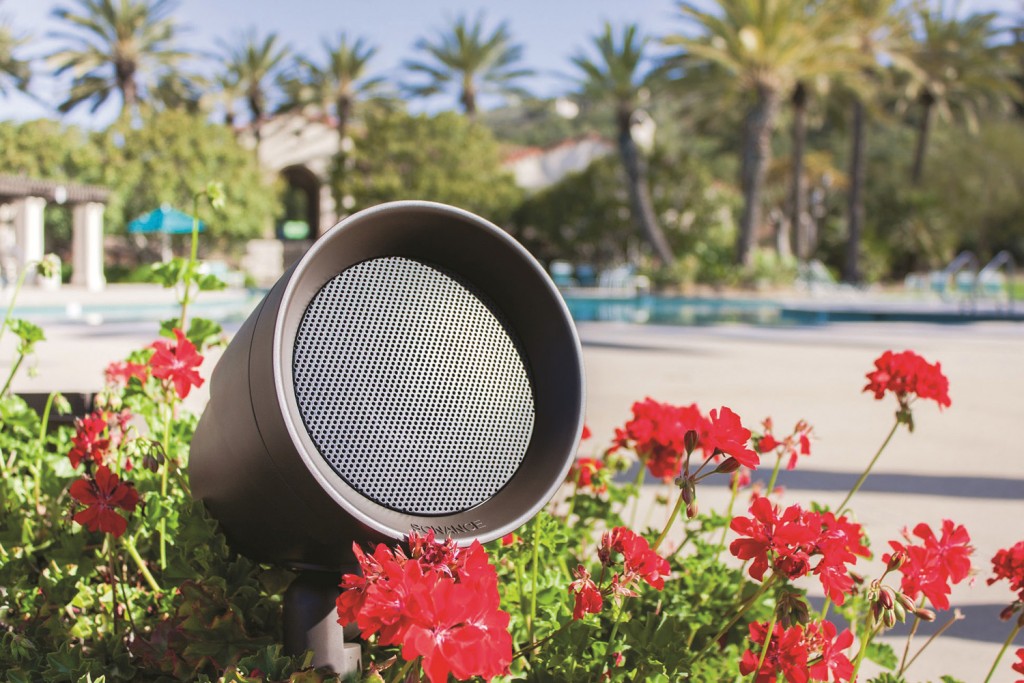 Chris Henderson recommends the SonArray SR1 outdoor speaker system from Sonance to provide crisp and clear audio to outdoor areas. "Especially in Australia, so much of our life is lived outdoors and coming into the summer season we want to be able to enjoy these spaces. Nowadays people are investing a lot in alfresco areas, high-end barbecues and outdoor furniture that resembles what you see in the lounge room. Music in the outdoor area is really just an extension of the lounge room and with SonArray you can do this very well," he says.
Delivering consistent and high-quality sound coverage of up to 186 square metres, the speaker system is suitable for a variety of homeowners. It includes eight satellite speakers and one in-ground subwoofer, which come at the recommended retail price of $3695. "It is a very diverse audience, especially as we come into the spring and summer seasons when there's huge demand for it."
Lively atmosphere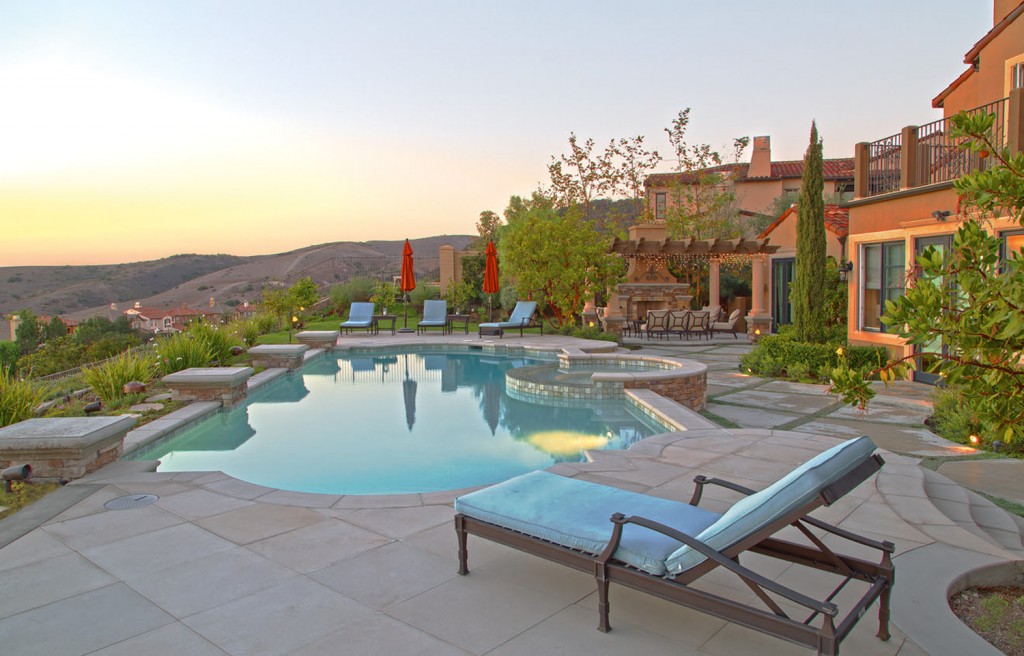 To bring your poolscape and outdoor living area to life, strategically disperse the speakers throughout the alfresco area in order to produce the best listening experience. It is recommended to install some speakers low to the ground, within garden foliage, and others should be mounted on higher levels, such as tree branches or balconies to create optimal surround-sound coverage.
While sound systems can be installed in almost every backyard, embedding the speakers in poolside areas will depend on the environment. "Installation will vary depending on the environment. So if you're having to run cable through a rock environment, for example, there may be some complications," says Chris.
For optimal convenience, choose systems that can be operated with the same ease as home theatre and amplifier systems indoors — systems that allow audio to play from a range of devices such as smart phones, tablets and laptops through the use of a wireless connection.
Pool- and weather-friendly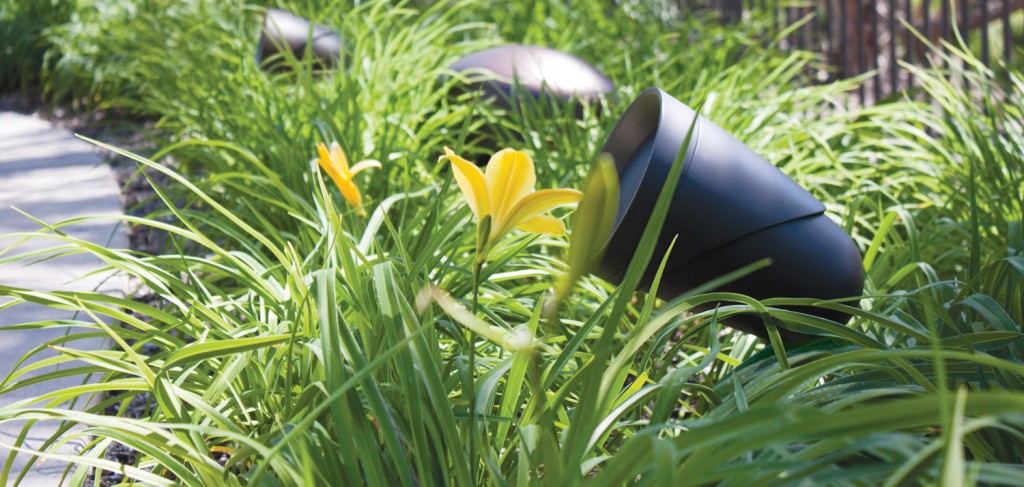 Whether there's rain or hail, outdoor speaker systems are built to be durable in all conditions. The SonArray SR1 outdoor speaker system uses a composite material ensuring the satellite speakers remain protected; they're robust and waterproof and are able to withstand damage.
"It's very hardwearing — nothing's going to rust," says Chris. "The colour is actually embedded right through the enclosure. If you were to hit it with a whipper snipper then you're not going to see a blemish on the outside of it because the colour is all the way through. It's like you're marking the outer colour or the outer finish of the enclosure."
Triple sealed, the sound system can endure splashes all year round and operates seamlessly even when temperatures rise in the scorching summer and fall in the winter. "It's sealed all around the speaker so it's going to be very difficult for moisture to get in," explains Chris. "It has a drop rate from -29°C up to 88°C, making it suitable for the coldest and hottest parts of the world."
Sound effects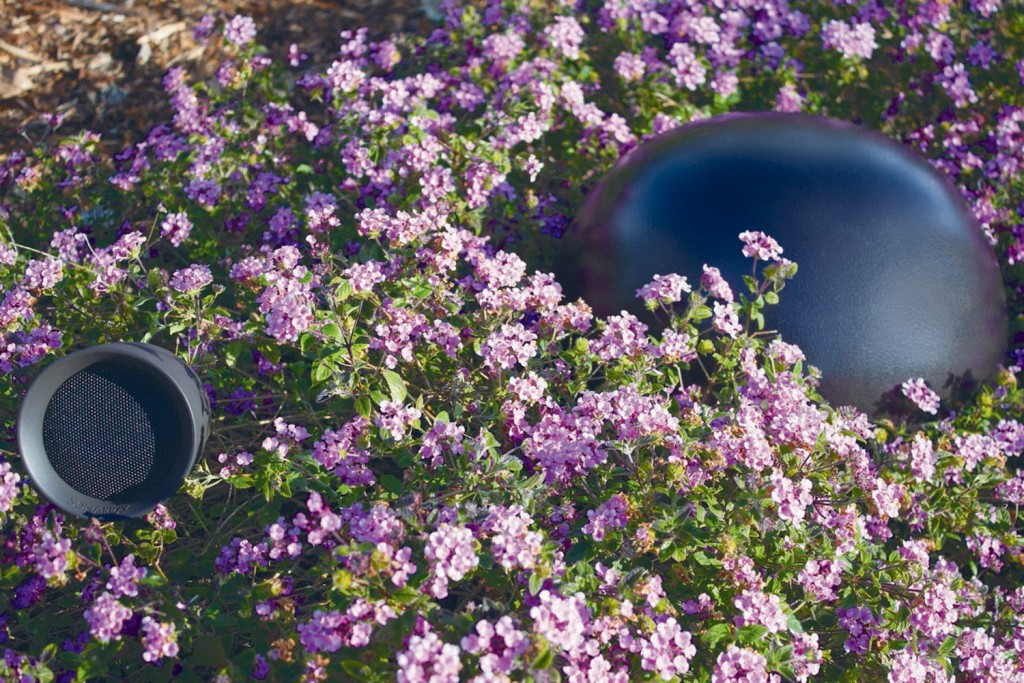 While an outdoor sound system will liven up your outdoor entertaining, bare in mind that your neighbours might think otherwise of your playlist! If you're planning on entertaining in the evening, check with your local council for sound curfew times and speak to your neighbours so they can prepare themselves for a little extra noise on that occasion.
In comparison to typical outdoor speakers that are mounted under awnings and only produce sound loudly where they are, the SonArray system evenly distributes sound and directs it into your area, which means overall listening volume remains at a comfortable level across the space.
Another factor to consider is if you have a water feature in or around your outdoor space. The splashing of the water might drown out your tunes depending on the location of the speakers. If this is the case, choose speakers that are placed up high rather than low to the ground.
Top tips to hit play
1. Strategically disperse the speakers throughout the entertaining area.
2. Choose systems that can be controlled from a central device like your smart phone.
3. Ensure the system you choose is durable and will withstand all of the elements.
Originally from Poolside Showcase, Volume 24