A style which influenced the early settlers of Australia, Georgian Architecture is a classically beautiful design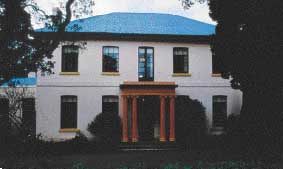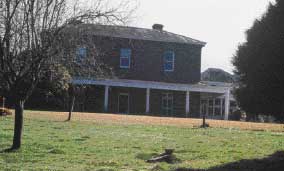 Stylistically, the term "Georgian" covers the period from the ascension to the throne of George I, King of England, in 1714 through to the 1830s and the death of George VI. Evident throughout Britain and Europe — particularly in urban centres where the Georgian style was used for both private and public buildings alike and on the estates of the landed gentry; Georgian architecture was renowned for its classic, restrained lines, with embellishments crafted according to a variety of picturesque styles.
In Europe and Britain, early Georgian style was dominated by Palladianism, the classic purity of Andrea Palladio's 16th century Italian villas. Mid-Georgian design flirted with both Gothic and chinoiserie influences as a consequence of the opening of trade routes to the Far East, while the excavations at Pompeii and Herculaneum that started in the 1760s resulted in Georgian style embracing classic Greek influences in the later part of the style's "reign" of popularity.
Such notions of elegant Georgian architecture were what many early Australian architects brought with them when our nation was first established. It was a commonly held ideal of the time that if the new colony was populated with buildings of classical Georgian style, a sense of civilisation and even gentility would be bestowed on the fledgling community. But it was not until the 1820s, through to the 1840s, that such ambitions were achieved.
By the end of the 1830s, homes and public buildings boasting Georgian styling with Greek, Gothic, Jacobean and even Egyptian dressing had been erected in Australia. By this time, the colonies had become established, considerable wealth had been achieved from agricultural industries and there was plentiful cheap convict labour available. Mansions such as Clarendon in Tasmania's northeast, Panshanger near Longford (also in the state's northeast) and the home of William Macarthur at Camden in NSW had all been completed by the end of the 1830s, built at the beginning of a time now regarded as the boom years of Australian architecture (which lasted up to the depression of the 1840s and was revived again in the 1850s and '60s with the gold rushes and dramatic growth of the Australian population).
Although the restrained, classical lines of Georgian architecture had begun to fall from favour in Europe and Britain in the early years of the 19th century, Georgian style remained popular in Australia well into the middle of the 1800s and was used, according to Richard Apperly, Robert Irving and Peter Reynolds* "by the designers of public buildings, of houses for all classes of society, and for utilitarian structures". Francis Greenway, a Bristol architect who was transported to the colony in 1814 and soon after appointed civil architect by Governor Lachlan Macquarie, was one of the most noted of such designers who favoured the style of Georgian architecture.
Hallmarks of Georgian style include symmetry, refinement, harmony and elegance. In Australia, it not only endured many shifts in the materials used for construction (from ashlar and roughly built masonry walls to stucco over handmade brick; timber shingle roofing to slate and later corrugated iron), it also saw the addition of a range of structural elements such as verandahs and regency-style porticoes, pediments, decorative ironwork, parapets and balconies. Other regency influences included the use of recesses around windows to cast shadows and divide the façade of buildings into panels, and stucco, which was used as an exterior wall finish, often limed to simulate ashlar or painted the typical exterior colours of ochre, sand and stone.
Holly-green was then used for architectural detailing such as shutters. Another hallmark of Georgian architecture is a focus on subtle and subdued interior tones, including creams and pale browns, dirty blues and greens. When wallpaper was used it was applied to create blocks, with motifs such as stylised florals and Greek key patterns. Symmetry was the order of the day, with the typical floor plan catering for four rooms two deep either side of a front and back passage. The front rooms were often slightly deeper than the back ones, which were sometimes further divided by plastered walls.
Georgian homes traditionally featured a fireplace in several rooms, either against the outer side walls of the house or back to back on a dividing interior wall. In the lounge, the mantel and surround were usually marble while timber, finished with faux English oak graining, was used for the less-public parts of the house. On the floor, Georgian homes typically boasted wide 150mm timber boards and walls were plastered and finished with moulded timber skirtings. Delicate plaster cornices were fashionable, as was a decorative arch to divide the front hall.
The Georgian house often featured a timber-framed hipped roof that was sheeted with timber shingles (later replaced with corrugated iron) or slate. Otherwise the roof, particularly in the case of grand manor homes, was concealed by a parapet.
Other important exterior detailing included a six-panelled front door with square fanlight sashes; windows with six, eight, nine or 12 panes of glass in sliding sashes and protected by louvred timber shutters; flat timber columns (used for verandah posts) with mouldings top and bottom to simulate a classical capital and base; and a timber valance with a scalloped or egg-and-dart motif often used on the underside of verandah beams. Georgian style remained a means of signifying one's "refined elegance" by way of revival well into the later part of the Victorian period and again in the inter-war years of the 20th century.
Want to learn more about Georgian Architecture and other styles of home design? Visit our architecture page to learn more.