Getting plans approved for renovations or new homes is not for the faint-hearted, it requires a great deal of commitment, patience and investment of time and money. Here are a few tips to help you get your project started.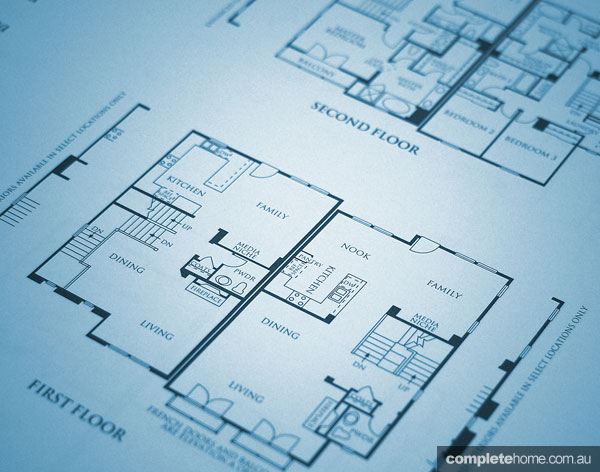 BRIEF
A brief is a document describing your particular accommodation requirements, which can be used as a starting point for any fee proposals, cost estimates and designs. Start by listing your accommodation (whether additional or starting from scratch) – how many bedrooms, bathrooms, living rooms, size of garage etc.
Next step is to look at each room in more detail, listing the size of existing furniture or desired furniture(such as double beds, sofas, dining table, bath plus shower, double basins etc.)Also list any built-in furniture needed in specific rooms (such as wardrobes or book-shelves, entertainment units).
Include other storage requirements separately (such as linen cupboards, bike storage, cupboard for kitchen appliances and audio/visual equipment ) – these will help determine the size needed for each room.
Finally, try and put together a scrap book of images from magazines of projects, furniture, spaces, colour schemes and materials you like. This is a great reference for you and the architect or designer and will always help start a conversation about your likes and dislikes.
COUNCIL
It is a good idea to visit the web-site of your local authority or Council or to speak with a suitably qualified member of staff to find out what planning restrictions may apply to your site. A document that summarises all of the 'planning instruments' and zoning relating to your property, is often included with the contract of sale (In NSW, A 149 Certificate). These could include things such as Bushfire Zoning, location in a Conservation Area, Flood Prone land or a heritage listing which will mean there are additional requirements when you are designing your project. In most cases you will need the help of a building professional to help submit plans to
Council in order to prepare the plans and documents in accordance with Council guide-lines.
It is well worth investigating the possibility of a fast-tracked approval for complying development as this will save a lot of time and expense. Most states and territories have a form of fast approval for simple housing types. These apply to specific sized lots and zones and are available for both new houses and alterations and additions. They are a single staged application, so you will need to have engineers drawings as well as architectural plans – which means you need to be 100% confident of the design – however once you have approval (usually 10-14 days) you can commence building. Complying development does not require a Development Application (DA) to be lodged with the local council and can be certified by local council or an accredited officer (PCA – Principal Certifying Authority). This means no extended delays negotiating with neighbours or Council – if you meet all the requirements.
PROFESSIONAL ADVICE
Professional advice can be sought from a range of people including architects, planners and some specialist project home and building companies with suitably qualified designers and accreditation. There may be more than one option available for you to gain approval for your
project and there is always more than one way to design. Make sure you look at web-sites, speak to past clients and builders and check the qualifications of anyone you may be considering using for your project. If you are looking for an architect, go to the web-site of the Australian
Institute of Architects for a comprehensive list of architects in your state or territory.
An architect will co-ordinate all the other consultants that may be needed, such as the surveyor, hydraulic engineer, quantity surveyor, bushfire consultant, flood consultant and Building sustainability consultant.
Don't be afraid to speak to more than one professional and always ask for a fee proposal before you engage their services. The process of submitting a Development Application can be daunting, and the amount of information required is onerous, which is another good reason to engage professional help at the outset.
DON'T MAKE CHANGES
One of the main reasons for costs escalating during the building process is clients making changes. The best way to prevent cost overrun is to stick to the plans. So get the design right at the beginning and don't leave big decisions to the last minute. For instance, changing position of windows and doors or external colours and materials may require going back to Council for approval – this will cost time and money. The more decisions you can make up front and include in your tender documents the easier it will be when your project is being built. This includes choosing taps, toilets, basins, tiles, door hardware, lights and finishes before you start building.
This will allow the builder to order these items in a timely manner without delaying any aspect of the building programme and to avoid cost overruns.
By Kristin Utz
Image by bigstock.com/nruboc
From Renovate magazine Vol. 9 No. 3