The distinctive qualities of Eaglemont, 10km north-east of the CBD, set it apart from any other Melbourne suburb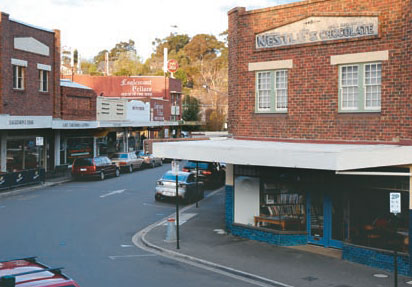 Once known as Mount Eagle, generous block sizes are just one of Eaglemont's virtues ensuring strong demand. Eaglemont is a very tightly held suburb, with property ownership averaging 22 to 30 years. One main driver is attributed to the large landholdings, says David Oster, director of Jellis Craig Ivanhoe, who has been selling real estate in the area for 17 years. "This means people have the option of extending if desired rather than moving to upsize."
Awe-inspiring views are another. Properties are keenly contested, as indicated by the growth in median house price figures from Domain Home Price Guide, which reports a substantial leap from $862,500 in 2007 to $1,175,000 in the year ending 2008.
"There's really nowhere else in Melbourne that has something similar," says David, citing the example of a property sale last year by Jellis Craig that went $200,000 over the reserve, buoyed by substantial buyer interest and low stock volumes. "Buyers won't compromise and will wait until something specific comes up," he says of Eaglemont's prime position, nestled between Ivanhoe to the west, Heidelberg to the north, Kew East and Balwyn North to the south. Across the Yarra River and Yarra River flatland is Bulleen in the east.
Sought-out locales are the top of Mount Eagle and prestigious streets; Outlook Drive, The Eyrie and Summit Drive. "The further you ascend the better the views," says David.
Comparatively, Kew and Hawthorn have a huge amount of real estate between, priced in the $2-3m bracket, whereas Eaglemont does not. This smaller pool "holds up the level of interest in Eaglemont so while the market has been adverse, Eaglemont has been a resilient location", explains David.
Helping sustain price in Eaglemont in the current challenging economic climate is the "trend for young professionals moving out from Clifton Hill, Northcote and Carlton from single-front homes in search of schools and space". The suburb is served by excellent public transport with good proximity to the Kew/Balwyn/Ivanhoe private school belt, as well as highly regarded public schools.
Eaglemont boasts excellent examples of architecture from the '20s, '30s, '40s, '50s, '60s and '70s, featuring some significant art deco homes. And while house hunters looking to buy into the area generally scour both Ivanhoe and Eaglemont, a key differentiator between the two suburbs is the significant heritage housing estates designed by leading early-20th-century architects Walter Burley Griffin and Albert Victor Jennings.
Five estates in Eaglemont are linked with the Griffins and their contribution to the history of town planning and the garden suburb movement in Victoria. The Mount Eagle Estate established in 1914 is the earliest Griffin-designed residential estate in Victoria and features long, curved roads backing onto signature internal lush private reserves, spacious triangular traffic islands, with the idea of working in harmony with the topography and indigenous plantings.
A former old cottage on what is now Summit Drive on the Mount Eagle Estate, belonging to artist Arthur Streeton, was a favoured location in the late 1800s for his work and that of other significant Australian artists all belonging to the Heidelberg School of Australian Landscape Artists, including Tom Roberts, Frederick McCubbin, Walter Withers and Charles Condor.
The second Griffin-designed estate in Victoria was Glenard Estate, which also shares the Eaglemont postcode and is characterised by curving streets which follow the contours of the land and public parklands. Griffin, who was an Eaglemont resident, designed a number of houses in his home suburb.
Entry prices into the beautifully treed hamlet are in the $300,000-$400,000 for '50s-'70s-era apartments through to family homes which are in excess of 2m, while 1m-plus equates to essentially land value, a very basic home that either needs a lot of work or is a potential "bowl over", says David.
The icing on the cake is quaint Eaglemont Village that allows you to picture yourself being anywhere in the world.
Five Eaglemont Fast Facts: 
Regarded as an architecturally significant example of Prairie-style arts and crafts architecture, Lippincott House at 21 Glenard Drive was designed by Walter Burley Griffin for associate Roy Lippincott and his wife Genevieve, Griffin's sister.
Eaglemont is well served by four golf courses in the immediate area, a plethora of parks and recreational facilities.
The Boulevard's yearly Christmas decorated houses attract admirers from all over Melbourne each season.
Demographically, Eaglemont is generally affluent, with a large proportion of high-income households.
East Ivanhoe village on Lower Heidelberg Road is another local shopping strip with a wonderful ambience.
Footnote
* Comments are current as of 20 April, 2009.
Figures source: Domain Home Price Guide current to end 2008
www.domainhomepriceguide.com.au