Nothing is more exciting than designing your own home. Many of our clients have built properties with custom home builders before and know what they want in their new custom designed abode. For others, this is a chance to create a home that they just can't find in the established property market.
Clients who choose Busby Homes enjoy the many benefits of a real customised design. Their taylored layout, floor plan and interior architecture is truly individual and works with their lifestyle and personality.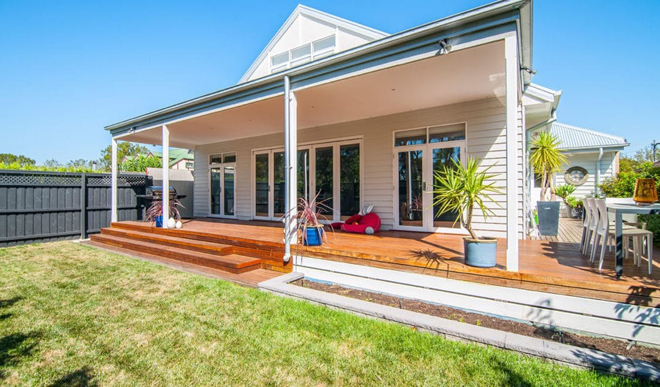 The Benefits
Your new custom-built Busby home will feel like home from the start – it's got your personality all over it! A home designed around you and your needs is very special; it's a statement of your life.
We will ensure that your home is correctly oriented on the block of land to make the most of views, natural light and other features specific to the landscape.
Some builders in Melbourne think that one size fits all. We don't. This sets Busby Homes apart from the rest, as you have the choice of room sizes to suit you. Add a room, enlarge a room, or reduce a room's size to suit your family or individual requirements.
You have the freedom to select specific internal and external materials to suit your aesthetic goals. After all, your home should be a delight that you connect with on a visual and emotional level.
Want a walk-in robe and custom-designed storage? The style and interior design elements including lighting and built in cabinetry can be created to your specs.
Whether you're thinking of buying new furniture or will be using your existing pieces, you can plan the layout of rooms accordingly.
If you've always wanted a sewing room, or a guest suite or private retreat, our designers can include almost anything. We have built wine cellars, hobby rooms, corporate entertaining rooms, offices, safes, alfresco kitchens, soundproofed studios and private retreat spaces.
People are often put off the idea of designing and building their own custom home thinking it must be too expensive. While it is a big investment, there is a lot of work involved and we pride ourselves on our quality and dedication to the project. You can rest assured that at Busby Homes we never cut corners.
For more information: Busby Homes