Cotswold Furniture has imported teak for more than 30 years. Beautifully hand crafted and suitable for Australia's harsh climates, the range is perfect for your home, garden or commercial space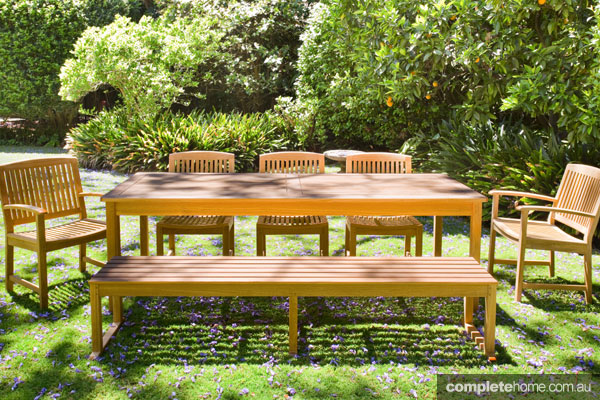 The Pembroke Table with its clean lines and simple design is fantastic for entertaining. Match it with the Lincoln Backless Bench to ensure that many of your family and friends can join your table. The Cumberland Side and Armchairs are also great alternatives for a more luxurious dining experience.
For a quality setting choose Cotswold Teak or one of our other exclusive brands; Fermob, Vincent Sheppard or Vincent's Garden. Indulge yourself with comfort, style and a touch of colour at Cotswold Furniture.