Uniting rustic and contemporary designs, Rogers Pools builds contrast to create a beautiful outdoor feature.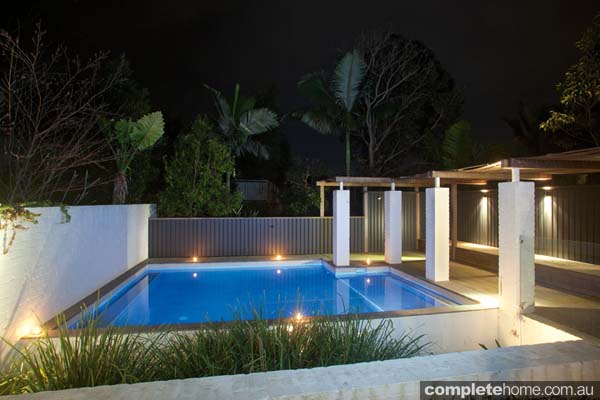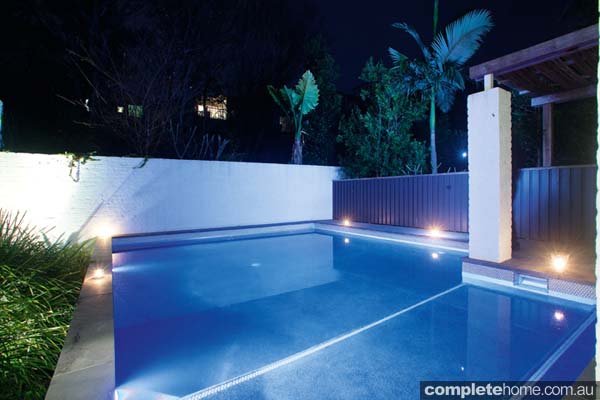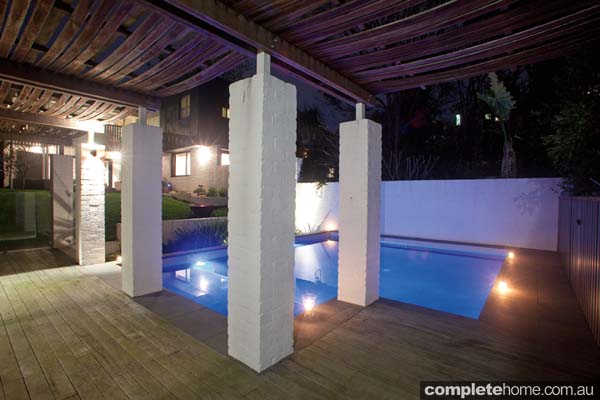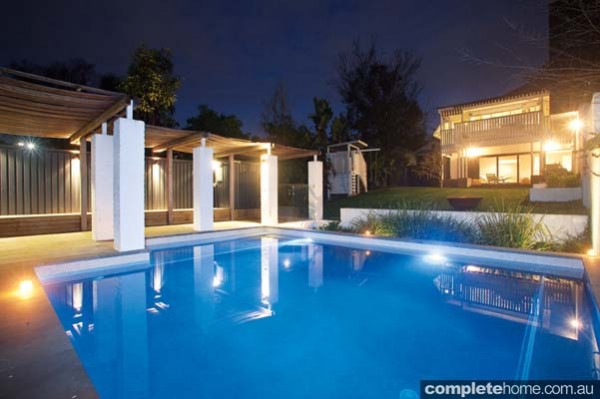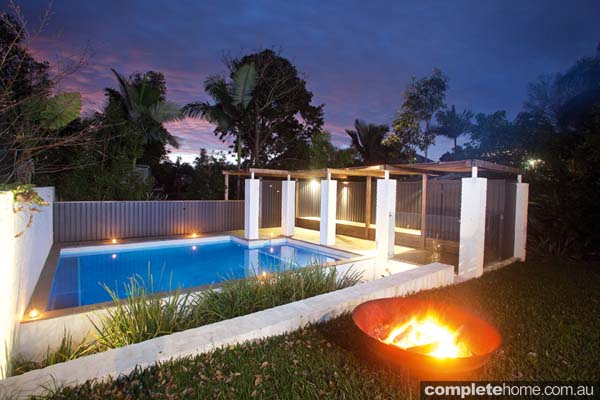 Striking a perfect balance between the contemporary and the classical, this beautifully built pool by Brandon Appleton at Rogers Pools — with its combination of clean lines and rustic poolside elements — is the perfect formal outdoor area for entertainment. Designed by John Price at John Price Elizabeth Musgrave Architects, the crisp white of the pool's exterior and the surrounding pillars juxtaposed with the aged deck and gazebo creates a wonderful depth and contrast throughout the outdoor area. Due to the client's desire for minimal fencing, Rogers Pools resourcefully built the pool with raised walls, allowing for the feeling of inclusion while in the pool, yet providing a seamless view from the back of the home.
Rogers Pools added a black glass bead 104 to the pebble interior of the pool, giving the pool an incredible denim pool colour when seen under lights. The coping is  eautiful
charcoal granite that melds seamlessly in tone with the surrounding timber decking and complements the adjacent greenery. Specialising in concrete pools, Rogers Pools create classic, beautiful pools with the key principle of useable design in mind. Built by Brandon Appleton, this family pool features solar heating, Hurlcon filtration and Spa Electric lighting. Rogers Pools are members of the Housing Industry Association and the Master Builders Association and take pride in providing clients with beautiful and pristinely constructed feature pieces, perfect for family enjoyment and entertainment of guests.
Project details:
Pool construction: Rogers Pools
Filtration: Hurlcon
Heating: Solar
Lighting: Spa Electrics
Coping: Granite
Decking: Aged Timber
Pool built by Rogers Pools
A: 44 Westlake Drive, Mount Ommaney Qld 4074
P: 07 3279 1996
E: rogerspools@optusnet.com.au
W: www.rogerspools.com.au