Everything you need for your outdoor space in one convenient location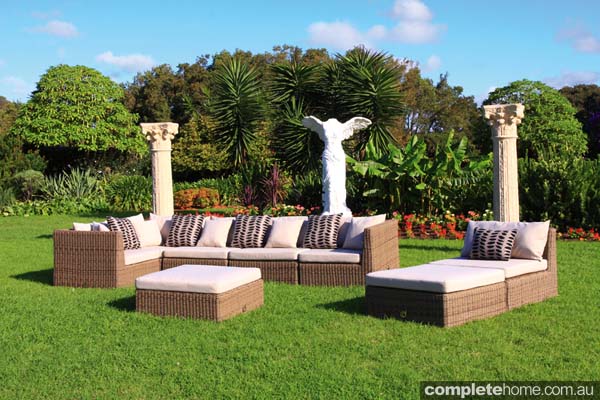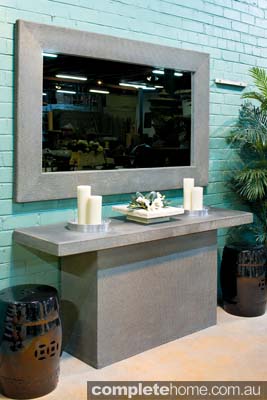 Yardware has reinvented its Outdoor Design Centre in the inner-Sydney suburb of Alexandria. It's now even bigger after expanding into a neighbouring warehouse — the combined display space is more than 2500m², making it a definite must-see if you're planning to revamp your outdoor space.
The Outdoor Design Centre showcases Yardware's expanded outdoor range, which includes 30 different dining table and chair settings, more than 60 styles of water features (working and on display), as well as a wide array of urns, mirrors, statues, candles, and accessories. Add to this waterproof outdoor televisions (supplied with a waterproof remote and anti-theft bracket); one-, two- and three-door lockable bar fridges (available in silver or black); glass pool fencing; artificial grass; and artificial plants designed to keep your pots looking exciting all year round with zero maintenance.
The range of services has expanded too. Yardware can provide landscape advice or you can bring in your drawn-to-scale plans. The company also offers custom-manufacturing for clients requiring tables and benchtops of non-standard size.
Yardware is an Australian-owned and family-run business. It is one of the most recognised names in the industry thanks to a matchless reputation earned through the company's commitment to quality, design, and personalised customer service.
Yardware's extensive collection of garden furniture and outdoor décor embraces a wide range of styles and designs. Whether you're in search of a few eye-catching items to accentuate an existing outdoor room or a suite of pieces to completely transform an alfresco living area, you want products that will last a lifetime, which is where Yardware can help.
With a Sydney-based team of artisans working in tandem with the company's international suppliers, Yardware remains at the cutting-edge of composite stone technology and keeps abreast of the latest ironwork techniques. The result is an ever-increasing range of classic and contemporary pieces.
Browse the Yardware website or visit the Outdoor Design Centre where the company's experienced, knowledgeable staff can help you create your dream oasis.
For more information
Yardware Outdoor Design Centre 6 O'Riordan Street, Alexandria, NSW 2015 Phone (02) 9310 2666