Take a glimpse at the latest trends in outdoor living.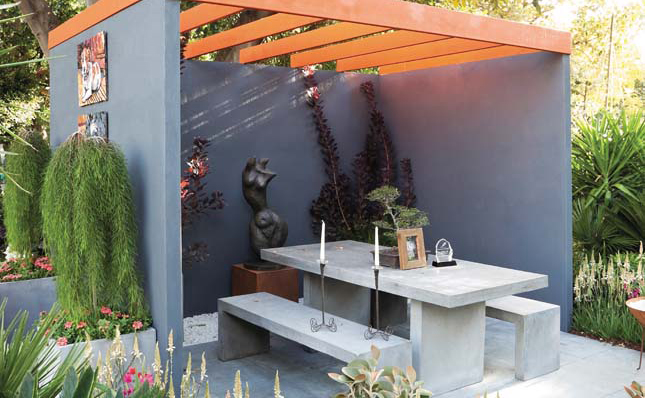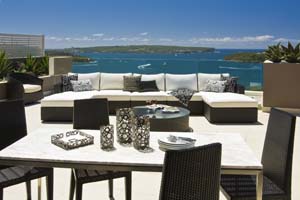 Outdoor decks
Building or updating an existing deck isn't just an opportunity to personalise your backyard and create the perfect space for entertaining, it's also a great investment. And if you decide to customise your deck with accents such as lighting and unique accessories, you'll never want to leave, whether you're catching up with friends over a barbecue in the evening or curling up with a book in a lounge chair on a sunny afternoon.
Cabanas and gazebos
If you want to bring a touch of the tropics to your home and you've got the space, consider what a perfect addition a timber cabana or gazebo would make. If you're looking for an elegant, shady poolside retreat to take shelter from the sun while you keep an eye on the kids when they're swimming, a gazebo or cabana would certainly fit the bill. They are also perfect for entertaining because they provide a safe haven for when the weather turns bad unexpectedly and you can also build your barbecue into the structure to keep it out of the elements at all times.
Furniture
When it comes to picking outdoor furniture, choice is seemingly endless. A key trend that has emerged is synthetic wicker furniture. It has also the beauty of natural wicker, but it's also weatherproof and easy to care for. Dark mahogany and black continue to be popular choices, but gone is the bulky outdoor furniture of a few years ago. It's all about lightweight, finely woven and laser-cut materials now. But remember, consistency of style is the most important thing when trying to achieve an elegant look throughout your home.
Furnishings
Fire pits and braziers have quickly become de rigueur accessories for outdoor entertaining areas. Candle lanterns as well as outdoor wall art, statues and sculptures are some more trends that people are starting to pick up on. It has also become popular to use soft furnishings such as floor rugs, lamps and upholstered furniture outdoors.