From elegant water bowl features to stunning copper water towers, these hand-crafted water features will enhance your indoor or outdoor living spaces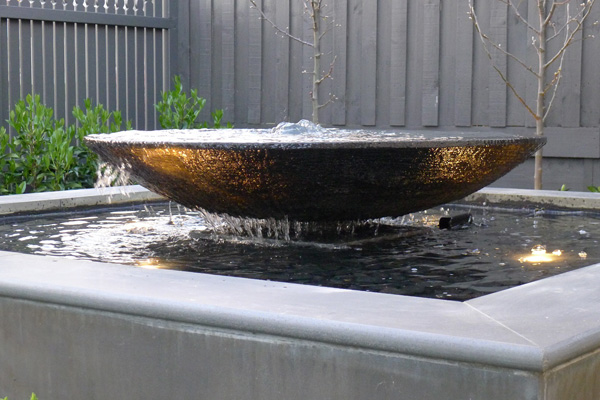 Shallow Bowl with Arched Shute
As far as water bowl features go, this is the perfect model for any garden. Coming in a metre diameter or 80cm, this understated yet elegant water feature has the option to put the pond below ground, adding that extra something to your surrounding standard bowls and pots.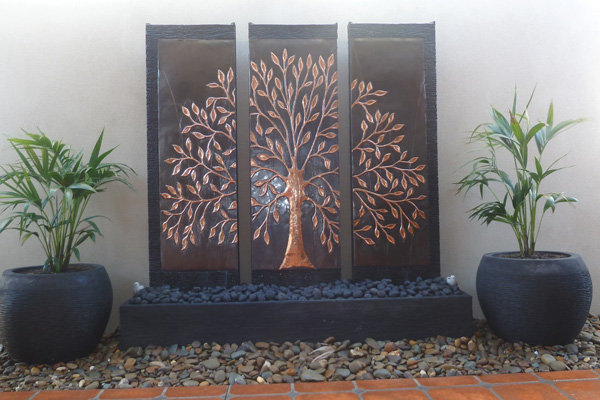 Tree of Life Copper Insert Tower
The Tree of Life holds significant philosophical meaning for many and is a classic design perfect for welcoming guests. A magnificent feature, we highly recommend you pair it with three lights to enhance the stylish effect, and it comes with pebbles and pumps. Gentong pots also work great when placed on either side of the tower and cab be used as feature pots or a water feature.
Eye-catching and dynamic, the Abstract Tower is sure to impress. This is a modern feature that will no doubt stand out in your garden, with the layering of the copper triangles creating a dramatic and varied surface for water to trickle down.  Like the Copper Insert, it is available in three sizes: single, twin and triple towers.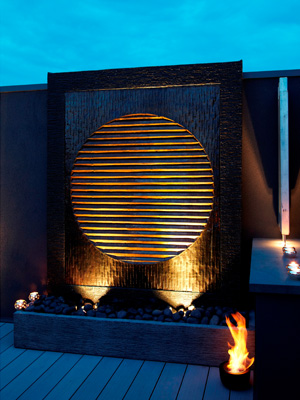 Like the Water Bowl Feature, the Sunset Copper Wall is beautifully elegant: made from reconstituted stone and copper, it's truly a work of art. It comes as a complete set, including matching stone reservoir, pump, galvanized steel grate and pebbles to cover the reservoir, and is available in various sizes from small walls to large walls. While lighting is optional, we strongly recommend it for a striking effect that will impress guests!
For more information
Designer Water Features
Website: http://designerwaterfeatures.com.au/
Email: info@designerwaterfeatures.com.au
Address: Unit 4, 181-187 Taren Point Rd Caringbah NSW 2229
Phone: 8544 3126 – 8544 3164