Looking for backyard inspiration? These 6 great pool landscaping ideas are some of the best ways we& ;ve seen to bring new life to your outdoors
From Urban Escape Landscaping and Pools comes a design that is truly breathtaking, blending an incredible view of Sydney Harbour with an ultra-modern infinity edge design, finished off with a stunning surround tiling and fencing. Winning the gold award for residential renovation over $25,000 at the 2017 SPASA NSW/ACT awards, this space is a fine example of both pool landscaping and design that perfectly complements the location.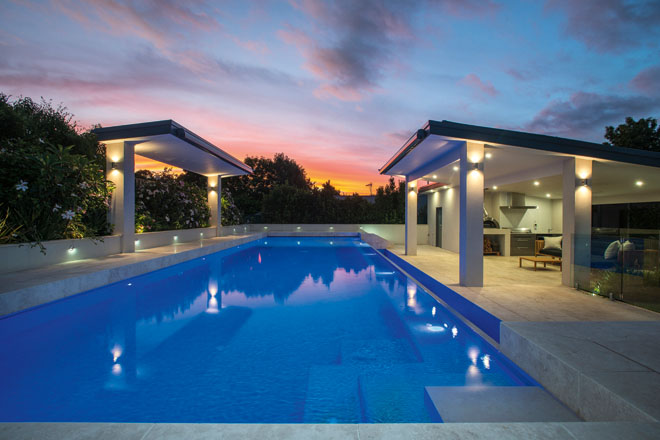 Most homeowners look to revitalise their outdoor area following a renovation, but for these Adelaide homeowners in Rosslyn Park, creating their perfect outdoor area was their first priority. A pool landscaping project including an alfresco with an outdoor kitchen and fireplace, as well as an extensive pool offering a kids play area in the infinity pool&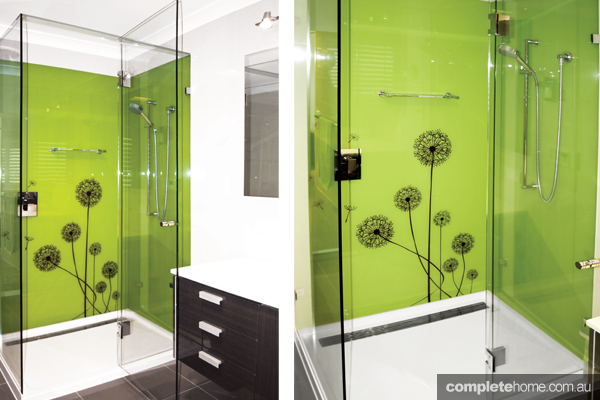 ;s balancing tank, provided the homeowners with the perfect solution &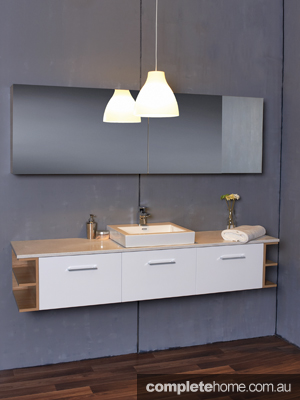 ; and the source of multiple awards for pool landscaping designer Elite Pools SA.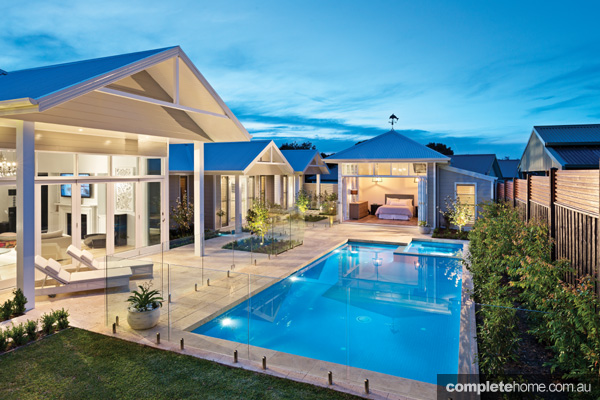 Although the initial plan for this pool landscaping project was riddled with challenges, including heavy clay soil leading to drainage issues, a careful selection of plants and products soon meant that this vision was achieved in immaculate style. The garden surrounds with automatic irrigation meant that the decision to use a variety of trees and plants came without the need for extensive upkeep.
Aiming to create an outdoor space with &
;wow&
; factor, this pool also includes a 2m x 2m spa, with bluestone coping and glass tiles. Incorporating a surround of plants and a well-designed decking area, this pool landscaping build is a prime example of integrating a swimming area with decking to create a holistic outdoor space.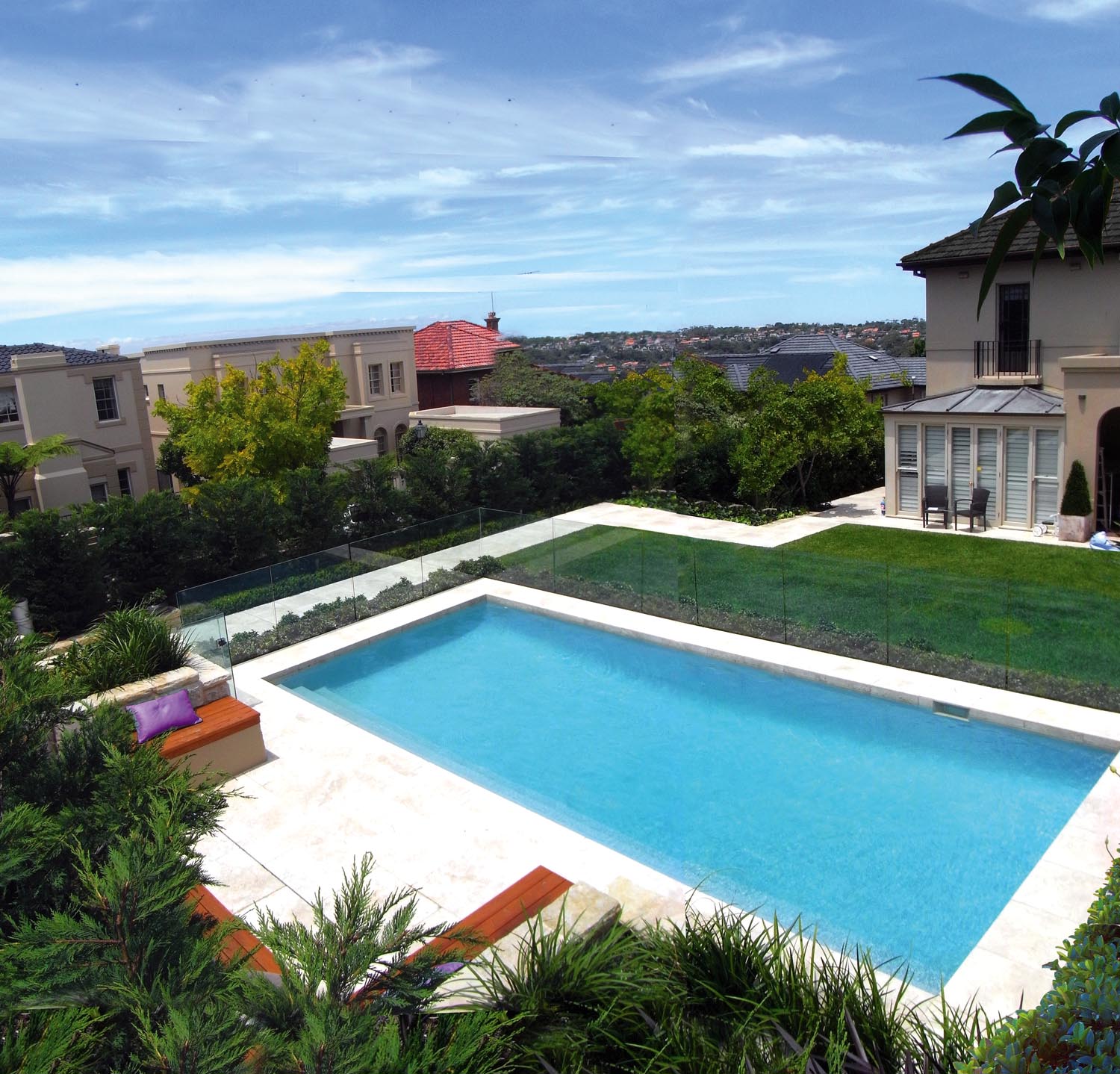 Sydney-based landscape architects A Total Concept are known for their well-planned pool landscaping and outdoor areas, and this build is no exception. With a simple design offering a formal yet flowing feel, and a clever use of paving and plant profile, the entire pool and garden area is the ultimate space for relaxing, lounging and letting the kids play.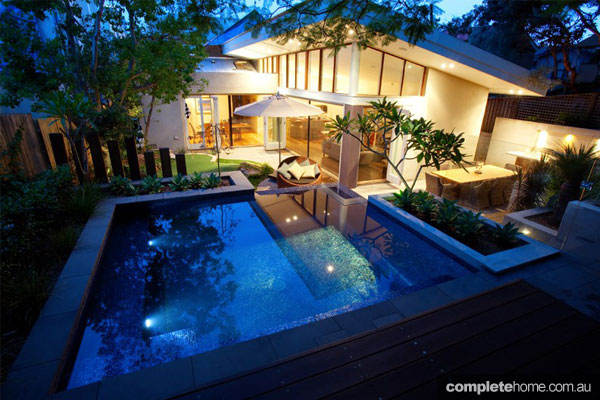 This pool landscaping project offers a unique point of difference &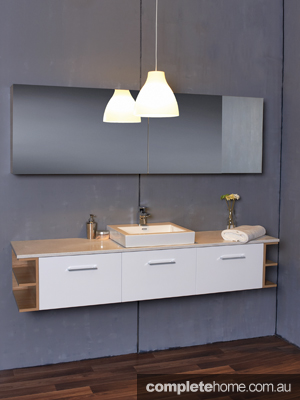 ; using the plunge pool as an artistic centrepiece of the whole garden. With lush greenery and a range of layered planting around the garden, as well as scattered planter boxes with Frangipani, Agave and a Weeping Maple. Natural materials create a strong connection and unite the entire garden design in a beautiful way.
Want more inspiration for your backyard or pool/spa area? Why not visit our outdoor design or pool sections for more stylish projects, useful advice and clever ideas?