6 Luxurious Lap Pool Designs
Looking for inspiration? Take a look at some of our favourite lap pool designs and transform your place into the perfect space for escaping the Aussie heat this summer

This sleek double-sided infinity-edge lap pool by Elite Pool Constructions in South Australia received a multitude of awards in recognition of its outstanding design and build. Designed by Glasshouse Projects, this St Peters pool was constructed above ground and is 13m long with exotic polished black granite lining the external wall and spillway. Ceramic mosaic tiles feature in the pool's interior as well as bluestone coping pavers which complement the granite, while the cream rendered wall on one side of the pool works to lighten the space. At almost 3 metres wide, the rectangular pool provides plenty of room to exercise, or to simply cool off when the heat of a South Australian summer becomes too much.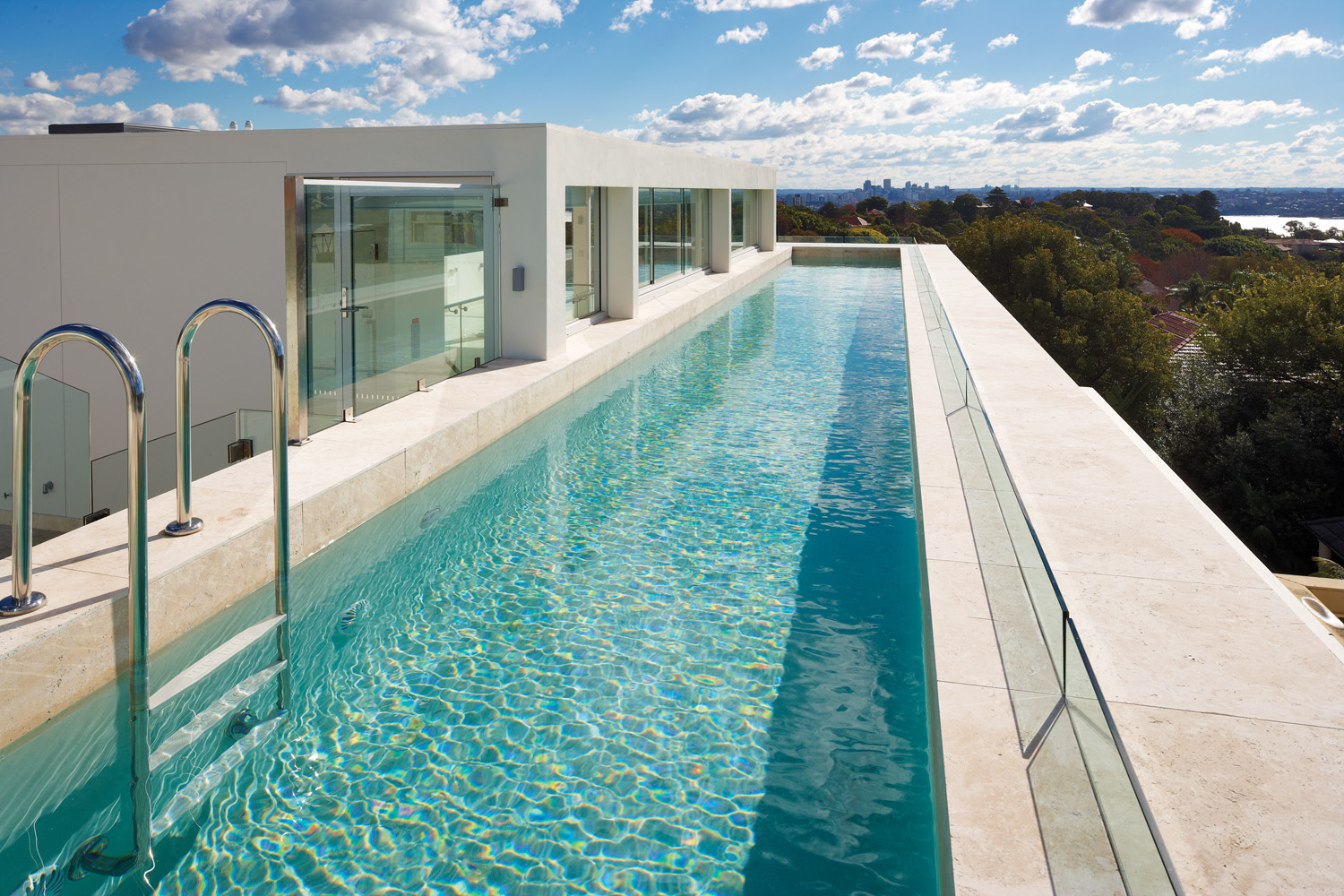 While most homeowners lean towards in-ground swimming pools, this design goes to show that with a little creative thinking you can create something truly stunning. This 14m x 2.5x rooftop lap pool, built by Artesian Pools, appears to almost hang from the sky. By building the pool on the roof, the owners and their visitors can enjoy the ocean and city views from both indoors and out. Lined with a New Zealand and White Pebble interior, the pool has a light, almost iridescent colour, which subtly contrasts with the sky overhead. Travertine for the waterline and coping adds a neutral touch to the design, while glass fencing finishes off the outdoor space with uninterrupted views and a clean, modern feel.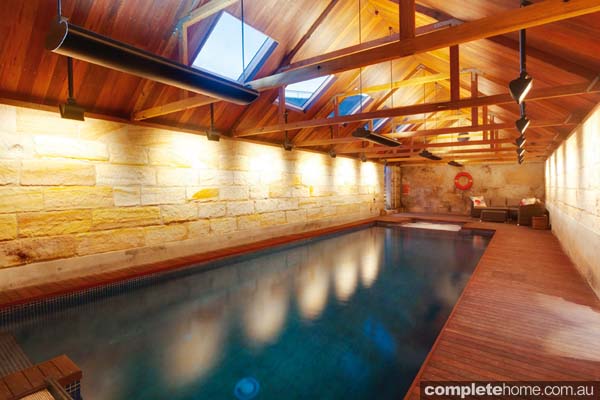 The objective of this unique design was to turn a derelict, heritage-listed waterfront boat house into a contemporary indoor lap pool. The result was this striking private indoor oasis. The sandstone boat house structure has been seamlessly incorporated into the pool house, with a carefully formed 10m x 4m lap pool built with a 4m x 2m spa within. Stone coping was used around the pool and a rich-coloured timber deck compliments the timber ceiling and beams. The pool and spa are fully tiled, with underwater LED lights installed to enhance the ambience of the pool and its surrounds. For ease of use and convenience, a special control system has been installed to enable the owners to operate the pool and spa remotely. In addition, an in-floor cleaning system, fully automatic chlorine and acid sensor dosing system, a sand filter with matching pump and heat pump have been installed to enable year-round use of the pool.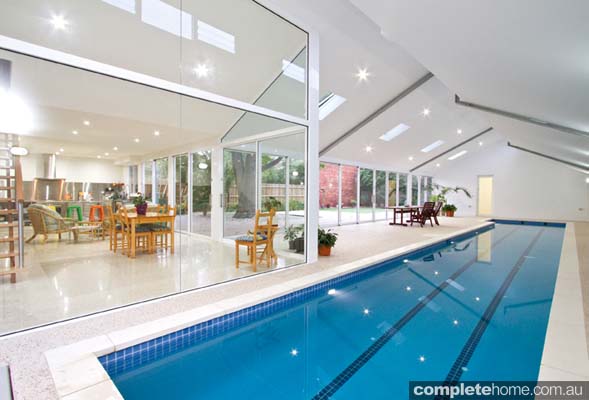 This spacious indoor lap pool design is a fitness enthusiast's dream. Designed by Finely Roberts Design Group and built by Baden Pools, this project perfectly combines minimalistic design with functionality. Baden Pools and Finely Roberts Design Group collaborated with the homeowners to create a stunning 18-metre lap pool that adds value to the home and provides an unlimited amount of floor space for private recreation. The inclusion of innovative technology such as gas and solar heating systems and a Sunbather down undercover system ensures that the water is kept inviting and warm even in the coldest of months. Six LED niche lights also illuminate the pool at night, making swimming after dark a must in this household. High quality, user-friendly products that guarantee easy maintenance were also installed, including a Quick Clean in-floor system and an auto filler that keep the water sparkling, clean and safe. The pool is also gentle on the environment, containing a thermal blanket that cuts back heat loss and prevents water evaporation, minimising the pool owner's carbon footprint.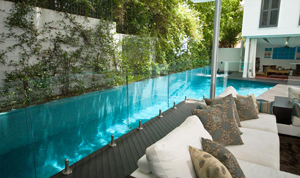 This magnificent lap pool was designed to be the centre of attention in this newly renovated terrace in Paddington. The pool features a full-length up stand wall which helps to visually increase the width of the pool and courtyard space. Whilst visually stunning, highlight of the pool would have to be the use of Frameless Glass Fencing which works to separate the wet and dry areas. Maintenance on the pool has also been minimised and the water colour guaranteed by finishing the pool and spa in a 20mm Glass Mosaic tile.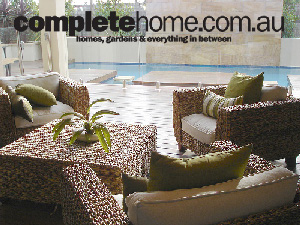 Sleek and contemporary, this lap pool design by Neptune Pools flows seamlessly into a stylish and spacious, outdoor entertaining area. Measuring an incredible 13.5m long by 3.2m wide, the pool provides plenty of room for swimming laps. It even includes a wide underwater shelf which functions as a step into the pool, a place to recline and somewhere safe for supervised toddlers to wade. The vivid blue of the fully tiled interior adds an invigorating splash of colour in a landscape otherwise dominated by natural, neutral shades. To enliven the setting, a decorative metal wall panel has been built into one wall and an eye-catching water feature into the other. The pool water is also warmed by a combination of gas and solar heating and contains an in-floor cleaning system. The design is a classic example of form and function combining to create a pool and entertaining area that would meet the lifestyle needs of the most demanding modern family.
Want to see more luxurious lap pool designs? Visit our archives for more!

OTHER ARTICLES YOU MAY LIKE: