This modern indoor lap pool is the perfect companion for a fitness enthusiast. The pool features innovative technology to ensure that the water remains warm and inviting all year round.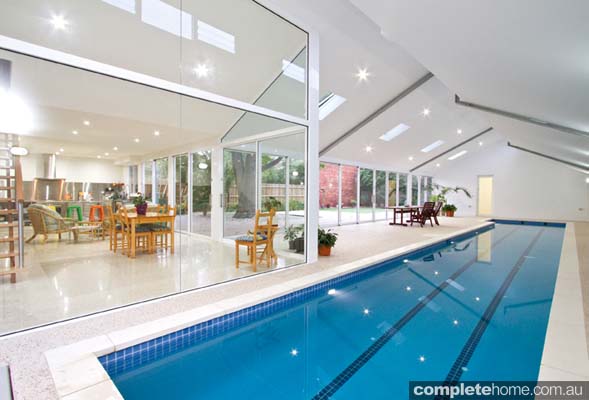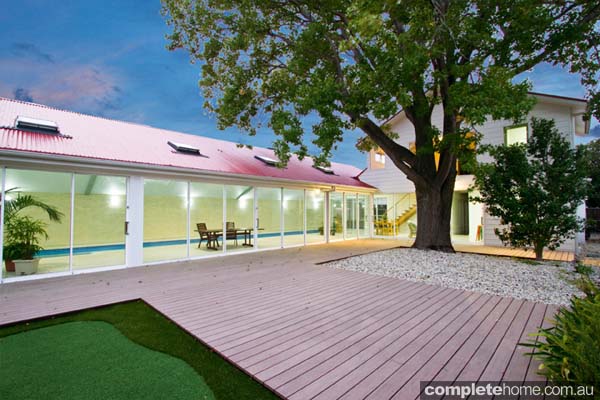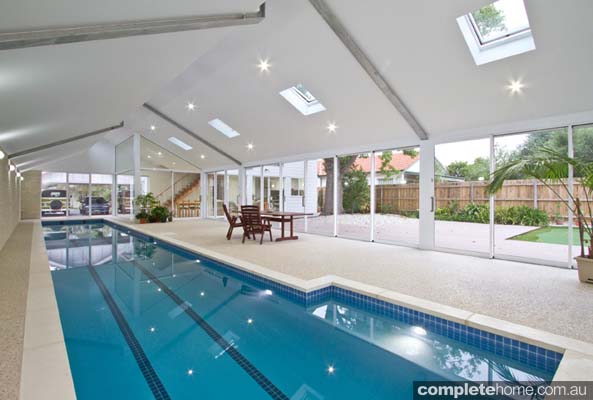 Different from the average backyard pool, this spacious indoor lap pool is a fitness enthusiast's dream. Designed by Finely Roberts Design Group and built by Baden Pools, this project perfectly combines minimalistic design with functionality.
Baden Pools and Finely Roberts Design Group collaborated with the homeowners to create a stunning 18-metre lap pool that adds value to the home and provides an unlimited amount of floor space for private recreation. Its indoor nature guarantees that the fun doesn't stop come the end of summer. Rain, hail, or shine, the owners can enjoy the benefits of their indoor lap pool, completely impervious to the outside elements.
The inclusion of innovative technology such as gas and solar heating systems and a Sunbather down undercover system ensures that the water is kept inviting and warm even in the coldest of months. Six LED niche lights also illuminate the pool at night, making swimming after dark a must in this household.
As the size of the pool was so substantial, Baden Pools installed high quality, user-friendly products that would guarantee easy maintenance. A Quick Clean in-floor system and an auto filler keep the water sparkling, clean and safe.
Lastly, the pool is also gentle on the environment. Baden Pools installed a thermal blanket that cuts back heat loss and prevents water evaporation. This efficiently minimises the pool owner's carbon footprint.
Founded in 1977 by Bruce Badenhop, Baden Pools builds 40 to 50 pools each year, and this pool reflects their philosophy that no project is too big a challenge. Baden Pools' goal is to create designs that will complement the home and add value to the property for years to come.
Baden Pools has been acknowledged by the pool industry with many accolades over the years. In 2012 alone the company won gold for Best Residential Concrete Pool over $100,000 and Best Courtyard Pool at the SPASA Victoria Awards of Excellence. The featured pool itself also won highly commended for Best Indoor Pool for 2012.
Fact Sheet
Pool built by Baden Pools
8 Hi Tech Place
Seaford Vic 3198
P: 03 9783 2326
M: 0408 301 267
M: 0404 042 326
E: luke@badenpools.com.au
E: bruce@badenpools.com.au
W: www.badenpools.com.au
Builder's licence number: DBL 1346
From Poolside magazine 41