With the right paving, coping and walling you can transform any garden, pool or entertaining area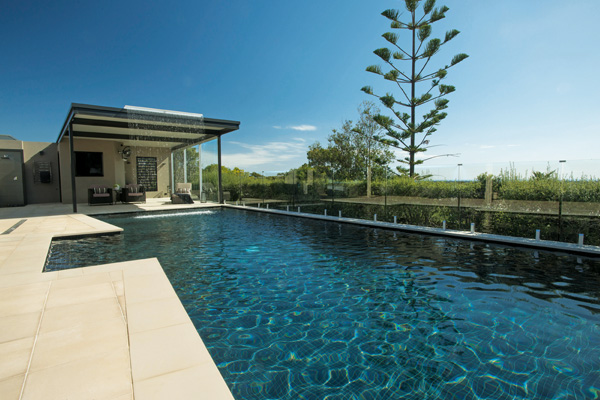 If you want to give your outdoor areas a new lease on life, paving is the perfect place to start. Paving is a long-term investment that adds value to your home so while aesthetic appeal is important, durability, strength and ease of maintenance are essential. The same criteria apply to coping and walling.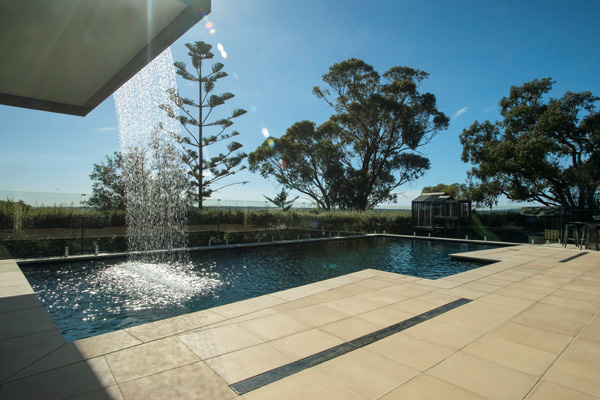 Customstone SA's high-quality range of concrete paving, coping and walling ticks all the right boxes. Each product is hard-wearing, of consistent size, thickness and finish, and comes in a variety of colours and finishes. The pavers have slip-resistant surfaces, which makes them ideal for use around swimming pools, spas and water features. They are also salt-resistant, which is precisely what you need if you live in a coastal area or have a saltwater pool.
For design flexibility, Customstone SA's large-format pavers are available in five sizes (400mm × 400mm, 450mm × 450mm, 500mm × 500mm, 600mm × 300mm and 600mm × 600mm). These can be teamed with the driveway pavers (300mm × 300mm and 400mm × 400mm), bullnose coping (400mm × 400mm, 500mm × 500mm, 500mm × 350mm, 500mm × 280mm, 600mm × 600mm, 600mm × 350mm, 800mm × 400mm with corners to match) and the mortared walling (500mm × 250mm × 200mm). Straight pencil-edge pool coping (800mm × 400mm and 600mm × 300mm), bullnose radius coping and double bullnose coping are also available.
Whether you're planning a contemporary or classic outdoor project, there are many colours and finishes to choose from. For paving and coping, various custom and honed finishes (where the aggregate shows through) are available. While the exposed-aggregate finishes are particularly popular at the moment, the smoother finishes are still in demand. The project shown here features Cocoa Traditional pencil-edge coping with Cocoa Traditional 500mm x 500mm x 40mm paving and 500mm x 500mm x 20mm tiles.
All Customstone SA products, which are made to order, are available in the company's complete range of colours and finishes, ensuring you can create a fully coordinated look throughout your outdoor living and garden areas.
For more information
Customestone
Website: www.customstonesa.com.au/
Address: 1/3 Bayer Rd, Elizabeth South SA 5112
Phone: (08) 8252 9633
 Originally in Outdoor Living, Volume 31