A retractable enclosure from T
he Pool Enclosure Company

provides protection from the elements, letting you use your pool all year round.

The Pool Enclosure Company  (TPEC) believes adding value, practicality and functionality to your site is essential for continued enjoyment and value for money. A TPEC retractable pool enclosure will provide just that with its fully enclosed design that seals a pool or spa from the outside elements, ensuring year-round use no matter what the weather, while still allowing the pool to be opened up on warmer days.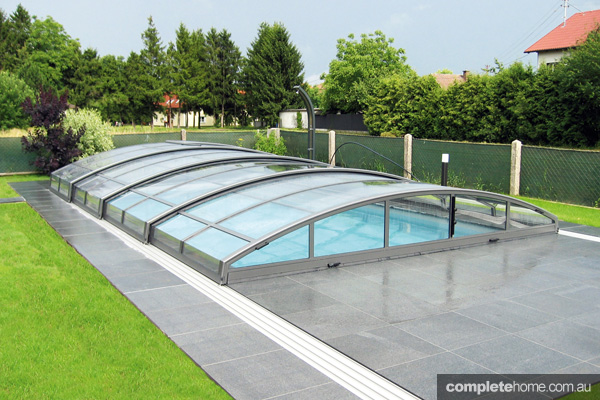 A TPEC retractable pool enclosure will also eliminate evaporation and chemical loss while in its closed position, which will ensure a pool that is more efficient, especially regarding heat loss.When designing an enclosure, TPEC pays particular attention to design aesthetics so the enclosure matches its surroundings. All solutions are custom designed and in the right context, the enclosure can be designed so it becomes the main feature of the client's outdoor area.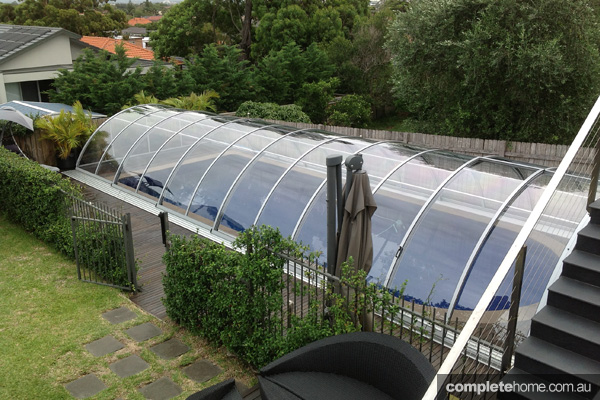 TPEC offers an obligation-free design service, generally starting with an on-site design consultation and site inspection. From there the team presents the most ideal solution to their clients before some refinement of the design prior to order.
The featured enclosure, designed with Wolf Architects as part of a broader home renovation, is a highly customised design and required modifications to cater for the difficult site. When the weather permits, the pool enclosure can be easily retracted within minutes. A fixed segment over the spa and tracks either side of the pool that are placed at different levels are true examples of TPEC's design capability on challenging sites.
All TPEC enclosures are custom designed for each site and project, with both curved and angular designs available. Starting from under 1m high, a low enclosure is an economical solution which offers all the associated benefits of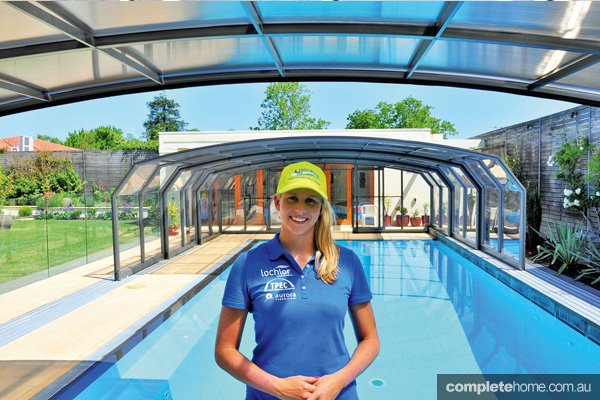 an enclosed pool, albeit without the space to stand inside the enclosure.
A medium-height enclosure provides usable space and standing room inside the enclosure at one or both ends. Both low- and medium-height enclosures will not dominate the space they occupy, which is great in the case of a pool with a view or in manicured gardens.High-enclosure solutions provide lots of usable space and are considered the ultimate functional alternative to a traditional fixed or indoor pool structure, and far more cost-effective. The Pool Enclosure Company retractable pool enclosures are now considered the most functional and modern way to enclose a swimming pool, providing lifestyle advantages, value, maintenance and cost benefits.
For more information
The Pool Enclosure Company
Phone: 1300 658 285
Website: thepoolenclosurecompany.com.au
Originally in Poolside Showcase, edition 22