A former hospital has been transformed into modern residences and, with its architecture painstakingly restored to its late-19th century glory days, now evokes exquisite style, both inside and out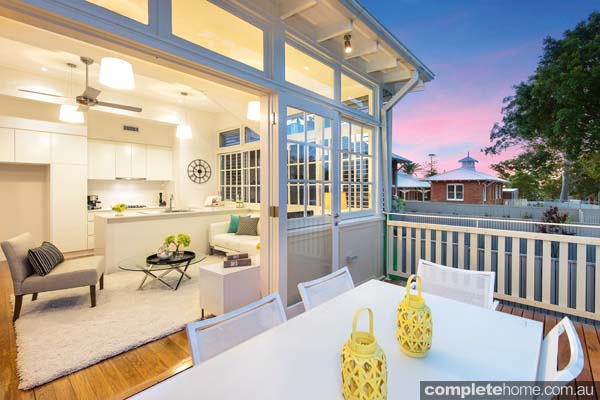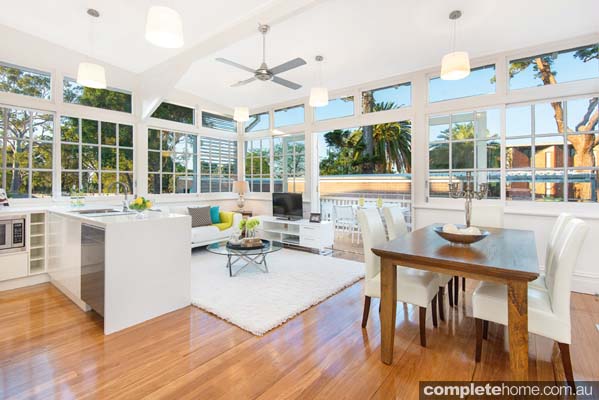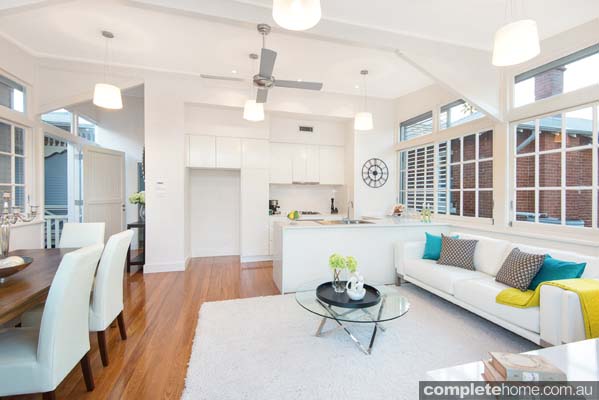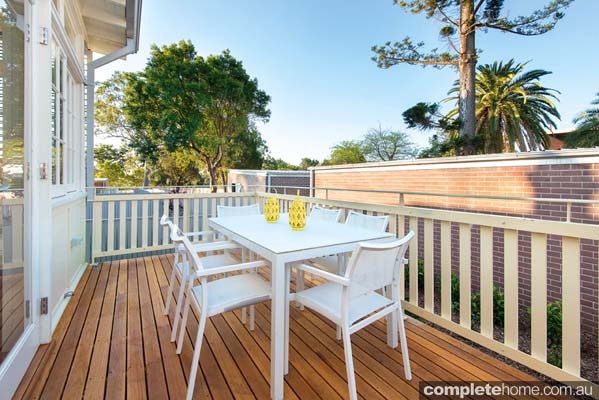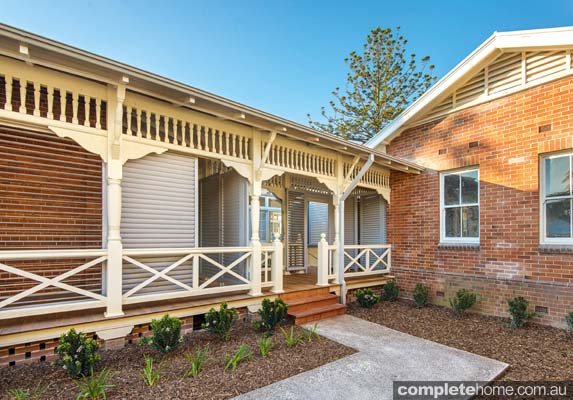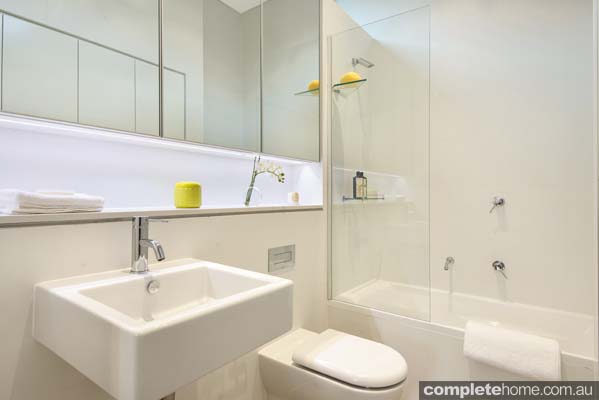 The Gallery Residences is the second stage of the adaptive reuse of the former Lidcombe Hospital ward buildings into residential buildings. The buildings, set on 44 hectares of farmland, were listed on the NSW State Heritage Register as being of state significance. Originally constructed between 1893 and 1906, these buildings were designed by James Barnet and Walter Liberty Vernon and featured a number of innovative design features for that period.
Numerous changes were made to the buildings over their life — the hospital closed in 1997 and the buildings were last used as part of the media village for the 2000 Sydney Olympics — but have sat vacant ever since. They were generally in a poor state of repair when Australand purchased the site in 2002.
Since then, Australian architect practice Allen Jack + Cottier has meticulously redesigned them. Rather than being knocked down, the beautiful buildings have been faithfully restored into a limited collection of single-level residences which complete the prestige dress circle that surrounds the charming Village Green and clock tower, now part of Australand's master-planned community, Botanica at Lidcombe. The second stage sees 17 residences across five buildings (seven x one-bedroom, five x two-bedroom and five x four-bedroom), all revamped externally in their original Victorian, Edwardian, inter-war and late 20th-century styles.
The rebuilding process provided many challenges. The buildings were assessed to understand the scope of works, the sequence of work and what measures needed to be put in place to ensure the work could be undertaken safely. When the buildings were originally constructed, there was little regard for how they would be maintained and repaired safely, adding to the complicated nature of the project.
Once the rebuilding program was developed and sequenced, the next challenge was finding the right tradesmen who could undertake the detailed work needed and who possessed the required level of experience to work on heritage buildings.
While the buildings were generally of a robust nature with good bones, the original construction methods and effects of time had taken their toll on their condition. Without modern termite protection, some areas were badly affected. Walls which were originally constructed using lime mortar had deteriorated so badly that they required rebuilding in some spots. Brick chimneys that had also been badly weathered had to be re-supported to meet current earthquake requirements.
The first phase of work required all non-original fabric to be removed, which included large amounts of asbestos. During this phase, some buildings were found to be structurally unsound and had to be demolished due to safety concerns. These buildings were then rebuilt based on the original design.
Almost every wall, floor, and ceiling was out of level or not square. They required large amounts of subtle adjustment to ensure new works were able to match with original fabric and structure without highlighting the inconsistencies of the original buildings.
Part of the heritage obligations was that Australand maintain and reuse the original fabric wherever possible. This meant each timber component had to be carefully removed and numbered so it could be put back in its original position.
Where timber was replaced, it was a heritage requirement to use the same species that had been removed. Due to Australia's restrictions on logging some of our protected species, some of the new timber had to be sourced from overseas. Additionally, some of the original timber flooring that was not eaten by termites had its molecular cell structure altered by the chemicals that had been applied to it over the years. This meant every time it rained, the floorboards absorbed all airborne humidity, retaining moisture and appearing wet. In order to retain this original fabric, these floorboards had to be waterproofed and new flooring laid over the top.
All windows in the buildings were badly damaged, either by rot or misuse over the years. With an enormous amount of work, all original windows were retained. Float glass was also salvaged from other buildings that had been demolished so Australand was able to reuse this where glass had been broken or replaced with non-original glass. These are just some of the areas that needed extensive work while still complying with stringent heritage requirements.
The Gallery is now a landmark of elegance and luxury, combining chic modern style, intelligent design and contemporary living spaces with the grace and architectural beauty of a bygone era. The residences offer much more than a new home. The heritage residences now deliver an enhanced sense of the indoor/outdoor lifestyle — wide hallways and wrap-around verandahs link seamlessly to lush backyards with landscaped garden spaces and alfresco entertaining areas, designed to suit a range of buyers at various stages of their lives from first home buyers to families, downsizers and also investors.
The voluminous residences, with their intricate rebuilding, soaring 3.7m-high ceilings and polished white mahogany timber flooring, lend themselves to the creation of free-flowing interiors, designed for comfort and practicality. Complementing the heritage architecture, the interior design of all residences is both contemporary and impressive. All interior spaces incorporate premium finishes and fixtures, painstaking craftsmanship and luxury throughout. Kitchens feature premium Smeg appliances, Caesarstone island benches and splashback, plus an open-plan layout that makes the most of space and natural light.
While these residences capture a sense of the past, they now also look towards the future. Each boasts its own distinctive beauty, has its own story, a proud past and a magnificent future.
Project particulars
This project was designed by:
Allen Jack + Cottier
Address: 79 Myrtle Street, Chippendale NSW 2008
Tel: 02 9311 8222
Email: enquiries@architectsajc.com
Web: architectsajc.com
This project was built by:
Australand
Tel: 02 9767 2000
Licence Number: 43484
Walls
Kitchen/dining/living/bedroom/ceilings: Dulux Natural White
Exterior: Dulux Jefferson House
Flooring
Laundry/bathroom/ensuite: Porcelain tiles
Living: Solid polished White Mahogany timber
Bedrooms: Premium wool carpet
Outdoor: Concrete pavers
Kitchen
Benchtop: Caesarstone benchtops
Splashback: Caesarstone splashback with integrated light
Cabinetry: Polyurethane cabinets with white melamine shelving, shark-tooth-profile doors
Appliances: Smeg
Other: 13/4 bowl stainless-steel sink
Bathroom fittings

Cabinetry: Vanity with Caesarstone benchtop, mirrored wall-hung cabinet with integrated fluorescent light
Basin: Wall-mounted vitreous china hand basin
Tiles: Full-height porcelain tiling
Sanitary fixtures: Polished chrome bathroom fittings
Taps: Pin mixer tapware
Shower/bath: Acrylic inset bath, semi-framed clear glass shower screen with pivot door, fixed shower rose in showers
Windows + External doors

Frames: Refurbished pivot/double-hung timber
Outdoor
Roof: Colorbond Shale Grey
Decking: Tallowood decking
Landscaping: Turf to front and rear yards
Words: Danielle Townsend
Photography: V-MARK Design
Originally from: Home renovation Vol. 10 No. 2