A guide to improving and expanding your outdoor areas without blowing your budget.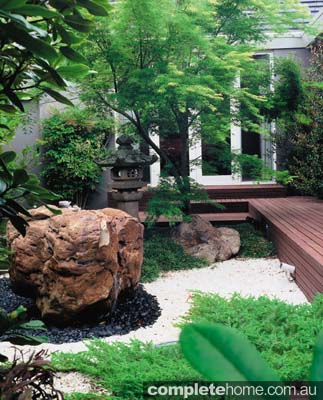 After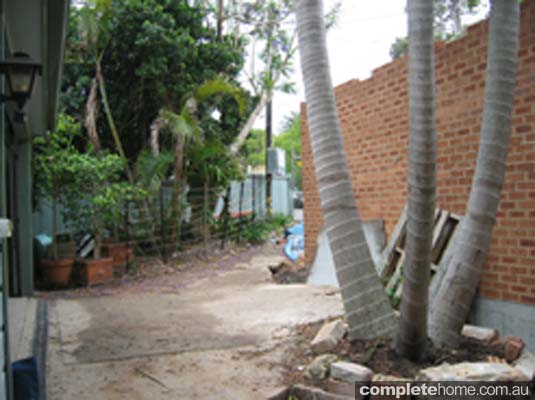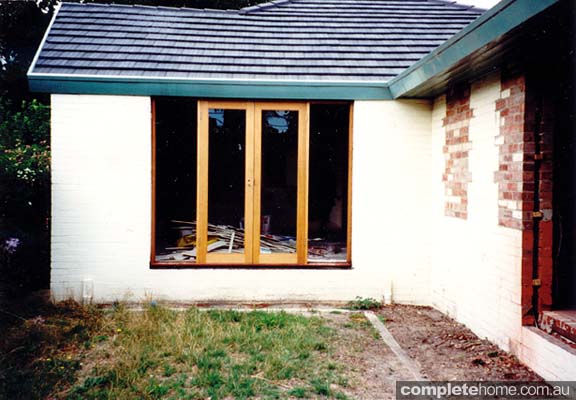 Before
Property improvements have long been a method for increasing value and returns from real estate, whether from higher rental incomes or the realisation of profit when selling or refinancing. Naturally, in order for this strategy to work, the property has to have the potential for affordable and valuable improvements to begin with, such as room for an outdoor area for, an example. However, whether you are looking to renovate or add to an existing property, the key points are often the same.
ADD VALUE ON A BUDGET
Outdoor areas have always played an important part in the Australian way of life and usually require less investment than a complete makeover or update of your kitchen or bathroom.
When adding or modifying outdoor areas, you need to decide whether to go it on your own or hire professionals to create your outdoor room, which of course will have a bearing on how much profit you can expect to make.
"If you are looking to renovate for profit, high-impact works that won't cost the world are naturally on the top of the list, such as adding or improving outdoor sitting areas, a property's visual appeal or creating more privacy if it is located in dense suburban areas," says Chris Schwebel of Superior Build in Sydney. Chris also says that while homeowners often have great ideas, it is advisable to work with professionals in regards to design, building and landscaping to ensure that the cost will not blow the budget. More importantly, he advises that any additions or renovations should take into account street appeal and functionality for potential buyers or tenants, such as elements that enhance the lifestyle. Outdoor living spaces are a perfect example of this.
HIRING PROFESSIONALS CAN SAVE MONEY
"Hiring a designer can seem expensive when starting a project, but the value is almost always made up when the property is valued at the end of the construction period — sometimes adding up to 40 per cent to the value," says Jane Flemming, head of interior design at CATC Design School.
Jane says that working with professionals adds value because they have the skills necessary to mould the design to respect and work with the existing building, its streetscape and gardens while tailoring it to express the aesthetic choices, taste and personality of the client.
DIY RENOVATING 
If you decide that you do want to go it on your own, it's still worth getting input from others on design, the essential know-how and to keep costs low in order to maximise profits. When starting your DIY project, list all items that you will require to complete your outdoor room project. It's essential to cost everything out with a project budget in order to prevent overcapitalising. From there, you can look for ways to reduce your outlay in order to increase your profit.
Well known for their wide range of DIY renovating essentials, Bunnings hardware also provides ample practical DIY assistance with online videos and tips as well as free home renovation workshops on weekends. Bunnings' number one recommendation when starting a DIY project is to research it well before you begin selecting materials off the shelves.
INCREASING YOUR PROFIT
Fuelled by the slower property market, many property owners are opting for DIY styling and improvements to achieve a quicker sale or to enhance their profit margin and capital gains. This trend has sparked the emergence of many DIY services and discount renovator stores, both online and retail.
"The boost in DIY renovators looking to save on building and renovation products sparked me to launch my site, which sells products at wholesale prices directly to the public," says Scott Pendlebury, founder of the renovatorstore.com.au.
By allowing DIYers to purchase fittings and fixtures at wholesale prices, renovators can save considerably on their project outlay and in doing so, directly increasing their profits, says Scott.
Scott's site has experienced considerable growth in recent times, which stands as proof to the growing trend of DIY home renovation across the country, inspired no doubt by the many popular home improvement programs today.
Whichever way you choose to tackle your outdoor extension or renovation, the key points are the same if you want to realise a profit and avoid the mistake of overcapitalising.
These are:
Design, plan and research extensively
Get input, feedback and professional help when needed
Budget your project and stick to it
Have fun creating your outdoor room.
Going back to school
If the thought of going a renovation on your own challenges you, but you don't fancy the extra expense of hiring professionals, then going back to school may be the solution.
Professional renovator Bernadette Janson founded The School of Renovating, an online portal (www.schoolofrenovating.com) where she offers one-on-one education, presentations, as well as online courses, tips and videos to give you the know-how to take your renovation project from zero to completion.
By Erik Bigalk
"Renovating for Profit" from Outdoor Rooms magazine 18