This chic Paddington terrace has undergone a makeover to infuse it with contrast, pattern and pops of colour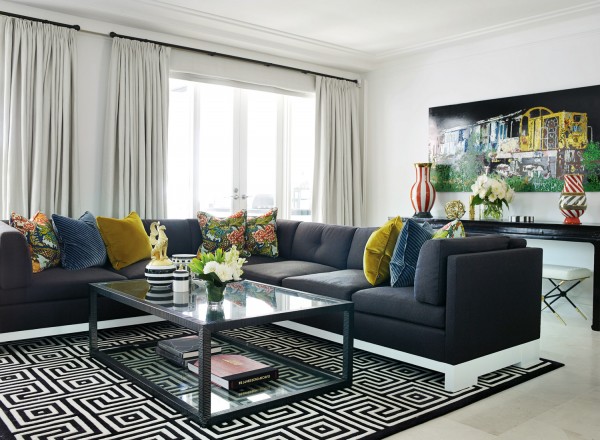 Signature to Greg Natale's style, this newly revamped house uses strong contrasting monochrome elements and bold colour and designs. In fact, this is exactly why he was hired. "The homeowners came to us because they wanted something with a bit more contrast and a bit more pop," says Greg. Located in Sydney's stylish inner-city neighbourhood of Paddington, this modern terrace's new style saw Greg re-colour the entire home's interior, introduce new carpets and also redo all of the furniture, while working with the existing flooring and curtains.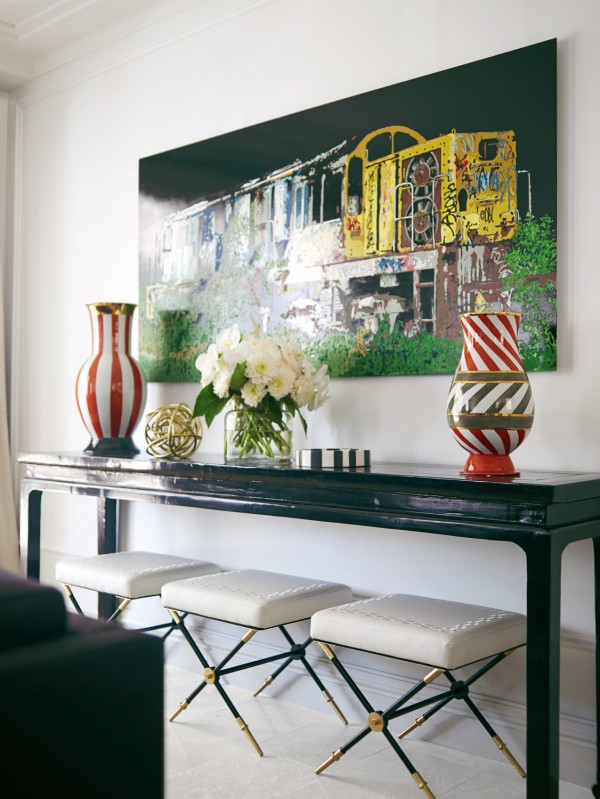 The couple that own this terrace are fans of colour and contrast and this really shows in the design. Greg explains that they also have a home in New Zealand that they love and that is "high drama, high contrast and more 'poppy' ". While their Paddington abode was beautifully designed and in good condition, the young family were after a space that was more like their place in New Zealand and more "them". Prior to its Greg-Natale-makeover, this terrace was predominantly beige, and understandably for colour-loving people, this wasn't working. "Previously, it was all creams and beiges and it felt quite dark," explains Greg. "We really wanted to brighten and lighten it to make it feel bigger."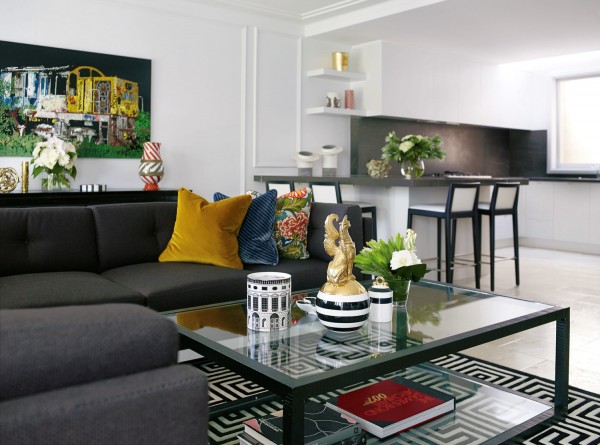 One of the key inspirations of the project was a personal painting belonging to the homeowners. This vibrant train artwork hangs in the living room and features bursts of red and yellow on a dark-hued background. "It was really important that the train painting tied in with everything," says Greg. Against a black-and-white monochrome living room setting, with bold geometric printed rugs and modern angled furniture, the warm tones of the painting have been picked up and used to introduce colour to the room. Vibrant cushions in rich velvets add texture and dimension, balancing with the tones in the artwork to create a comfortable yet sophisticated and bright atmosphere. The way this piece of art has been used as inspiration for the home is flawless.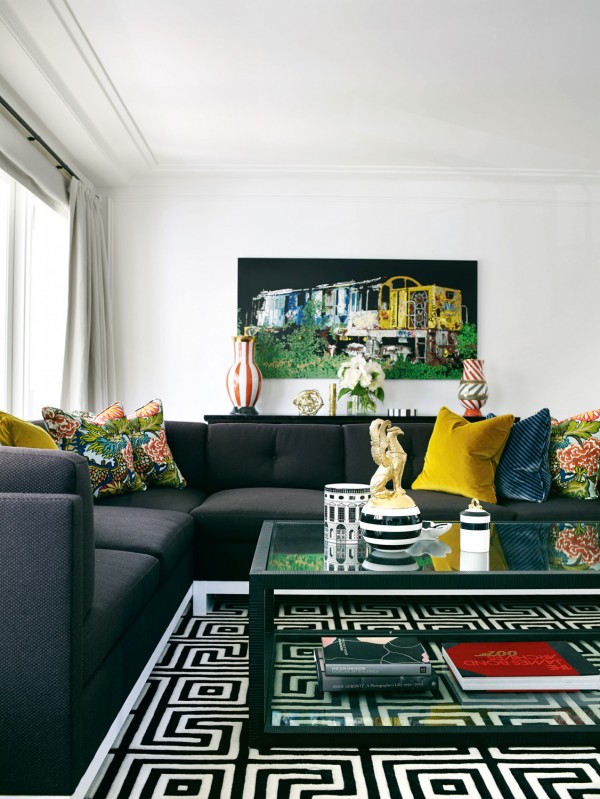 To ensure the home felt light and open, the walls throughout were painted all white, and the effect of transforming the interiors from dull beige to fresh white was instantaneous. "I remember that it really opened it up and it was a bit of a 'wow' moment," says Greg. The new colour palette works to create a home that feels more spacious than it is; considering this home is in a fairly small inner-city terrace, this was quite important.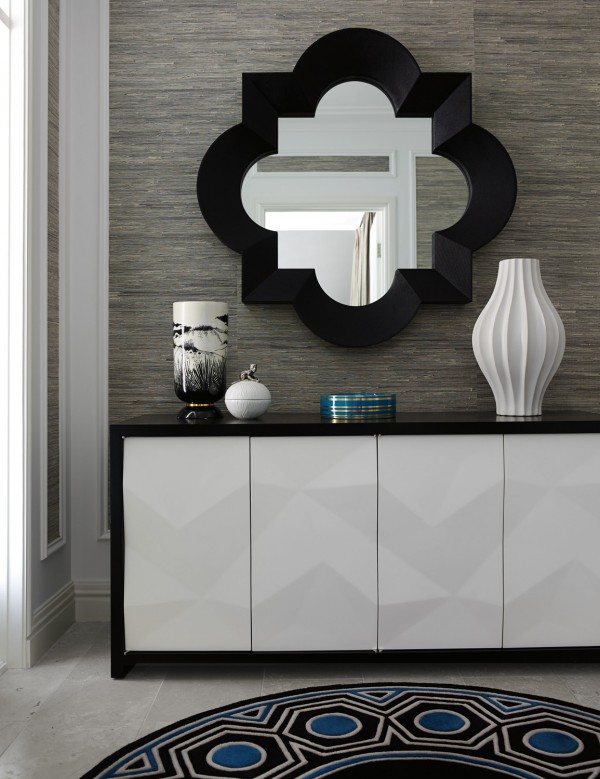 Greg's black-and-white patterned wall-to-wall carpet from Designer Rugs was added to the home and makes a statement in the bedrooms. Using a similarly bold style rug in the living area creates the feeling of cohesion and continuity. Flowing on to the outdoor area, this style is also matched with a monochrome colour palette. The area is not only aesthetically pleasing but functional too. With a dining setting, sofa, outdoor kitchen, heating and roller blinds, it's no wonder the homeowners are thrilled with it and are able to enjoy their outdoor terrace all year round.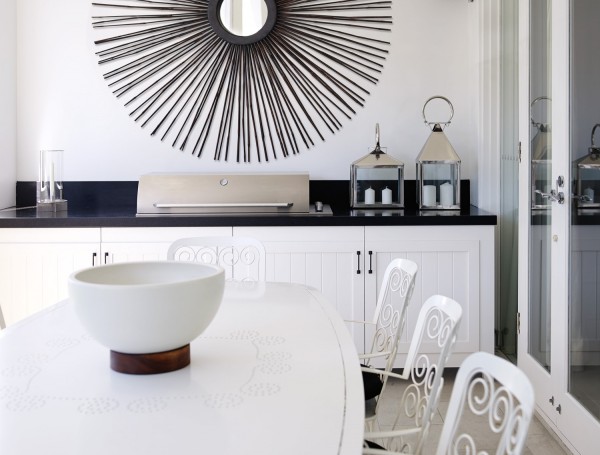 As well as the chic outdoor area, Greg is a fan of the use of colour in this home. "I think that the colour really helps to make this project 'pop'," says Greg, and it does so in a way that creates an inviting and spacious abode.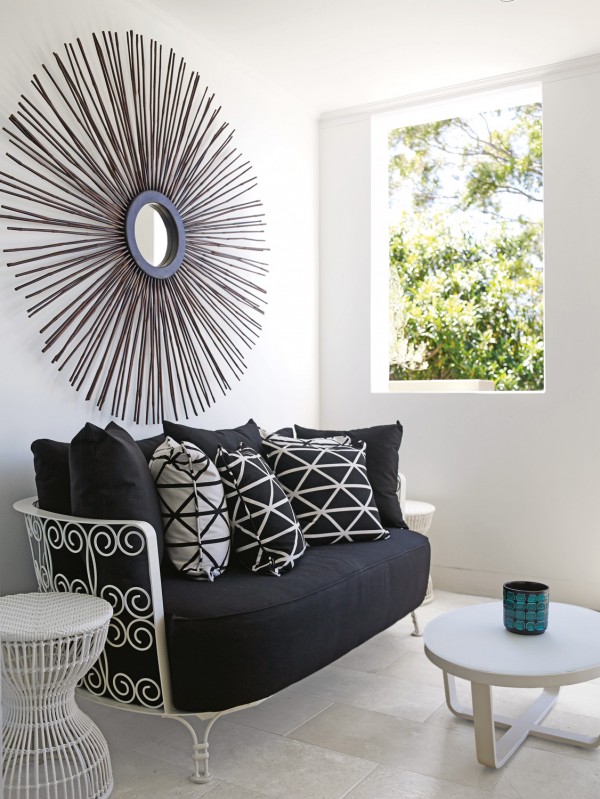 "It's not a big house but it's really comfortable now."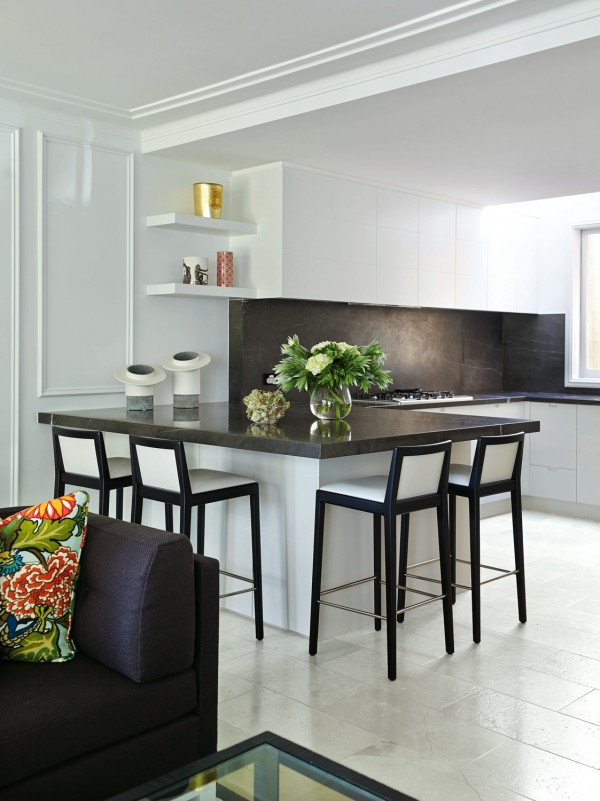 The fact the house is a modern reinvigoration of a terrace also lent itself to the traditional element of moulding on the walls. "The architecture is quite classic so we thought it appropriate," explains Greg. The layering of the moulded walls also gave that level of detail and interest to create sophistication in the project, particularly as the walls were all-white.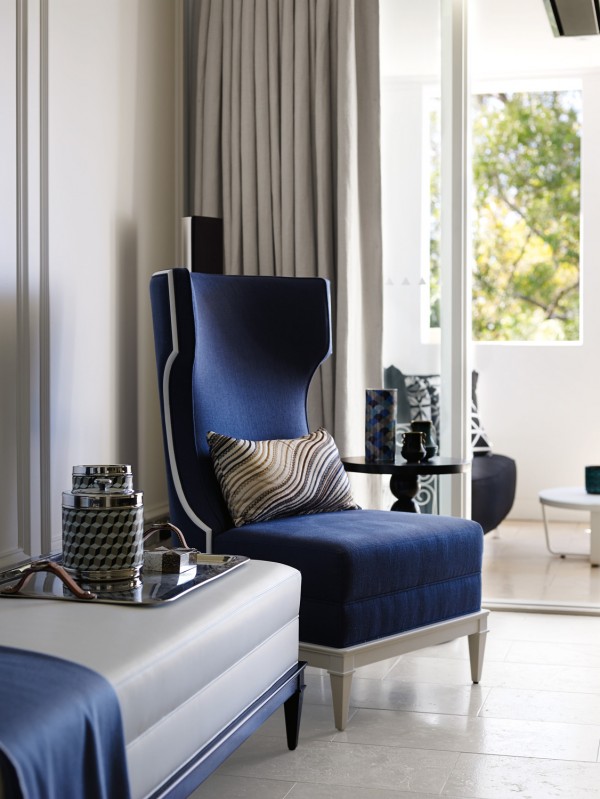 "Sometimes when you paint a house all white it can look a bit bland," says Greg, explaining that the wall moulding as a way to counteract this. And bland this project certainly is not. With colour, geometric patterns in bold contrast and elegant furnishings and furniture throughout, the home beautifully marries a combination of elements.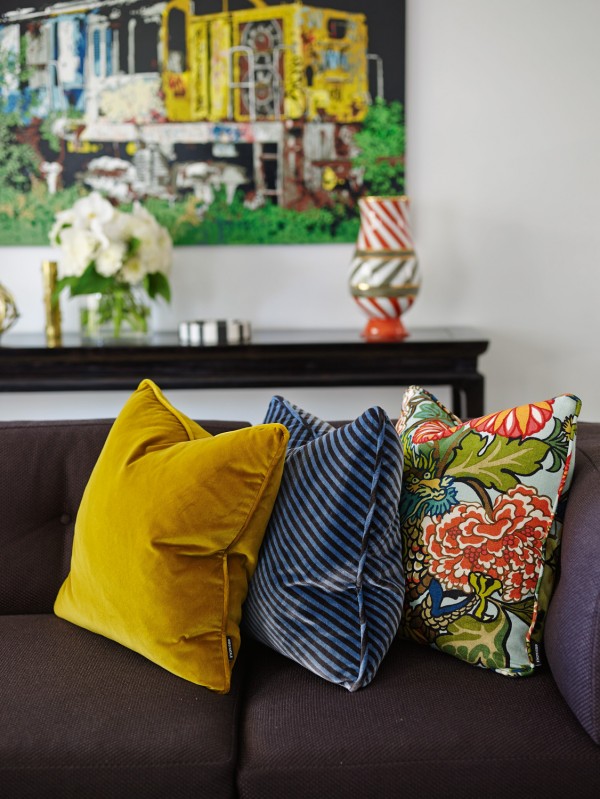 For more information
gregnatale.com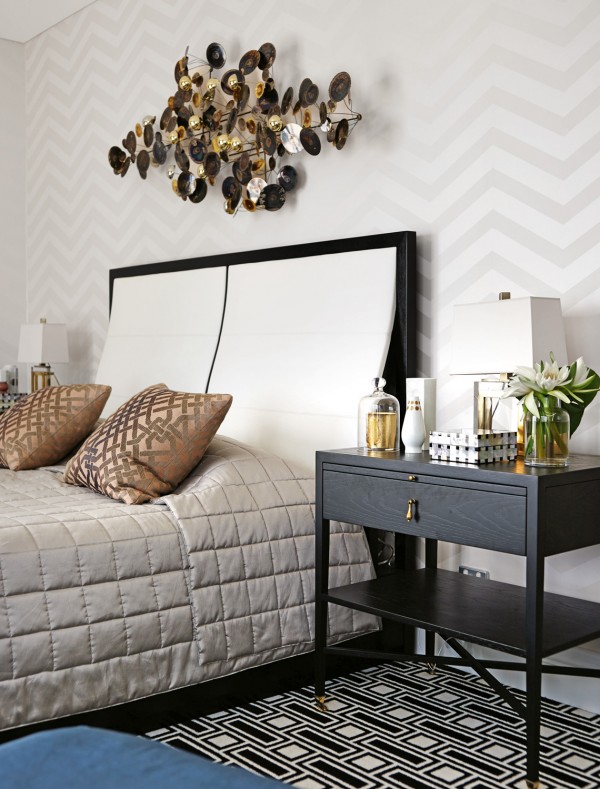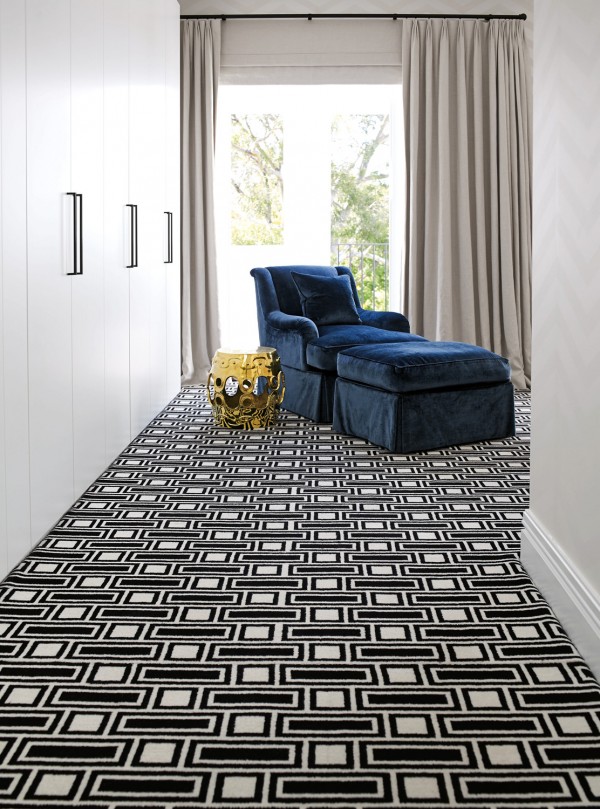 Written by Emma Wheaton
Photography by Anson Smart
Originally from Design & Decoration magazine, Volume 5