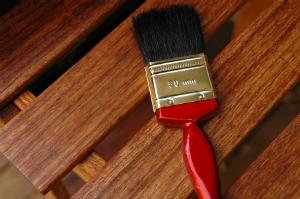 If you have plans to give your investment property a facelift, you are well advised to do some research and proceed with caution. The objective, after all, is to command higher rent and add re-sale value without over-capitalising and falling into a money pit
By Lisa Doust
According to Christian Fry, Sales Executive at LJ Hooker in the Sydney suburb of Bondi Junction, there are two primary areas to focus on when renovating an investment property.
"Number one is cost-effectiveness — you have to look at how much money you are going to put in to the renovation and ask if you are going to make that money back," he says. "Secondly, you have to commit to installing items that are durable and maintenance-free, as you don't want to be paying for repairs or replacements down the track."
The key to success with investment properties, adds Fry, is to learn to take a big step back from your emotions as there's little point spending up on items that look great but won't bring in financial returns. "You have to focus on the rental audience and remember that functionality and practicality should win out over your personal taste. After all, you are not going to be living in the property."
Scott McGeever, president of the Real Estate Buyer's Agents Association of Australia and a registered valuer, agrees with Fry and says you definitely have to draw a line. "With rental properties, owners often tend to choose items that they would put in their own home," he explains. "It's essential to avoid being emotional when choosing products and materials, and remember that being frugal and buying one level down in terms of quality can save you thousands of dollars. The idea is to build equity, not waste money."
During the renovation process, McGeever says to turn your attention to the flooring, painting and upgrading both the kitchen and bathroom.
"On the floor you should have either hard-wearing carpet, polished timber floorboards or tiles – they are all durable and look good," he says. "Having a freshly painted interior creates immediate ambience and will instantly increase your rental yield."
With the bathroom and kitchen, McGeever says renters are looking for both functionality and visual appeal. "Both rooms should be clean, tidy and in very good working order. There should be no leaking taps, broken stovetops or faulty dishwashers," he adds.
When people are looking to rent a property, Fry says updated bathrooms and kitchens are definitely high on their list of priorities. There are very few people who are content to cook or wash in rooms that were last renovated in the 1960s or '70s. "These days, people spend quite a bit of time in both rooms — the kitchen is used as a place for entertaining and bathrooms are regarded as mini retreats from hectic lives," he explains. "Before tenants even see a property they will often ask if the kitchen is modern and has a dishwasher, and if the bathroom is clean and fresh."
Good storage is also popular — built-in cupboards have more appeal than wardrobes and people like to be able to keep unused items out of view.
Outdoor entertaining areas are a priority for many renters, particularly when the interior of a property is small or if the beach or green spaces aren't nearby. "People are willing to pay extra if they have access to a covered outdoor area," says McGeever. "Other features that allow you to command higher rent include extra bedrooms, a lock-up garage — particularly if you live in a densely populated area with minimal parking — second bathrooms and a view or nice outlook."
McGeever is quick to point out, however, that it's a waste of time and money to get the landscape gardeners in for rental properties. "Don't spend inordinate amounts of money in the garden or on landscaping because people won't necessarily have the time or inclination to maintain it for you," he advises.
As with any renovation, always get three quotes for each aspect of the job. Once you have chosen your tradesman, agree on a price upfront and make sure you have a firm understanding of everything that price covers.
"It's very important to always use registered and qualified tradesmen," say Fry. "That way you won't have to have any bad work done all over again."
Remember to always get three quotes for each aspect of the renovation, to agree on a price upfront and to have a firm understanding of everything that price covers. Before any work begins you may also be required to get council permits, DA approvals and agreement from the Body Corporate if the property is part of a strata block.
When planning your renovations, also have a chat to your financial planner. You need to set a maximum budget for the work and you should only proceed if you can comfortably make the repayments on the mortgage without going into negative equity.
"It's a good idea to pay a visit to a few of your local real-estate agents before you start renovating," adds Fry. "A good agent will be able to estimate the price of a similar property in your area and, from there, will be able to estimate the value of your property after you renovate."
Finally, don't forget to let your neighbours know when your renovations are expected to begin and end. This courteous act will ensure that complaints about noisy or messy work will be minimal.
ADDING VALUE
If you want to increase your property's rental value, the following renovations will help:
• Repainting the interior and exterior of the property. Keep the colour scheme classic by using fresh and neutral tones such as whites, creams and beiges.
• Upgrading the look and function of the kitchen and installing good lighting and modern appliances, such as a dishwasher and oven and cooktop.
• Modernising the bathroom and installing gas so hot water is always available. Plus installing a water-saving showerhead for environmental reasons.
• Replacing old light fittings with modern alternatives.
• Improving natural light indoors and upgrading outdoor lighting.
• Adding clever storage solutions, such as built-in cupboards.
• Replacing carpet or polishing floorboards.
• Replacing old blinds and curtains with modern shutter systems or venetians.
• Updating any outdoor areas that are used for entertaining purposes.
• Tidying up the appearance of your garden and ensuring it is easy to maintain.
THINK ABOUT IT
Ask yourself the following questions before you call in the tradesmen:
• What is my maximum budget?
• What are the practical requirements (eg: hardwearing surfaces, storage, modern kitchen and bathroom)?
• Will the renovations definitely be adding market value to my property?
• How long will the renovations take and how much does that represent in terms of rental loss?
• Can any of the existing fittings or fixtures be recycled?
• In the long term is it economical to install gas?
• Do I want to use eco-friendly design principles that save on energy and water?
• Will any part of the renovations require council planning permission?