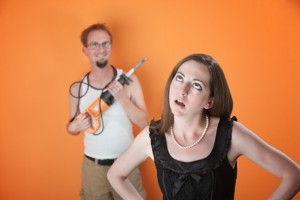 1.Make a list of what you do and don't like in your existing home and let your designer know if the space will need to adapt to changing circumstances. For example, you might be planning a large family in the future.
2. Storage is a top priority for most home-owners. Make a list of any unusual or unique items that may require specialised storage. This will enable the designer to incorporate a design solution to suit.
3. Start a clippings file: tear pages from specialist magazines, browse interior and decorating books and collect product brochures.
4. Consider the space in relation to adjoining rooms. When you take your dimensions to a showroom, ensure you note the function of adjoining spaces to ensure they are catered for correctly.
5. Try to be as realistic as possible about the use to which you will put the new space, what style will suit your home and who will be using the room/s.
6. Talk to friends or family who have renovated or extended before. Ask what worked for them, what they would have done differently, and would they recommend their designer or architect?
7. Shop around. Visit as many showrooms as you can find to gather ideas and inspiration; talk to the showroom staff and make notes as you go along. Collect as many product brochures as you can to jog your memory later or to show your designer if you find something you really love.
8. Get online. The growth of internet sites devoted to renovations and extensions is excellent for home-owners as they can save much time and effort in the early stages of research, simply by surfing the internet from home. Don't just search Australian sites at this stage — ideas and inspiration can come from anywhere.
9. Don't get too caught up in what's trendy at the moment. You want to have this space for a good many years so try not to go for a design, colour or finish that will date quickly. If you wish, look for accessories and gadgets to decorate the room that can be updated and changed as trends alter over time.
10. Have a clear budget in and discuss this at the beginning with your designer or architect, but be prepared to expand your budget to get what you want.
11. Look for a designer or architect whose portfolio of work suits your style. Be open to ideas and suggestions from your designer, but don't agree to any inclusions that you are not comfortable with.
12. Get at least three quotes. Not only will this process reveal a lot about the contractor (did they arrive on time, deliver a written quote and itemise all costs?), but you can compare what you can get for the budget you have in mind.
13. Once you've chosen a designer or architect, make an appointment to have them visit your home. This way they can assess the space in relation to the rest of your home, consider the current way you use your space and how it can be improved.
14. Ensure you are provided with a written and guaranteed contract quote that clearly specifies the extent of the renovation works. Make sure you put any subsequent changes in writing, countersigned by you and the contractor.
15. Don't rush the project. Try not to undertake any renovations to meet a specific time frame, such as dad's 50th birthday or Christmas, as this will place undue pressure on yourself and the designer to made decisions on fittings, fixtures and finishes.
16. Before you approve the final design, take a few days to fully appreciate the changes. Test the layout; imagine the kitchen or bathroom in the space and how it will be used. Is there enough storage space? Are there enough power points?
17. Expect to feel a bit overwhelmed by the time you reach this stage of the process. It is not uncommon to start second guessing yourself and wondering if you have made the right decision. Try to ride this out as best you can, but if there are items that are really worrying you, it's not too late to make changes — just ensure you do this before the work has begun or the materials are sourced.
18. For reasons of safety, try to move out while the major parts of the renovation are taking place, particularly if you have children. If this is not possible then you will just have to deal as best you can with the early morning starts, dust and a parade of strangers tramping in and out of your home.
19. Once the renovation has begun try to stay out of the way as much as possible. You have chosen to work with a professional so trust that they know what they are doing. Focus on the end result and try to keep a sense of humour — the mayhem won't last forever.
20. If something does go wrong, speak first to your designer or architect to see what can be done to rectify the situation. It is inevitable with any renovation project that there may be minor inconveniences or delays along the way but, if you feel things are getting out of hand, obtain independent advice immediately.