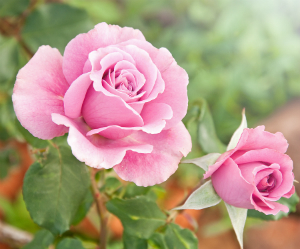 Ground cover roses that are easy to grow and a joy to behold

Roses are linked with love and seduction, which makes a lot of sense considering how often we gardeners are seduced by them. One look at a close-up of a glorious bloom and we're prepared to ignore the fact that the bush that produced it is one of those awkward, upright things that is so good at looking so ugly.
Of course some of us starry-eyed rose lovers have enough space to devote to cut flowers produced by ugly plants but let's get real. Few of us live at the manor house and if we're to grow roses we need to do it alongside all our other plants. In other words, we have no room for ugly plants even if they have fabulous flowers. What we want are roses on garden-worthy plants and that's where ground cover roses come into their own.
If you're not familiar with the term ground cover rose, you're sure to already know one of the best, the Flower Carpet Rose. There are now eight in the series, which was launched with that all-time favourite, Flower Carpet Pink.
All are beautiful, easy-to-grow plants that stay green year round and cover themselves in flowers from spring through to autumn. They don't need spraying and don't need pruning — a whip over with the hedge shears does the trick. And they work so well into a planting scheme that you'll see them being used by professional landscapers everywhere, from the humble roundabout to the surrounds of estates and resorts.
Drought-tolerant, once established, these roses are versatile, which means they are happy to grow well anywhere there's a little sunshine. And because their mounded bushy form is so good, when you plant them together with other bits and pieces in the garden, they have the knack of bringing it all together and making it look so natural.
ANTHONY TESSELAAR PLANTS
Website: www.tesselaar.com