Bringing the outdoors in with style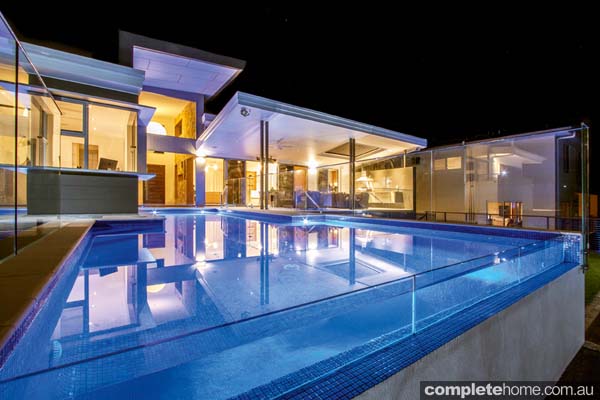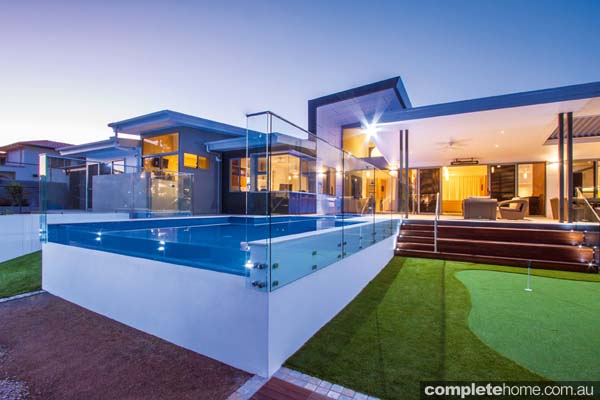 Located at arm's length from the home and nearby golf course, the featured pool, by Majestic Pools and Landscapes, brings the outdoors in like never before. The owners requested a pool for exercise that would also complement the home and maintain the beautiful view over the neighbouring golf course.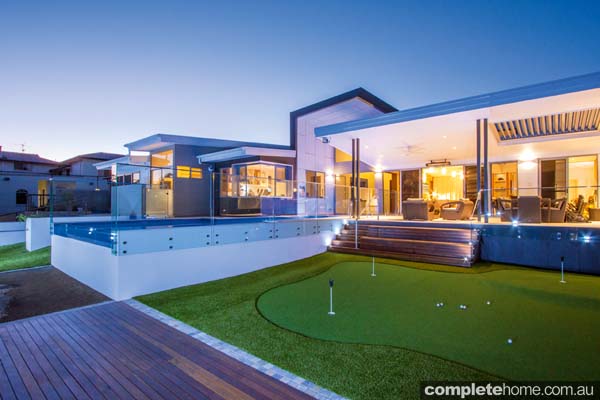 To achieve the owners' requests, Majestic Pools and Landscapes erected a geometric pool measuring 11m in length and 4.8m in width. To obtain privacy from passers-by, the coping was built 4.6m above ground level. The entire deep end of the pool was tiered to achieve this, creating the illusion of a larger pool.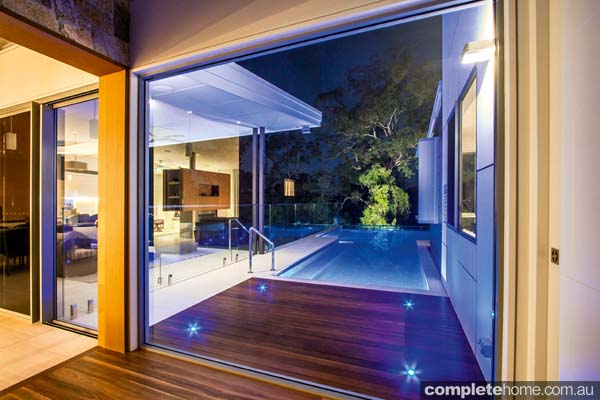 To complement the existing home, the pool is visible from each of the key rooms in the house that face the backyard. Fully tiled with imported Spanish glass mosaic tiles, the pool is given a resort-style look. The glass outer edge enhances the effortless flow of the backyard and adds an attractive neon light appearance at night.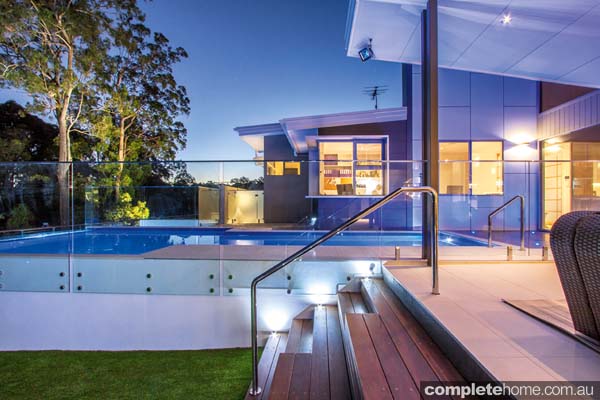 The entertaining sector further enhances the resort-like feel of the backyard space. An expansive barbecue and entertaining area provides room for summer get-togethers, while the owners' manufactured putting green provides for some out-of-water entertainment.
Despite the superb end result, the construction of this pool, in conjunction with the house, did not come without its challenges. The pool itself provides support for the house in many places so careful planning and engineering were required.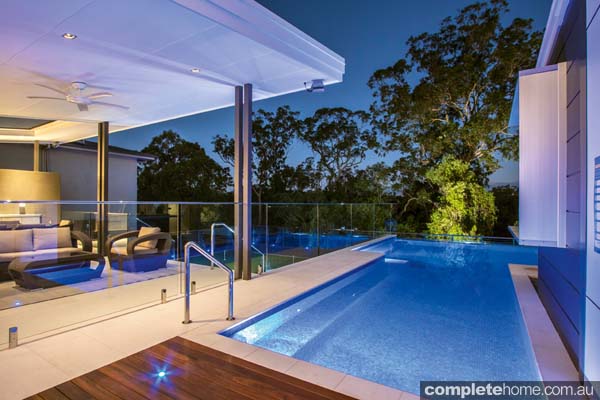 Pools often sit close to houses, but few pools become part of the house structure.
Majestic Pools and Landscapes takes pride in providing its customers with beautiful, state-of-the-art pools appropriate to their needs and lifestyle. The Majestic Pools team not only create products of visual beauty, they focus primarily on creating masterpieces that put every dollar to good use.
The company's award showcase holds 361 testaments to its quality, value for money and consistency as an undisputed leader in the business. When Majestic Pools meets with a client, the company proceeds through a step-by-step client consultation and design process. This helps give the client peace of mind and ensures all requests are met.
At a glance
Filtration: MJ 850 (ZEOLITE)
Cleaning system: Hayward Pool Vac Ultra
Chlorination: VX11T, mineral salts, dispenser and liquid pool blanket
Fact Sheet
Pool designed and built by Majestic Pools and Landscapes
38 Devlan St, Mansfield, QLD 4122
(07) 3245 2111
Originally from Poolside magazine, Volume 44