The environment is a hot topic at the moment. Today's homeowners are constantly seeking attractive, environmentally friendly products that won't cost the earth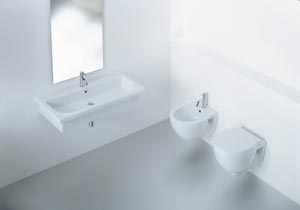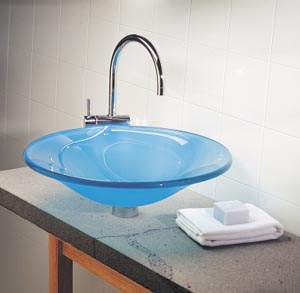 Although concerned about the state of the environment, they are also incredibly design-savvy and aren't willing to sacrifice aesthetics and good design simply to obtain an environmentally-efficient product.
Here to address this issue is Bathroom & Kitchen Supplies, a distributor of Imperial Ware. Their latest toilet suites and towel warmers are not only visually impressive but have a limited impact on environment and are also great for the budget-conscious. Innovative and contemporary in style, these products are at home in a range of bathroom styles with an elegant, streamlined finish that ensures the designs won't date easily.
The Imperial Ware EVO® toilet incorporates environmentally friendly technology with an innovative EVO flush system, to reduce a normal full-flush from 6 litres to just 4.5 litres of water, giving it a WELS four-star water efficiency rating. Its sculptured elegance makes it a must-have for any design-conscious homeowner keen to do the right thing.
It's not enough for a bathroom to be simply water-efficient; it must also be energy-efficient and this is where the Heirloom range of towel warmers is particularly applicable. With a comprehensive collection of elegant accessories, the range features a number of stunning designs to complement any bathroom's décor. The design of the Heirloom ESP range incorporates energy-conscious technology that can be accessed quickly and with ease, at the touch of a button.
Bathroom & Kitchen Supplies is the Australian distributor of brands such as Arvex, GSI, Heirloom, Imperial Ware and Metaliberica. With such a comprehensive product base, Bathroom & Kitchen Supplies is able to offer every customer the perfect product for their new bathroom, whether it is contemporary or traditional in design.