Designed with a difference, the comprehensive range of products from Imperial Ware Australia brings refined elegance to any bathroom.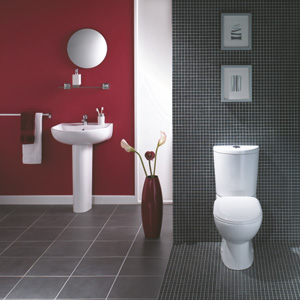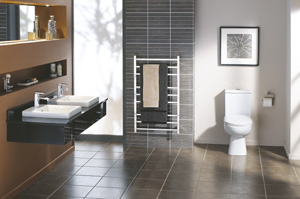 Each product featured in the collection is carefully selected to ensure it meets the highest levels of quality and reaches the standards of design excellence that the company's customers have come to expect.
Each product range is crafted with flair, style and attention to fine detail while bringing together innovation and functionality.
The wide selection of Imperial Ware Australia products available caters for the domestic, commercial, care and luxury markets and includes toilet suites, basins, baths, heated towel warmers, bathroom accessories, bidets, pedestals, shrouds, toilet seats, urinals and in-wall suites.
Highlights of our range:
The Arena product range features clean, bold rectangular shapes that are at the forefront of modern bathroom design.
The Lucerne range is based on centuries of European elegance. It creates a five-star hotel look in your very own home and combines fashion with functionality.
The Impala range combines style and technical innovation.
EVO® technology:
Imperial Ware's team of designers has taken note of environmental concerns and the desire by Australians to conserve water supplies and so the company has incorporated a unique water-saving EVO® system into many of its toilet suites. The EVO® system technology has reduced water usage to only four-and-a-half litres for a full flush and three litres for a half flush.
If you are redesigning your bathroom, talk to your local Imperial Ware Australia expert and be inspired.