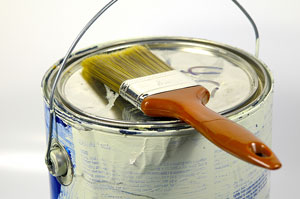 Still looking for the right wallpaper, had enough of paint? Search no more! Welcome Wolcolor! Now you can have it all! Wolcolor is the new wall decor of the 21st century.  It can change the way you live by creating a style of refreshing beauty. Comprising a base content of 100 per cent cotton, this wonderful new treatment has added components such as mineral mica, ceramic chips and grass to produce unique textures and finishes.
Why choose Wolcolor?
It's the long-lasting beauty for your walls and ceilings. Cracks will be a thing of the past! The elastic-type quality that Wolcolor possesses eliminates building deficiencies and drastically reduces tiresome problem walls. Wolcolor guarantees to cover cracks up to 10mm. Damages are minimal and repairs are a DIY job. Wolcolor always shows itself from its best angle.
Fast and easy processing
Wolcolor is out of the package and onto the walls in no time. The dry content is put into a bucket, mixed with water and applied straight onto the walls or ceilings. It may be applied onto any interior surface or foundation such as brick, concrete, wood, glass, metals and gyprock.
Colour and texture
Wolcolor is available in many different colours and textures. The variety is endless. Any independent colour may be added with another to create your own special design. Wolcolor can bring your imagination to life.
All natural materials
Wolcolor consists of mainly natural materials such as cotton, wool and other textile fibres. All are biodegradable.
Comfortable
Wolcolor possesses acoustic properties so is great for lobbies, foyers, entertainment areas or conference rooms. Sound is absorbed into the material, offering optimal living comfort for all rooms — commercial or domestic.
Suitable for many styles
Whether it's a classic or modern design, office space or your lounge, Wolcolor offers visibly improved living quality and borderless versatility.
FOR MORE INFORMATION
Wolcolor showroom
Phone (02) 9516 0680, 02 9516 0682 or 0410 677123
Fax (02) 9516 0681
Email: sales@wolcolor.com.au or joe@wolcolor.com.au
Website: www.wolcolor.com.au