Recycled steel, sustainable plantation timbers, energy-efficient lighting, double-skin insulation, bamboo flooring and solar heating are just a sample of the environmentally friendly features of a modscape home.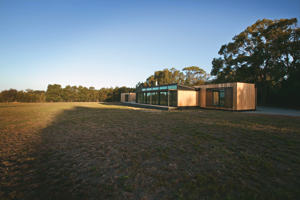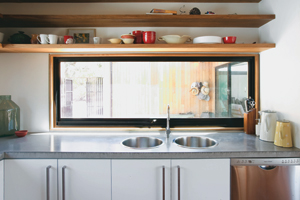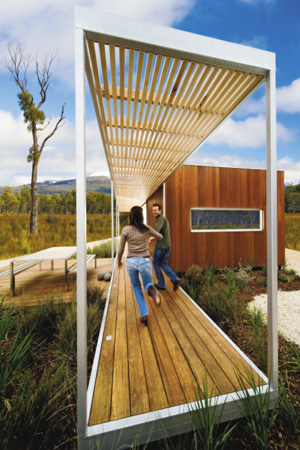 "In addition, on-site environmental impact is minimised through the use of our unique footing system, which uses 'screw piles' to reduce the need for land levelling. And with homes being factory built rather than site built, not only is waste minimised but we are able to maintain an extremely high and consistent level of quality in our finished products.
"It also means our clients can easily come and go from the factory to check on the progress of their home throughout construction."
The modular design concept of a modscape home results in a range of highly versatile solutions to suit both the homebuyer's needs and the landscape's constraints.
Forming the basis of all Modscape designs is the standard m-c1 module, 15 metres by 4.35 metres in size. The m-c1 can become a two-bedroom home if desired, or can be extended as a family grows. For $130,000, the m-c1 comes completely finished with standard inclusions such as paint inside and out, flooring and benchtops. Extras such as decking, fireplace, cast acrylic benchtops and dishwasher can also be included at an additional cost.
Each completed module is trucked to the site and installed in a day. The modules arrive fully finished, so the only thing remaining before occupancy is connection to electricity, gas and water services. Delivery is just 12 weeks from the issuing of a building permit.
The home buyer also has a range of choices when it comes to designing the interior of their dream home and modular landscapes are available to complete the environs once the home has been delivered and installed.
"Our designs are ideal for those wanting to build holiday homes, urban homes or for investors wanting to turn a block of land into an income stream as quickly as possible."
Environmentally friendly, stylish, functional, cost-effective and ready in 12 weeks — what more could you ask for in a home?