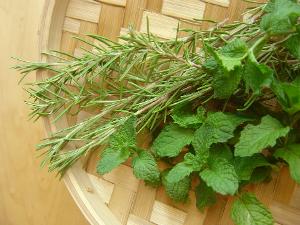 It won't be difficult to impress your guests this season with these inspired culinary delights
Asparagus fritters
frittelle di asparagi
Serves 4
1 bunch baby asparagus, trimmed
3 eggs
1 tbsp pouring (single) cream
about 70g self-raising flour
about 500ml (2 cups) vegetable oil
lemon wedges, to serve
Cut the asparagus into 1cm (½ inch) lengths, place in a bowl and season to taste with sea salt and freshly ground black pepper.
Place the eggs and cream in a bowl and beat until just combined.
While stirring continuously, slowly add the flour and combine well. The batter should just stick to the spoon. You may need to add a little extra cream or flour to achieve the right consistency.
Stir in the asparagus.
Heat the oil in a large, deep saucepan or deep-fryer to 160ºC or until a cube of bread dropped into the oil browns in 30 seconds.
Carefully drop tablespoons of mixture into the oil, in batches, and cook until golden all over. Remove with tongs and drain on absorbent paper, sprinkle with salt and serve warm or at room temperature with lemon wedges.
Whole snapper in crazy water
dentice in acqua pazza
Serves 4
80ml (1/3 cup) olive oil
4 whole plate-sized snappers (about 400–450g each), fins and tails trimmed, flesh scored
450g desiree potatoes (about 2 large), peeled and cut into 1.5cm cubes
8 French shallots, thinly sliced
60ml (¼ cup) white wine
½ bunch flat-leaf (Italian) parsley, leaves picked and chopped
250ml (1 cup) sparkling mineral water
6 marinated artichoke hearts in oil, drained and quartered
60ml (¼ cup) extra virgin olive oil
1 head radicchio, outer leaves discarded, leaves separated
75g butter, chopped
Place a large, heavy-based flameproof baking dish on a barbecue flatplate, turn the burners on high and close the hood.
When the barbecue is hot, heat half of the olive oil in the baking dish. Add 2 of the snappers to the dish and cook for 3 minutes each side or until just golden, then remove and set aside. Repeat with the remaining snappers.
Add the remaining olive oil to the dish and, when hot, add the potato and shallot and cook, stirring frequently, for 10 minutes or until lightly coloured.
Pour in the wine and simmer for 1–2 minutes or until reduced by half.
Place the snappers on top, reduce the temperature to medium–high, then add the parsley and mineral water. Close the hood and simmer for 11–12 minutes or until the fish is just cooked through. Remove the snappers from the dish and place on a large platter.
Add the artichokes, extra virgin olive oil and radicchio leaves to the dish. Once the leaves begin to wilt, add the butter and season to taste with sea salt and freshly ground black pepper. Pour the acqua pazza over the snappers and enjoy hot.taste with sea salt and freshly ground black pepper. Pour the acqua pazza over the snappers and enjoy hot.
Pimm's pops
Makes 10
250ml (1 cup) ginger ale
250ml (1 cup) lemonade
185ml (¾ cup) Pimm's
8 mint leaves
2 orange slices
2 lemon slices
4 small cucumber slices
4 strawberries, halved
10 popsicle sticks
Place all the ingredients, except the sticks, in a large measuring jug and refrigerate for 1–2 hours to infuse.
Pour the Pimm's mixture into 10x60ml (¼ cup) capacity popsicle moulds and add a mint leaf, piece of fruit or slice of cucumber to each popsicle. Cover with plastic wrap and insert a stick through the plastic into each pop. Freeze for 8–10 hours or until completely frozen.