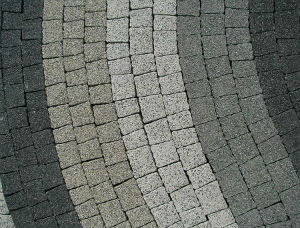 The quick and economical way to achieve a quality natural stone finish 

Laying natural stone for floors and walls has never been easier or more cost effective thanks to the patented LockFast interlocking system. By using this 100 per cent natural sandstone system you can be assured of a finish that will rival that of a traditional stonemason's for quality and precision — and you will save up to 50 per cent in cost and time. 
Suited for exterior and interior surfaces, this unique pre-sealed stone system is not only economical; it is incredibly versatile, too.  LockFast applications include paving, wall cladding, feature walls, pillars and columns. Not only that, the 1000mm X 500mm interlocking panels are available in four contemporary colours — Savannah Gold, Woodgrain, Bendigo Ash and Sundara White — and four popular patterns: Ashlar, Machine Cut Random, Hand Cut Random and Pebbles.
LockFast, an Australian designed system, has many impressive qualities. To begin with, each piece is hand cut and placed so no two panels are the same and if you find yourself with any off-cuts, most can be re-used on site. Also, the panels are not grouted, which means you can choose any colour grout you like — or use textured grout.
Another advantage is that there is no set grid — the panels can be interlocked in multiple directions, giving you maximum flexibility — and you can be assured of 100 per cent bond in any weather.
Most important of all, LockFast is quick and easy to install and requires the minimal amount of labour whether you are a tiler, tradesman or home handyman. Just three simple steps are involved — glue, lock, grout: 
• Step 1 (Glue): Simply apply special surface bonding glue to the back of the LockFast product as you would on tiles or any other surface laying material.
• Step 2 (Lock): Lock in the LockFast product in any of the many interlocking options available from the patented LockFast floor system. 
• Step 3 (Grout): Finish off by grouting the product in your preferred colour or textured grout.
The result is a versatile, natural stone finish in next to no time.
CINAJUS PTY LTD
32 Bryant Street
Padstow NSW 2211
Tel: (02) 9773 5677
Fax: (02) 9773 5644
Email: info@cinajus.com
Website: www.cinajus.com