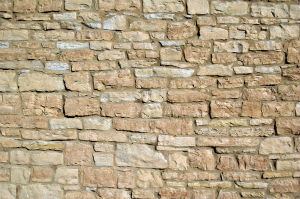 High-quality limestone for all your indoor and outdoor needs
Little is known about the ancient land of Phoenicia. Its history is shrouded in the mysteries of myth and time, its stories lost or forgotten. But one thing is known. Phoenicia was a gateway — from Asia to Europe and the Middle East to the Mediterranean — and its seafarers spread an enterprising maritime trading culture to the Aegean and beyond, setting sail for distant ports without the modern conveniences and with only their instincts to guide them.
Invoking the proud entrepreneurial spirit of its ancient forebears, Phoenician Stone produces and distributes an extensive and superior range of interior and exterior limestone tiles, pavers and cladding for the world market.
Operating out of its 5000m2 production facility in Beirut, Lebanon, the family-owned Australian company houses the latest Italian stone-processing machines, and sees a staggering average production of 10,000m2 per month that is efficiently and directly shipped to all corners of the globe. Phoenician Stone owns and operates its own quarry, which yields the finest dolomitic limestone belonging to the Cenomanian period of the Upper Cretaceous Era, making it approximately 96 million years old.
Dolomitic limestone contains few fossils, recrystallisation during formation rendering this material stronger and less porous than other limestone types. It's also highly resistant to abrasion, allowing a long-lasting reflective finish suitable for use in all internal and external applications, and it outperforms other limestone and marble on water absorption. It's also one of the densest types of limestone on the market — a hard-wearing, long-lasting product suitable for commercial and residential use.
Phoenician Stone tiles are produced first quality, calibrated and chamfered in all sizes and thicknesses, and are available in a wide range of finishes including polished, honed, antique, flamed, tumbled, bush hammered and chiselled-edge. Façade tiles are also available, the combination of a unique material and highly skilled stonemasonry forming an innovative, easy-to-install product tailored to modern conditions.
Its pavers display similar high-quality production. Cut in all sizes and thicknesses, and made durable to suit either interior or exterior application, Phoenician Stone pavers cater to all consumer desires and budgets. From ancient material and method to modern application, Phoenician Stone also offers a wide range of stone cladding products. Textures include Dijon yellow rock face; Ecostone; small Eclate; Gris Exotique rock face; and split face.
PHOENICIAN STONE
Unit 5, 5 Viscount Place
Liverpool NSW 2170
Tel: (02) 9601 4577
Fax: (02) 9601 4588
Email: info@phoenicianstone.com.au
Website: www.phoenicianstone.com.au