By Saniflo
The often costly practice of adding or relocating plumbing in your home is now much simpler, according to plumbing experts Saniflo.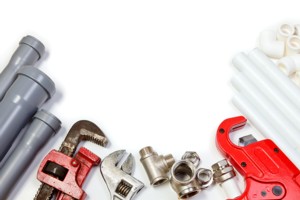 Renovating is often fraught with design and building issues. Sometimes it's the seemingly simple jobs that end up being the most complicated.
One of the trickiest tasks is adding extra sanitary, utility or kitchen facilities in a part of a building where previously there were none. How do you achieve this when concrete walls are in the way or the sewerage system is on the other side of the building?
If you want to add an extra bathroom, ensuite or laundry, or maybe even want to move the kitchen to another part of your house, where you locate the water-using facilities is generally dictated by the existing plumbing lines, which can either limit your visions or blow out your budget.
Consider these problems a thing of the past. With Saniflo you can now locate water-using facilities anywhere in your home or office without the need to core-cut concrete or engage in expensive reinstatement works.
As the market leader in small-bore pumping systems, Saniflo has a range of sewage macerators and grey-water pumps designed to offer a solution to potentially impossible plumbing concepts, provide a more economic and stress-free renovation and, ultimately, a more comfortable living and working environment, while adding value to your property.
The black-water systems use macerating blades that finely shred normal organic waste materials through the high-speed rotation of cutting blades. The waste is then pumped through relatively small pipework, 20-25mm in diameter, that can be concealed in ceiling voids and wall cavities to connect with the nearest sewer drain, which can be many metres away. The grey-water units work in a similar fashion without the need to macerate any waste, so you can choose the correct model to suit your needs.
Perfect for installation in difficult or awkward positions, the pumps are capable of disposing waste to the main drains vertically up to eight metres and horizontally up to 100 metres (or a lesser combination of both depending on the model chosen). This allows you to install facilities away from, and even below, the sewer line, defying traditional gravity-fed plumbing conventions and putting you in the designer's seat when thinking about the best way to renovate and improve your investment. You will no longer be limited by what you are told you "can and can't do".
With specific models for domestic and commercial applications, some capable of accepting multiple inlets, the pumps offer an inexpensive but effective way of redesigning your lifestyle at home or in the office.
Small-bore pumping systems are a clever concept with a simple design that can make a world of difference to the functionality and living experience of your home, office or building space.
Saniflo
03 9543 3891
www.saniflo.com.au