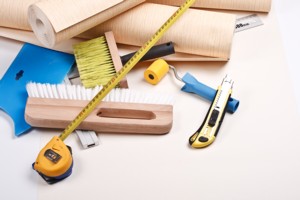 Extend A Home transformed this attractive suburban cottage into a larger, contemporary family residence
If you love where you live, but you have outgrown your house, it makes sense to extend your home rather than move. This particular house was in original condition before renovations began. An unprepossessing house, it was a single-level, double-brick bungalow with the external walls featuring a rendered finish.
A modest three bedrooms, a single bathroom and double-car garage, by today's standards this was a small family home. The home also lacked many of the conveniences of a contemporary home — extended living space capable of housing our modern creature comforts of large entertainment devices, extra bathrooms and space to work from home.
According to Bill Morris from Extend A Home, their clients were ideal; they had no preconceived demands of how they wanted their home to be extended and renovated, and left most of the creative and practical decisions up to Extend A Home. What the clients were clear about was what they wanted their new home to achieve. They wanted more living space without encroaching into the rear yard, where there was an existing swimming pool.
From this brief, Extend A Home's Design Consultant, Peter Hansen, was able to design three bedrooms, one with an ensuite bathroom plus a second bathroom with a lobby first-floor addition.
Some of the special design considerations of the project included the need for any new work to blend as seamlessly as possible into the existing residence. Even though the clients were very open minded to Extend A Home's design, there was the design imperative to centrally locate the new addition within the existing structure.
The end result was a home much more effectively equipped to deal with contemporary living. The finishes were comprised of modern products, with the toilet suites, vanities and other bathroom fixtures of a high-quality calibre. As a design focus, it was the staircase that transpired to be central to both the style and the practical purpose of the new house.
According to Extend A Home's Bill Morris, what made this renovation special was the functionality of all the areas of the home — "the design concept and how well it blends into the existing location and streetscape and the quality of products used. In particular, the bathrooms and staircase reflect the practical and aesthetic achievements of this home extension."
PROJECT PARTICULARS
The project was designed and built by Extend A Home Constructions Pty Ltd
LICENCE NUMBER: 26113/C
ADDRESS: 99-101 Queen Street, North Strathfield NSW 2137
PHONE: (02) 9736 3344
EMAIL: bmorris@extendahome.com.au  
WEBSITE: www.extendahome.com.au  
FLOORING:
First floor
Bedroom: flooring carpet
Lobby: flooring carpet
Bathroom: ceramic tiles
Staircase: timber open treads in blackbutt with stainless-steel newell post and stainless-steel cable balustrade
Verandah: ceramic tile
STAIRCASE:
Supplied by Allwood Stairs, Iain Small (02) 4322 7171
KITCHEN:
Standard plasterboard walls and ceiling with 90mm cornice
WINDOWS + EXTERNAL DOORS:
Aluminium awning supplied by MidCity Windows
Kevin Thomas (02) 9418 8822