Fornasetti designed a magical world saturated in image and colour and filled with whimsy and wit.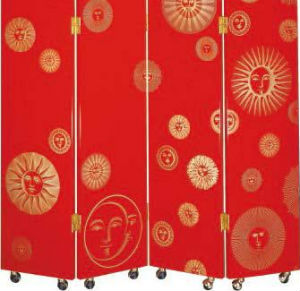 Piero Fornasetti was born in Milan, Italy, in 1913. He was a painter, sculptor, interior decorator, engraver of books and a creator of more than 11,000 products.
He is celebrated as being among the most original creative talents of the 20th century. During his career, he created a style that is instantly recognisable and engaging. He designed more than 11,000 items, many featuring the face of a woman, operatic soprano Lina Cavalieri, as a motif. Fornasetti found her face in a 19th century magazine. "What inspired me to create more than 500 variations on the face of a woman?" he asks of himself. "I don't know, I began to make them and I never stopped."
Other elements in his work feature the use of black and white, the sun and time. He was also influenced by Greek and Roman architecture, which features heavily in his style. Today, his son, Barnaba Fornasetti, continues to design in his father's name.
DETAILS
Fornasetti is available in Australia from Studio Italia, Melbourne.
www.studioitalia.com.au