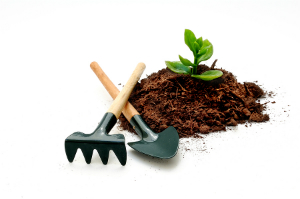 Using native plants in our gardens not only ensures their survival, but is also aesthetically rewarding
Remember the days when we were in love with English-style gardens? Then there was the Mediterranean phase. Now we seem to have come to our gardening senses and are using more and more native plants.
Using natives in our gardens makes sense in many ways. For a start, native plants survive better simply because they are bred for local conditions. These tough and hardy plants also use less water and require little or no insecticide sprays. Many of New Zealand's native plants also have berries and flowers that attract bird life to the garden.
Native plants are the perfect solution for homeowners wanting not only lower maintenance, but also more architectural and interesting plants for their gardens. Many of our native shrubs are also excellent hedging plants — perfect for apartment dwellers with courtyards and balconies that require privacy.
New Zealand has a rich and unique flora covering many plant species suited to a range of climates — from the subtropical north of the country and wind-swept coastlines to alpine regions and shady bush. The foliage of native plants is rich in colour, texture and shape, from those with strappy and large leaves to tortured branches, delicate-looking fern fronds, glossy and variegated. Sizes also cover the spectrum from the lowest delicate groundcover and grasses through to versatile shrubs, feature plants and the tallest trees.
In the north of New Zealand, native plants can have quite a big-leafed subtropical look, for example puka, griselinia and the climber tecomanthe. However in the south, natives need to be much harder so tend to have smaller frost-hardy leaves.
Many natives change character as they grow, looking quite different when young from their form when mature.
Award-winning landscape architect Paddy Baxter of Queenstown-based Baxter Design Group worked on a recent project half way up the Remarkable Mountains, surrounded by tussock grass and cabbage trees. "It's a pretty wild place so within that context, natives are appropriate."
Paddy likes the textural qualities of native plants and uses hebes, coprosma and mountain flaxes among others in his designs. He tends to use them as the framework of a garden and might introduce exotics closer to the house. "With most native plants, the flowers are a blip so that's not what you use them for. Any flowers are seen as merely a bonus."
Although natives certainly haven't been revered for their floral displays, some have magnificent flowers, particularly en masse, like kowhai trees, native clematis, kaka beak and, of course, the iconic pohutukawa tree. And with today's increasing number of cultivars, there are many natives that shroud themselves in colour, for example, hebes.
The other big benefit of using native plants in our gardens is that it ensures their survival. Some species are becoming extinct in their natural environment, eaten by introduced pests like rabbits, goats and pigs.
Terry Hatch of Joy Plants propagates and sells many such plants. There are too many to list but they include some of the smaller pittosporums, some coprosma and pseudopanax ferox.
Terry says it is often easy to substitute a native plant to obtain the same look as an exotic, for example, using Melicytus instead of buxus. He also loves the look of less-formal hedges and using billowy hedges of mixed planting, where you might have a small-leafed corokia with a lush clematis growing through it, for example.
Sam Lockie of Landscape Transformations notes that nikau palms are popular because people know them well. "They carry a certain nostalgia value for many New Zealanders."
Sam likes hebes, nikaus, and mini flaxes because they attract birds and cabbage trees — although he says there is a love/hate relationship with these because of their leaf drop.
He says corokias are becoming popular for hedges and can be clipped well. "They'll survive a few bad haircuts," says Sam.
With so many plant species to choose from, incorporating natives into your garden design is simple. And as long as you take some care to match the plant to the climate and situation, these tough native plants will reward you with good looks and low maintenance for years to come.