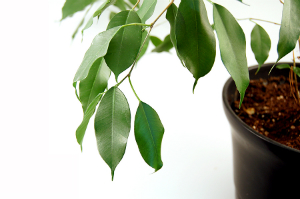 Potted plants are the must-have accessory for spring or summer entertaining

Now's the time for sensational spring entertaining. Long, lazy lunches and relaxed dinners with a few good friends and a nice bottle of wine are just made for the outdoors. A lot of effort and planning goes into menu creation, selecting the right wine and creating the perfect table setting. With a little extra effort, you can coordinate your garden to
match your dinner party, impressing your guests and making it an event to remember.
For maximum effect and colour, pot plants are an easy and versatile way to jazz up your table setting and entertaining area. Potted plants can be easily altered and moved around the garden to suit the mood and style of your party. A row of potted conifers can be strung with fairy lights to create a beautiful display for a pool party one day and then moved to create a screen for a separate children's area at a family barbecue the next.
Small colourful pots of plants can also be used to jazz up a table setting or set name places for guests. Just coordinate them to match the colours or theme of your party. For a Mexican-themed dinner, use small pots of cacti as name places for guests. For an afternoon get-together with the girls, create an attractive centrepiece with a row of bright green pots.
Selecting the right plants for the right container is easy with a few insider tips from Debco.
• Always pot plants together that require similar growing conditions. This saves time spent replanting later on down the track. Also consider the different colour combinations. Warm colours, such as red, orange and pink, are best for sun-loving plants while cooler combinations of blue, purple and white suit the shade.
• Choose the highest quality potting mix on the market for longer lasting results. A great versatile mix is Debco Terracotta & Tub. Terracotta & Tub contains Debcote controlled-release fertiliser and SaturAid granular soil wetter to give your plants the best growing conditions.
• For instant results, select seedlings that are in season and flowering. The effects are immediate and you can choose the right colour combinations and displays to suit your theme without any waiting period. Re-pot the seedlings as soon as you get home in a premium potting mix, like Debco Terracotta & Tub, to ensure your plants get off to a great start.
• After planting, your pots can be moved around the garden to suit your mood and entertaining needs. Choosing a premium quality mix such as Terracotta & Tub ensures that your plants will grow faster with thicker foliage and flowers without the need to add anything else to your pots and soil. Debco Terracotta & Tub will reduce the need for watering, suppress disease and weed growth and boost your plants with Debcote controlled-release fertiliser to ensure beautiful, professional quality results that last well through all of your spring and summer entertaining.
DEBCO PTY LTD
Freecall: 1800 651 265
Website: www.debco.com.au