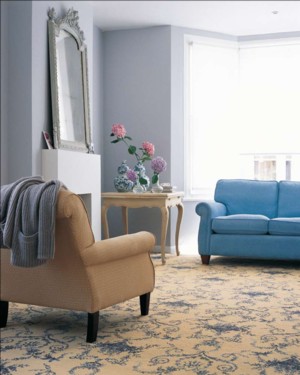 What do you love most about being a designer?
I love the ability I have to transform a space and reinvent it — breathe new life into it! I love the flexibility of each job being unique and having its own limitations and freedoms — every job is different. I love the originality it encourages in oneself; I am forced to constantly review, recreate and reflect. Boredom and stagnancy are rare!
How would you describe your design style?
I would say my design style is classic with a hint of eclecticism. I love the elegance of the Georgian era, I love the clean lines of Art Deco design, but I love the rusticity of central and eastern European design as well. All in all, I have an immense appreciation for all design movements and all things aesthetic.
What colours, textures and furniture pieces do you love to use most?
• I like to use furniture pieces that tell a story — whether there is a story behind the craftsmanship that goes into creating the piece or whether it is simply an item that has a profound provenance.
• I like a neutral colour palette with varying shades or white and natural hues — ochre, ecru, grey, taupe — then adding punches of Chinoiserie red, burnt orange, or my favourite — any shade of blue.
• I like natural textures — silks, linens, velvets — plush, tactile surfaces that you want to be in contact with.
• In terms of kitchen and bathroom finishes, I like to incorporate serviceable surfaces — those that can withstand daily usage with minimal maintenance. For example, for benchtops I like stone, or rustic/reclaimed timber that only looks better the more it is beaten around, has had glasses thrown down on it etc.
Tell us about one of your favourite designs.
One of my favourite designs would be the Baxter project — an innercity apartment owned by a bachelor. This design process required me to think beyond conservative design which so many clients seek. It encouraged me to explore a really bold, masculine style of interior. It was still important to me that the space reflected my tastes, so I ensured the design did not evolve into a "boys' club" concept but rather kept it a tasteful and elegant space with a masculine colour palette to create the required bachelor environment, desired by the client.
How do you start your projects?
The way I design is to first look at the floorplan and analyse the practicalities of the space.
I ask questions such as how is the client going to live in it, what are their needs and so on. Then I go about creating zones of purpose within each space of the floorplan, ensuring all the time, however, that there is a balance, harmony and a consistency to the floorplan construction. Once these parameters have been established, I then select furniture that is functionally suitable as well as aesthetically appropriate — that is often the hardest task! Then I select a colour palette and specify all finishes, upholstery fabrics, lighting and so on. Window treatments, accessorising and linen are left as the finishing touches.
What trends are you seeing at the moment?
I see a real rejection and move away from the French interior — greywashed furniture and replica Louis-era furniture upholstered in linens, linens and more linens! This look has been flogged in every furniture, gift and homewares shop for the past five years and has seen its day. I think there is an increasingly strong push towards creating interior spaces that are unique, that tell a story, that are built up from collected, meaningful pieces — the rule of no rules applies with this style. I see incorporations of blues and green (think classic French navy, olive and chartreuse). Australia is so very different to the other design trends followed in Europe and America — we have our own ideas. For more information on Coco Republic, visit www.cocorepublic.com.au