Take it from Jade Jagger, every interior design project is different and deserves a unique response.
1.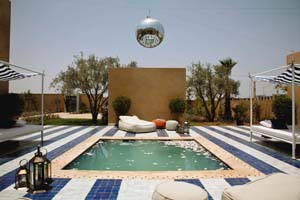 2.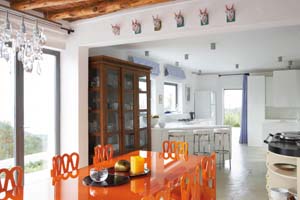 Jade Jagger's work with Yoo Design Studio, creating interiors for their high-end commercial and residential developments, has received worldwide recognition. The partnership's success is based on a shared vision of tastefully incorporating local flavour into their luxe interiors. It is a true meeting of minds: "Each place and project is very different and it's important to respond to that," says Jagger, while Mark Davidson, Head of Design at yoo, agrees, "We are not here to export European design around the world. We do a lot of research on the local context and weave that back into the project; we know how to deliver unique spaces."
It's an approach that seems to be paying off: their first project, the Jade apartment building in New York's Flatiron District received a lot of attention for the free-standing "pods" Jagger designed to maximise space. These centralised units contained the kitchen, bathroom and closet, all discreetly hidden behind shiny, lacquered doors. "If you have the luxury of big spaces, it's great, but that may not always be possible in big cities…what matters is the materials, fittings, the finish," Jagger says.
Following on from this success, Jagger collaborated with Yoo on residential projects in the Costwolds in the UK, Marrakech in Morrocco, and the Lodha Fiorenza in Mumbai, India, which is due to be completed in 2013. Of this most recent project, Jagger says, "It's all about luxury. India has a very luxurious palette, so we've tried using some strong lights, lots of colour (red and gold, black and white) it's the kind of stuff you can really indulge in, doing up an Indian apartment."
The philosophy that forms that basis of Jade Jagger for yoo is one that we would all be well advised to take notice of: every interior design project is unique so be wary of forcing a style onto your home if it doesn't fit the context.
Images:  
1. A relaxing outside courtyard in the Baglioni Residences in Marrakech.  
2. Bright colours and interesting shapes fuse together in the stunning Lodha Fiorenza home. 
3. A beautiful retreat situated in the hustle and bustle of Mumbai.
4. The multi-talented Jade Jagger with the signature dining suite from her Lodha Fiorenza creation.
 3.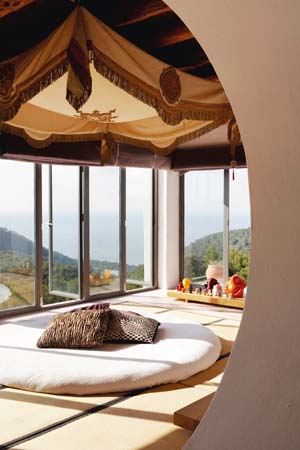 4.