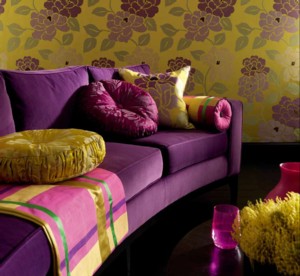 What is your favourite collection and why?
Our Yardware range is my favourite. In this age of resort-style outdoor living, the Yardware range covers everything you could possibly need. Whether your home style is Californian Bungalow, Federation, ultra modern, on acreage, a terrace or a compact apartment, you'll be sure to find that Yardware can cater for any style. From a soothingly sounding water feature to drown out the noise of city hustle and bustle or to add some relaxing noise to a quiet property, you'll be sure to find that great piece to suit your needs. Yardware provides it all in style, and can set your home apart from the rest.
How did the family become involved in the industry?
The Design Establishment (TDE) was conceived after my wife's father and uncle had sold their very popular furniture company which they had also created and built up. With an eye for style, and the vision to design and create amazing furniture, the company had been a true success. After more than 30 years in the business, they decided to take a back seat, making way for the next generation to take over the reins, although our leading star in the business is my wife's grandmother, who still comes to work two days a week at the ripe young age of 92. She has been our receptionist for more than 40 years and is an inspiration to our entire team. You could say that design and furniture is certainly in the family's blood. Yardware, on the other hand, started in 1998 to fill a niche in the market for long-lasting outdoor furniture alternatives to timber, which requires a lot of maintenance, or plastic tables and chairs, which are not so pleasing to the eye. The Yardware range was created to inject some serious style into what had previously been a forgotten part of home design and over the years, with the popularity growth of outdoor living lifestyles, it has flourished.
Contemporary or classic — what do you prefer when it comes to furniture?
You can't really beat a good old classic — although I am torn as I do like the sleek lines of a contemporary piece as well. I do try, wherever possible, to blend a bit of classic with the "new" contemporary pieces.
What are the ground rules when buying furniture for the home?
In years gone by I would have said definitely style first and foremost, however in the past few years, with the addition of the next generation, priorities change. Now I have to say functionality followed closely by style and durability. While our hearts will forever be devoted to a home being stylish, we now understand that this does need to be a bit relaxed and flexible with our little ones. We love our home to feel like a home and not a sterile space.
What's something that every home needs?
Every home needs a dining table. It's where the whole family can sit and enjoy meals together. What design styles are your favourite? Being surrounded by furniture every day, and with the vast range that TDE has, it is very hard to choose just one. I suppose if I had to choose, it would probably have to be a happy medium of "kids minimalist" — yes, I have a young family! Where everything has its place, and is uncluttered so it is easy to relax and enjoy family time together.
A WEALTH OF EXPERIENCE
DeSede origami side tables. Rolf Benz Cosmo Sofa. Commercial and brand manager of WA-based Ultimo Interiors, Andrew Thornton Hick talks interiors and the three things to look for: quality, style and finish
What are three things people can do to get their home ready for the warmer months?
THE BIG CLEAN I am a huge fan of the "spring clean". Before the windows are open and the sea breeze blasts through your home, get those surfaces and objet d'art dusted down and ready for summer.
THE OUTDOOR KITCHEN The garden is the new kitchen and summer means meals outdoors! Finally, after decades of built-in brick barbecue shrines, there are stunning outdoor kitchens to allow us to indulge in those few extra hours of sun every day.
OUTDOOR FURNITURE Track down some high-quality outdoor furniture and get ready for those long summers. Ultimo has now taken on one of Italy's leading outdoor manufacturers with a vast collection including an outdoor canopy bed called the Bird's Nest — reminiscent of the Beijing Olympic Stadium. Spring is the time to look at your outdoor areas and plan for a summer of outdoor entertaining.
Have you noticed any upcoming trends for spring/summer?
TEAL-QUOISE In all shades from teal green to azure blue, warm aqua tones flooded the Milan design stage — from textured accent cushions to fully upholstered sofas and beds, high-gloss lacquer finishes to vibrant floor rugs. This season's colours are moving away from the purples, mauves and lilac tones so prevalent in 2009. Petrol blues and muddy dark greens fringe this new palette. These tones can easily be introduced in small items as accents, from Ittala tableware to custom cushions.
IMPLIED ORGANIC Synthetic surface finishes implying natural materials from marble laminates to textured timber veneers and digitally printed fabrics are being used to achieve natural warm tones. Some use recycled materials such as woven PET plastic, others use engraved wood grain on lacquered surfaces. Ultimo has locally designed CO2 Design side tables in a wide range of reconstituted veneers.
NATURE'S WONDER Natural is the new black. Raw finishes, matt waxed wood and even solid timbers made a strong return to form with an appreciation of individuality on otherwise mass-produced pieces. This also adds to the longevity of designs as solid timber with oiled finishes or raw finishes can be sanded back and resurfaced in case of any knocks over time. The new ET1400 dining table from Hulsta is stunning in solid natural oak and can be made to your required measurements.
FOLDING If you could bend it, it was so. Pleated chair surrounds, bunching of loose covers and in particular loosely woven leather finishes give a drapery feel and a floating elegance to upholstery pieces, while also warmly redressing classic designs into new guises. Clever origami side tables from DeSede were well resolved and opening/closing bed headboards were popular, as seen in Hulsta's Lilac bed. The stunning new Thriller floor lamp by Andrea Lucatello takes origami to a new level. Keep an eye out for linework and folding-in objects.
SHAPESHIFTING As budget cuts drive creative leaps of faith, manufacturers turned to applying their forte material into non-traditional forms, for example Chesterfield studded leather commonly seen on sofas being used as mirror frames (Pascha mirror by Paolo Cattelan), terracotta floor tiles morphed into dining table tops, and designs inspired by movement or freeze-frames, giving a fractured sense of form (Casper barstool by Paolo Cattelan and Mikado shelving by Reverso).
COLOUR BLOCKING Bold, vibrant tones centred on greens, blues and yellows offset the natural and heavily textured new collections. Hints of gold came through but many primaries juxtaposed to create vibrancy and impact. Offsetting textures was also a dominant trend, layering finishes to create depth and interest. See the finish combinations on the Cosmo sofa, where leather and fabric sections are interspersed.
What should people consider when making decisions about all the elements that make up a home's interior?
Ask yourself what makes them comfortable. Question which designs make the most of a space and add to the atmosphere of a room. Consider the longevity of what you're buying. So often we only consider the value in a design when it comes time to throw it out. Taking the time to consider what you really want and expect from your furniture before you purchase something will always lead you to spend less and enjoy more in the long term. When it comes to your home, everything's an investment. Remember, you can't put a price on a good night's sleep so mattresses and slatted bases are one of the most important purchases you can make. Likewise, there's beauty in a dining chair that you're happy to stay in all night when you're entertaining. How furniture transitions from day to night and in every season is very important when choosing fabrics and finishes.