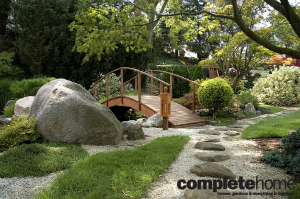 Experience the difference a quality ride-on mower offers
Stiga, although an uncommon name in Australia, is well-known across Europe for producing the finest quality mowing equipment. This Swedish company has been in existence since 1934, initially producing table tennis equipment. It started manufacturing lawn mowing equipment in 1958 with the production of rotary mowers. Since then the company's main challenge has been to adapt its products to respond to increasing environmental concerns.
With its distinct yellow colour and defining style this mower is hard to miss, yet Stiga products are designed to blend into the surrounding environment by being low-noise and low-impact. The newest innovation — fitted to three models in the Stiga range — is All-Wheel Drive. This not only enables the machines to negotiate the most adverse terrain, the design is so gentle on your lawn it won't leave a mark, even on soft soil.
In addition, the Park Series mowers come standard with Stiga's unique Centre Articulating Steering System, which ensures manoeuvrability unmatched by any conventional ride-on mower. The Combi mowing deck, also fitted standard, can be changed from mulching to rear discharge without the use of tools and leaves your lawn with a neat finish to make even the fussiest gardener proud.
Stiga makes every effort to give you the most positive mowing experience possible. From the comfy seat to the placement of controls, you won't find better. Stiga mowers appeal to those who are looking for something different and a little more functional to park in the shed rather than a standard ride-on.
Ask your local dealer about the range of attachments available to make gardening easier. To see the full range of Stiga equipment, visit the Allpower Industries website.
ALLPOWER INDUSTRIES
Tel: (03) 9890 3344
Website: www.allpower.com.au