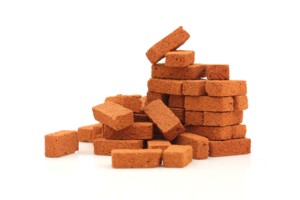 Brick and concrete colour, cleaning and repair

There is nothing more frustrating than discovering, during a home renovation or extension, that the bricks you need for the job are no longer available. Over the last hundred years or so, many brick plants have closed, bringing to an end some particular brick lines. Others lines become discontinued or are just not the same. What can you do? Call the experts!
Nawkaw Australia has pioneered a masonry staining technology that can be applied to various substrates, including precast concrete, clay bricks and sandstone. The penetrating stain is absorbed directly into the building material. This process does not involve painting or rendering and requires little or no maintenance. It is ideal for efficiently colouring precast concrete, restoring brick facades and renovation projects utilising block, stone, bricks and concrete.
Nawkaw products are used to:
• Correct the appearance of faulty or mismated brickwork or masonry
• Match new brickwork in additions/extensions in commercial buildings and domestic residences
• Restore, repair or add to heritage brickwork
Nawkaw can advise on the best brick to choose for their professional re-colouring process. The Nawkaw team will re-colour the new bricks, penetrating the surface of each brick to match the existing brick.
Nawkaw can even give the bricks a weathered look so that you would never know they are new bricks re-coloured. It is a permanent finish that is UV resistant and there is an unlimited colour selection to choose from.
In addition to matching colours of old to new masonry, Nawkaw offers two other services: Decorative or makeover applications that Nawkaw can undertake for you on your home; and damage repair and graffiti rectifications.
FOR MORE INFORMATION
Nawkaw
Tel: 02 9769 0600
Website: www.nawkaw.com.au.