Create a timeless look in any area.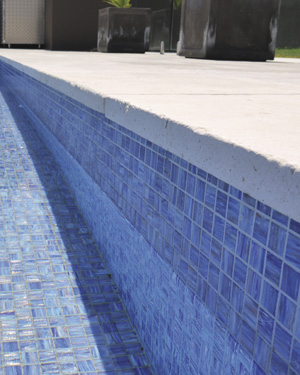 Formerly Jolly Rogers paving and stone, JR Stone & Paving is a one-stop destination for all your paving and landscaping needs. With the exciting addition of an in-store design service to its premium product range, clients can now be provided with a complete project package.
Design consultation and drafting can be a great starting point for people interested in creating an inspiring landscape renovation. Those who already have a design concept or are looking to enhance their existing areas will find they are spoilt for choice with the range and quality of products on offer at JR Stone & Paving.
JR Stone & Paving has supplied premium-quality, handmade stone products for more than 19 years. The design service offered in-house through the talented "Intrigue Living Designs" team has been at the cutting edge of the design scene for nine years.
Its products can be supplied Australia-wide, as well as in New Zealand and Asia. Its quartz-made stone product has a low slip rating, is salt-safe and has twice the required breaking load specified under Australian standards, making it the perfect solution for your pool surrounds.
The featured product is Tumbled Travertine. It has a natural colour variation and an aged patina. Its ability to create a natural, timeless look through its authentic aged appearance, while maintaining a high degree of dimensional accuracy, makes it a special quality product.