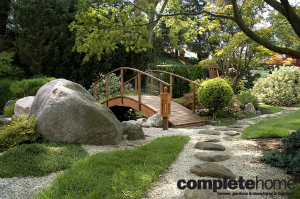 Now is the time to consider your summer shade needs
In celebration of the advent of spring — and in preparation for the long hot summer days ahead — Absolutely Covered has extended its already comprehensive range of quality shade solutions.
Suitable for residential and commercial customers alike, the Tecnic is a retractable roofing system that provides a permanent form of shade protection. The system is comprised of a timber or metal-framed pergola into which the PVC roofing system retracts. It is both sturdy and stylish and is designed to provide complete flexibility for rooftops, terraces or courtyards, in fact, any outdoor dining or entertaining area.
With the Tecnic you can sit in full sun for part of the day and then adjust the roofing system to provide protection when you're ready for some respite. Not only does the system provide protection from the sun, it will keep the wind and rain at bay, too — all at the touch of a button. Or, if you prefer, the system can be operated manually.
According to Absolutely Covered, the Tecnic is the strongest and most durable roofing system available, with a wind rating of 90kl/h. In addition, it provides up to 100 square metres of coverage from one continuous membrane.
Representing the best in European design, the Tecnic is assembled in Australia. The result is a system that enables the creation of flexible outdoor entertainment areas that can enjoyed no matter what the season. To create a fully enclosed outdoor area that can be heated in the cooler winter months, for example, just add clear blinds, guttering and lighting.
Absolutely Covered offers a wide array of shade products ranging from awnings, blinds and umbrellas to shade sail structures made from fabric or membranes. Whichever solution you choose, you can be assured that the team at Absolutely Covered is fully focused on providing you with the right shade-based solution for your specific needs.
If you would like to arrange an obligation-free quote to determine the best shade solution for your backyard, give them a call today. Or you can browse the website for more information.
ABSOLUTELY COVERED
Tel: 1800 151 500
Email: info@absolutelycovered.com.au
Website: www.absolutelycovered.com.au