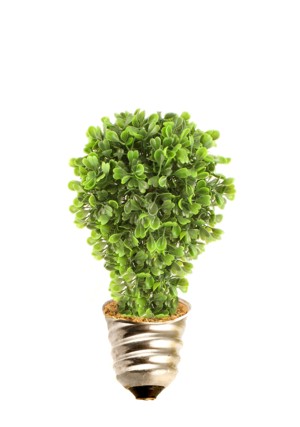 John Gertsakis, Product Ecology Pty Ltd
Please explain the concept of EcoDesign and eco-friendly designing?
EcoDesign or 'Design for Environment' is about developing products in a way that reduces their environmental impacts without compromising the product's function or primary purpose. The aim is to design products that are functional, cost effective, desirable and have no harmful side-effects on the environment or human health. EcoDesign provides a unique opportunity to 'lock-in' positive features such as energy and water efficiency, recycled content and durability, while also being able to 'lock out' negative characteristics such as toxic and hazardous substances, unnecessary consumables and features that lead to premature obsolescence. EcoDesign is very much about prevention rather than cure and dealing with environmental objectives at the start of the product development process. It's estimated that 70 percent of a product's environmental impact is determined at the design stage. Product designers are in a key position to influence and reduce these impacts while also creating affirmative and useful products that have value in the home or workplace.
What are some of the companies and products we should look for if we are interested in choosing eco-friendly products?
There's no shortage of choice when it comes to finding water-conserving toilet cisterns, showerheads, tapware and garden irrigation systems. Sites such as www.savewater.com.au can be very useful for consumers doing their research. Several whitegoods manufacturers are making significant progress on water and energy efficiency, and given the Australian environmental context, always aim for energy- and water-efficient appliances. Some straightforward research via government websites and the Australian Consumers' Association website (CHOICE magazine), can help identify those appliances with higher levels of energy and water-related environmental performance.
Finally, we're starting to see manufacturers of electronic and IT equipment develop more benign and recyclable products. Computer manufacturers such as HP and Dell are already offering take-back and recycling programs in Australia. Consumer electronics companies such as Philips, Sony and Panasonic are also creating their products with fewer hazardous substances and making their end-of-life disassembly more straightforward and realistic.
For a comprehensive range of environmentally preferable building products, have a look at www.ecospecifier.org, an Australian-based information resource with specific information about products and suppliers.
What are some of the products and materials we should avoid if we are interested in choosing eco-friendly products?
In general it's important to always avoid products that consume water and energy inefficiently. Similarly, think about the inputs or consumables that products might depend on, such as disposable batteries, ink dispensing components and other inputs that might worsen a product's environmental impact. Look for products and companies that aim to address these sorts of environmental issues through improved product design, comprehensive consumer information as well as take-back and recycling services.
Personally, I avoid products that are likely to have a short lifespan or break down prematurely. Some of this is about common sense and acquiring goods that are well made, can be repaired and maintained, and don't depend on expensive or environmentally problematic consumables.