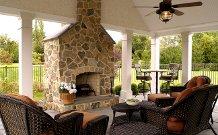 Garden Feast
Melissa King
Published by ABC Books, rrp $49.95
As interest in living sustainably steadily grows, so too does our interest in the kitchen garden. From the garden to the plate was a concept our grandparents embraced, and now a new generation is switching on to the pleasures of growing and eating your own fruit and veg. This is a book for those who are prepared to get a little hands-on, both in the garden and the kitchen. There is advice on soil type, planting, irrigation and harvesting. Then there are the recipes, more than 40 of them. There are also instructions on bottling and preserving your home-grown produce and some handy information on nutritional benefits.
Pots in the Garden: Expert Design and Planting
Ray Rogers
Timber Press, rrp $49.95
No longer a technique just for apartment dwellers or novice gardeners, the use of ornamental containers on decks, patios, terraces, and in the garden itself can save you time as well as space. The author takes you on an engaging exploration into basic design principles, which includes how to create focal points, use water, exploit the potential of empty containers, and more. Stunning photos provide guidance and inspiration, as well as visually explaining each principle. Ideal for people with small outdoor spaces of every kind, even experienced gardeners will find inspiration and instruction in this comprehensive book.
Designing With Succulents
Debra Lee Baldwin
Timber Press, rrp $49.95
Succulent plants offer myriad garden design possibilities. They often require little upkeep, once established, and can give a garden a lush look all year round. Featuring the work of more than 50 professional garden designers and creative homeowners, this complete design compendium is as practical as it is inspirational. Impressively illustrated with more than 300 photos, the book gives design and cultivation basics for paths, borders, slopes, and containers. Beginners will find the hundreds of succulent plant recommendations and descriptions of 90 easy-to-care-for, drought-tolerant companion plants extremely useful.
Country Living: Cottage Gardens
Toby Musgrave
Published by Hearst Books
Distributed by Capricorn Link, rrp $49.95
Cottage gardening actually encompasses a much wider range of approaches than many people realise. Almost any gardener will find the answer to his or her dreams in this book, whether it's a sweetly scented romantic garden, complete with a gentle fountain and secluded bower, or one that's formal with tightly clipped yews and precise plantings. In Cottage Gardens, the author presents eight designs, each focusing on particular themes and climates. For every design there is a detailed plan and plant list, which can be re-created or adapted wit ease to suit individual needs.
Waterwise Gardening
Published by ABC DVD, rrp $29.95
If you're looking for some handy tips on drought-proofing a garden or selecting plants that will require little water yet still look fabulous, this Gardening Australia DVD offers a plethora of useful advice for the new garden, or existing gardens requiring a water-wise makeover. The DVD (which has a run time of 92 minutes) takes you on a tour of some of Australia's most beautiful and inspirational water-wise gardens, in the process showing you the kind of simple changes you can make to ensure your garden will thrive despite ongoing water restrictions. From water-saving techniques and water-efficient irrigation systems to drought-tolerant plants, Waterwise Gardening covers it all.
Australian Succulent Plants
Attila Kapitany
Published by Kapitany Concepts, rrp $79.95
When people speak of succulents, they often overlook the diversity and beauty of Australian flora. We have more than 20,000 native species and at least 400 of these are considered to have a significant degree of succulence. In this, the latest book from Attila Kapitany, around 100 species, drawn from 40 genera, are described and/or illustrated — and this includes some of Australia's most under-appreciated, yet interesting, native plants. Many of the plants described are drought or dry tolerant. The book also offers information on traditional and modern foods, availability, cultivation and conservation, among other things.