The original and best features of a Victorian home in inner-city Sydney have been reintroduced, bringing it back to life.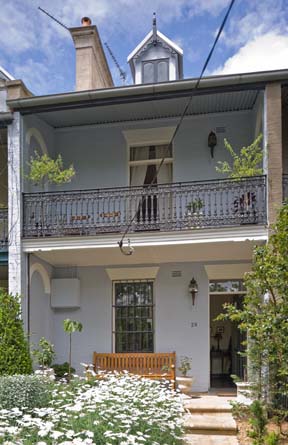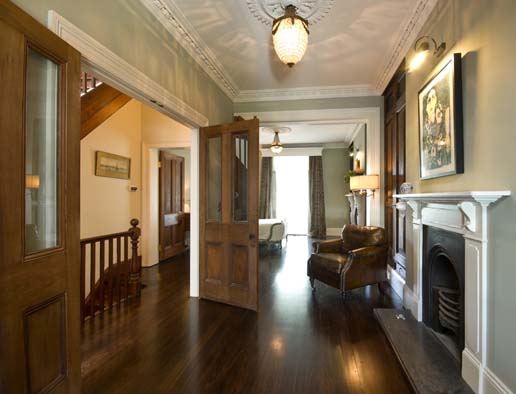 This typical Victorian house had many renovations in the past, which sadly stripped out all the lovely original features. With the help of Sydney based Vienna Design, the owner wished to bring a touch of England back into the home, while remaining as close as possible to the original Victorian era. London's beautiful museums and palaces inspired the work.
"We were asked to create a beautiful home that will remain intact as time goes by," says architect Maddalena Vienna of Vienna Design. "We had to restore everything original and replace the fake additions done in the past."
Set over three levels, the terrace house is a heritage item, therefore, every detail was important and needed to be signed off by council. Inside, walls were removed to enlarge the rooms and create new openings with old doors; original arches and cornices were reinstated and joinery was created in every room to look as though it had sat there for a century.
"We also restored the fireplaces which are now working well," says Maddalena. "And old shutters from Argentina help to keep the internal space cool in summer and warm in winter."
The kitchen, with its elegant Emperor marble benchtop and splashback and Shaws Classic Butler sink, was also repositioned; a dome was created in the bathroom and skylights with beautiful original glass were added. "The bathroom is amazing but I love every room because it has a special atmosphere," says Maddalena.
"The job was a challenge from the start because of the difficulty of finding craftspeople who can successfully restore old timber joinery, fit hardware and in general do work that is not commercially viable because of the time and cost involved in the execution," says Maddalena. "The overall building work was not excessive, but what made the project very expensive was all the rest; the interiors and the finishes." Also, trying to work quickly to finish within the tight timeframe was quite a task.
This Victorian success story now sits proudly as a reminder of just what can be done with a beautiful old home to restore it to its former glory. "This renovation project is special because of its respect for the past and appreciation of old times," says Maddalena.
Vienna Design Pty Ltd,
Sydney Office: Suite 602 Level 637 Bligh Street, Sydney NSW 2000
02 9233 4566

Newcastle Office: 22 Reflection Drive One Mile NSW 2316 
02 4981 9826
studio@viennadesign.com.au