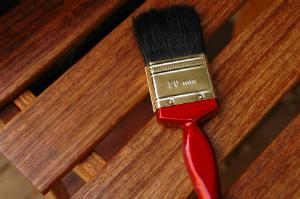 Heritage house takes on contemporary glamour
Designed and owned by David Pillinger from Seaside Design, this lovingly restored heritage fisherman's shack was originally built in 1900. Built to the side of the house, as part of the extension, is a new section of the house, where an asbestos boatshed was once used to store nets and a fishing boat.
Speaking with Pillinger, he describes some of the challenges of this project: "The site was difficult, being that it was derelict and the local planning scheme had moved on from what was permitted in circa 1900 from Fremantle's first housing scheme to the current third scheme that was accepted in 2007.
"What we wanted to achieve on the site was both to stay in keeping with the original planning scheme in Fremantle, as well as creating a multi-generational property. We now have the ability to have guests adjacent to the main house and later on have our children move there without being too far out of reach, should we need to keep an eye on them.
"The main structural work completed included adding the second storey to the rear of the house. These original beachfront blocks are deep and narrow, so it was important to introduce light into the core of the house as a feature. Through the creation of the light well in the centre of the house, we were able to create a warm sun-filled hub space and also provide a second outdoor area that opens out from the kitchen.
"Liv George was the Interior Designer on this project. The design and the look of the property was set to be in keeping with the location — beach style. The two different wings of the property are both very different from each other.
"The open plan cafe-style living and entertaining area at the front of the house has a fantastic view of the boats and Fremantle Sailing Club, and is my favourite part of the renovated space. We really enjoy sitting there with the kids as the sun goes down in the afternoon.
"One of the more unusual challenges we had to overcome for this project was due to Fremantle being a heritage area, where there are building requirements that affect all new and renovated buildings in the shire. There is always a way to solve a problem without having to compromise on design or style, even if the local shire doesn't first understand.
"I believe this renovation is special because we were able to create a new and unique design that seamlessly connected the old with the new. It is important to embrace the heritage of the area and hopefully create buildings that will remain in the landscape for many years to come. People who walk into our home can't believe the transformation. I think that the combination of natural and existing features makes the space feel like a home."

Project Particulars
The project was designed and built by:
Seaside Design
ADDRESS: 231 South Terrace, South Fremantle, WA, 6162
LICENCE NUMBER: BRB #12511
PHONE: (08) 9430 9430
EMAIL: seaside@propertygallery.com.au
WEBSITE: www.seasidedesign.com.au [this website didn't work when i tried it]
Richard Longley assisted in the architectural drawings
FLOORING: Jarrah floorboards
WALLS: Designer white
AIR-CONDITIONING: Winton