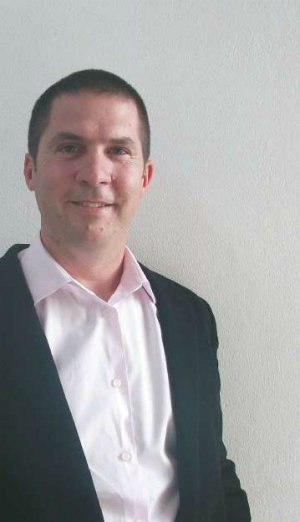 As strange as it may sound, The Modern Furniture Store was born partly out of frustration. With such well-earned appreciation for Scandinavian design throughout the world, these objects of great design soon came to be valued as rare and collectible, rather than the functional everyday furniture pieces their makers intended.
The furniture collection ranges from timeless mid-century through to more contemporary expressions of Scandinavian design. Founder of The Modern, Michael Josephson, has been involved in a mixture of related industries but has always retained an underlying interest and keen eye for design and aesthetics. Having started out in commercial law, he soon became involved in a variety of career paths including finance and fashion. Despite having a mind for business, Michael discovered he had a real interest and skill in design. His discovery stemmed from his involvement in the refurbishment of old commercial buildings.
One of these buildings is now home to The Modern Furniture Store located on the corner of James and Arthur Street in Brisbane's Fortitude Valley. Whether you are fitting out your first abode, seeking to furnish the family home, or simply looking to de-clutter and enliven your living space, The Modern supplies to an array of needs. Having worked with many well-respected interior architects, designers and project managers on larger commercial projects, The Modern is positioned to respond quickly to deadlines with a direct line into the factory and an efficient shipping program. Michael has recognised that the way households live has changed greatly over time. In past decades many homes had family areas where everyday activities were undertaken, with formal rooms being kept out of bounds except for more special occasions. "Today's households like to entertain in a much less formal way, so having pieces that are robust and practical for everyday use, yet elegant and integral in design have become very appealing," he reflects.
Whilst clean and efficient forms will always remain attractive, a warmth and natural element to furniture is something he strongly believes in. In addition to its core Scandinavian furniture range, the store also sources many natural furniture products from Argentina which sit harmoniously amongst their Scandinavian cousins. Quality is a strong mantra. "We plan to stay true to the aesthetics and quality of the Scandinavian Design, and the 'arts and crafts' ethos, with the goal of bringing joy and happiness into your home through our products," adds Michael.
MICHAEL JOSEPHSON's favourites …
Favourite part of the job?
I get great satisfaction from meeting and speaking with the myriad interesting people who visit and work in the business. Also, the opportunity to trade in, and be around, beautifully designed and practical pieces is a pleasant livelihood.
Favourite memory?
Having the international trade representative from Marimekko, Finland, visit the store and offer to partner with The Modern as its Brisbane representative was a true highlight. Marimekko is a legend in the arts and crafts 'scene' of Scandinavia.
Favourite style of furniture?
The mid-century modern movement is naturally a favourite, along with all well-crafted and designed furniture pieces where simplicity and natural forms resonate. Something about the combination of wood, leather and steel produced with one eye to form, the other to function, is also very satisfying.