The dos and don'ts of summer wines.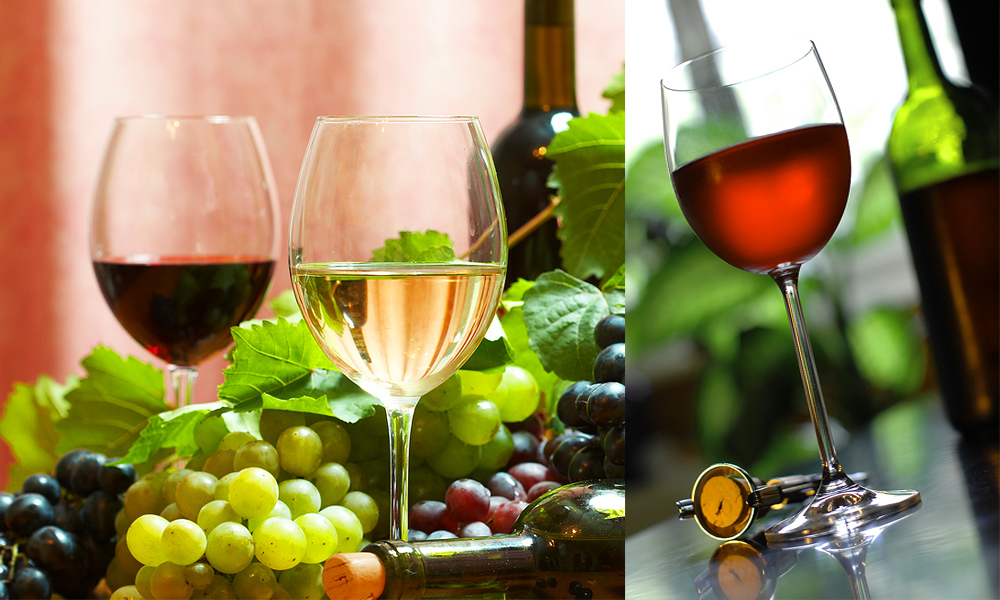 By Ben Canaider
In a strange sign of the times, summer drinking nowadays is very topsy-turvy. Whereas we once stuck to icy cold cans of life-giving lager from about Cup Day to Easter, many of us are now more likely to turn to wine. The boutique and imported beer revolution has seen a massive uptake in ales and — how should one put it — some very chewy, heavy, contemplative brews. Wine, on the other hand, is experiencing a revolution towards lighter-bodied flavours and textures.
One of Australia's more forwardthinking winemakers, Peter Logan, from Logan Wines in the very exciting wine region of Orange, put this all too succinctly just the other day. "I do believe that slowly but surely the Australian palate is changing to embrace light- to medium-bodied wines and I am a fierce supporter of this style of winemaking and wine," Logan commented. "Lighter-bodied wines leave you wanting more — they're intriguing. The first sip may not bowl you over, but the wines open up gently in the glass and this process adds to their allure. They often prove themselves irresistible, beguiling on their own and with food." Hear, hear.
Wines that are concentrates, full of sticky, jammy fruit flavours and far too much alcohol-by-volume still exist, of course, but more wines are now crowding liquor store shelves and fridge space that do what wine is supposed to do: be a refreshing beverage. Summer in Australia calls out for such wine as no other country or climate does. And that's why this summer I'm encouraging anyone who will listen to move to lighter-bodied wines, both white, rose and red. In doing so you help lead the consumer revolution towards a more accommodating style of table wine, and you also enjoy the health and cultural benefits associated with it.
Don't get me wrong — I'll still enjoy a cold stubby or two after a day spent re-working the paint scheme in the upstairs parents' retreat, but I'll be drinking wine when entertaining the family, guests or myself.
Summer wine drinking dos and don'ts.
DO drink lighter (by nature) white varieties such as semillon and riesling. They come with an ethereal body and texture, with lots of refreshing acidity and often lower alcohol levels of about 12 per cent.
DON'T leave any wine sitting in direct sun, or "UV" as climate scientists now insist on it being called. Sunlight kills the bubbles in sparkling wine; it heats up and dulls the fresh fruit flavour of white; and it makes rose and red wine taste metallic and alcoholic.
DO keep plenty of large chunky ice cubes on hand. Despite various awareness campaigns, there are still too many Australians refusing to properly rehydrate during the summer months. Slip an ice cube or two into whatever wine you are drinking. You lower the alcoholby- volume measure; you drink more water; and you keep the drink cool. My only other advice about ice in wine is to use ice cubes made from your sink's dinky tap filter. Heavily chlorinated tap water can infuse that chlorinated smell and flavour into wine via ice cubes.
DON'T even consider for one second using posh stemware when entertaining outdoors in summer. Expensive wine glasses on long stems do only three things when used at this time of year: they get put on the ground, they fall over, and they break. Oh, and then someone's three year old steps on the glass shards. Stemless wine glasses — or a water glass equivalent that copies a wine glass's rounded or tulip-shaped bowl effect — are better. Some people complain that stemless glasses transfer heat from one's hand to the glass and then to the wine too quickly, but when you look at the way most people hold a wine glass as they stand gossiping around the water feature on a February evening, they are generally grasping the glass by the bowl, and not daintily by the stem …
DO go long on rosé over summer, but stick to the more pale, bronze-coloured examples. These rosé wines tend to be more savoury. The hot-pants pink examples that can look so enticing in the grog shop fridge tend to be more fruitytooty and sweet.
DON'T serve old red wine over the summer period — particularly outside, particularly when it is hot or humid, and particularly, well, particularly at all. Bottle-aged red wines want winter and dinners inside with people properly dressed. Summer's heat and summer's foodstuffs tend to dislike the company of cabernet sauvignon, too. Leave those shots in the locker until May, at least.
Some stemless brands to consider:
• Riedel "O" series. All the class and finish of Riedel (the world's best wine glasses) but sans stem. Twopacks are $45; four-packs often discounted to $65.
• Plumm White+. Plumm stemware is a recent Australian addition to the pantheon of wine glasses. They aim to rival Riedel, and up to a point they do. This White+ glass is not only stemless, it is also made from polycarbonate so it will not shatter. Plumm makes a range of outdoor glasses from this material that might very well solve your al fresco Recreational Health & Safety compliance needs. $52 per four-pack.
GoVino. A similar polycarbonate shatter-proof stemless wine glass to Plumm's, but cheaper. It's even got a dimpled side so you can hold the glass more securely. Made for commercial use, but available at http://www.likeablehabits.com. au/shop-online/govino . $19.99 per four-pack.
DETAILS:
Ben Canaider is a mono-award winning drinks writer and lifestyle commentator.
Website: www.bencanaider.com