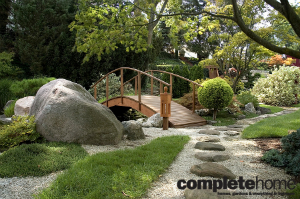 A functional space in which to swim or soak up the sun's rays
The custom-sawn bluestone water feature is the undeniable focal point of the poolscape, adding a striking yet understated visual element to a design characterised by clean lines. 
Continuing the natural stone motif, sawn bluestone was again used for the poolside paving and coping. This lends a look of cohesion to the project and contributes to the relaxed ambience of the outside entertaining area.
Complementing the stone paving, the reinforced concrete pool has been completely clad with ceramic mosaic tiles in a sophisticated dark blue.  
Behind the scenes it was vital the pool operate efficiently and be easy to maintain. To ensure ease of upkeep, Aloha Pools included a sand filter for filtration and a salt chlorinator for sanitisation. To reduce maintenance time to a minimum, there is a fully automated in-floor cleaning system and, to bring the water to a comfortable temperature as needed, there is solar heating.
Out of the water, the timber deck has been designed to appear as if suspended over the pool, giving the illusion of a floating sundeck. Functionality is provided through the use of different levels with the covered back patio an ideal spot for casual dining and the timber decking a sunbather's retreat.