By Mark Story
No longer regarded as a stepping-stone to buying a house, apartment ownership in Australia is continuing to mirror US and European migration from suburban blocks to the excitement of inner-city living.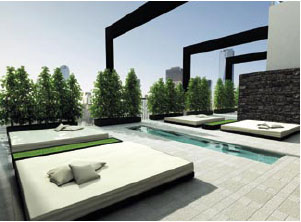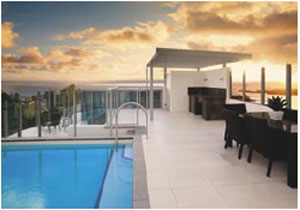 The appetite for residential, high-rise luxury living within iconic multilevel developments (and the lifestyle it affords) continues to attract a growing number of Australians. As the fastest-growing dwelling across the country, inner-city apartment numbers within Sydney, Melbourne and Brisbane (which represent around 80 per cent of high-density apartments developed in Australia annually) now exceed 115,000 (see below). 
A decision by the 'better-heeled brigade' to push out their buying-cycle horizon has arguably impacted short-term demand at the premium end of the apartment market. However, this has been more than offset further down the chain, where all-important location continues to attract buyers at cheaper price-points. 
While the affordability of inner-city living is driving the apartment market at lower price-points, Greville Pabst, CEO of WBP Property Group, says near-record low interest rates and upwardly moving yields have also reignited the appetite for apartment investments. "In the last 18 months, the differential between rent and interest rates has gone from around four per cent to one per cent or lower," says Pabst "And based on a standard variable rate of 5.5 per cent, the opportunity to 'positively gear' is driving many investors back into apartments." 
Transitioning to boutique:
At the other end of the spectrum, the difficulty getting the quantum of buyers necessary to get mega-tower projects off the ground has seen large-scale apartment developers like Sunland Group, Lend Lease and Niecon rethink their future strategy. Unsurprisingly, this big end of town is taking its cue from a growing plethora of smaller counterparts by repositioning away from residential multi-storey high-rises into more boutique-type developments. 
The accent is now on longevity (of occupancy) and creating residential precincts equipped with their own amenities. Notable examples include iconic landmarks in Melbourne, such as the Docklands and Victoria Harbour, and Jacksons Landing in Sydney. 
As a case in point, Sahba Abedian, managing director with Sunland Group, plans to steer clear of replicating its Surfers Paradise landmark sky-towers Q1 and Circle on Cavill (or Balencea and Yve in Melbourne) in favour of considerably smaller developments in the 80 to 120 apartment range. And while South East Queensland remains a primary target, Sunland has future developments in Melbourne well within its sights. In an attempt to move with the market, Sunland has also turned its attentions to residential projects like its townhouse development, The Parc at Tugen, on the southern end of the Gold Coast. 
Sustained buying momentum:
The doubling of the first home owners grant has arguably ignited the lower end of the apartment market, with the bulk of sales in the $350,000 to $550,000 range. But according to Adam Sparks, NSW manager with Fraser Property, this activity has also helped sustain buying momentum further up the chain. He's witnessed the busiest month ever during March and April for Trio, Fraser's middle-end apartments at Camperdown in Sydney, due for completion in July 2009. 
Further across town, Fraser's landmark tower Lumière in the Sydney CBD continues to experience strong sales, with all its one-bedroom suites completely sold. And despite the economic downturn, Sparks estimates that apartment prices within Lumière are still up around 15 per cent since they first started selling off the plan four years ago. 
But what's arguably keeping sales buoyant, adds Sparks, is continued demand from offshore buyers, notably from Russia, China and New Caledonia. Having been granted Foreign Investment Board (FIRB) approval, Fraser is entitled to sell half the apartments within Lumière to foreign nationals. Other developments within the firm's stable have been granted FIRB approval to do the same. 
Meanwhile Des Surleff, sales and marketing manager with Vivas Lend Lease, is continuing to witness strong interest for its multi-site development at Jacksons Landing, Pyrmont in Sydney, where its Stonecutters Tower (107 apartments over 19 levels) is currently nearing completion. And while its 47 waterfront apartment development, Evolve, is now complete, its 20-level Sugar Dock development, comprising 132 apartments, is due for completion within 20 months.
Luxury lifestyle drivers:
Despite a downturn in Gold Coast sales, Con Nikiforides, CEO of Niecon Developments, says underlying population growth and the continued demand from 'ocean sky-changers' means there's still myriad buyers in the luxury apartment market. He has witnessed continued sales at both of his major developments, The Oracle in the centre of Broad Beach and Nirvana by The Sea at Kirra on the southern end of the coast. 
He says Australia's penchant for luxury lifestyles and the new generation of apartment-style developments coming on-stream will continue to attract buyers in 2009, especially baby-boomers downsizing from larger mansions into 'sky-style' dwellings. "Gold Coast urban beach and waterfront apartment living has held out against other sectors and is continuing to do so in 2009," says Nikiforides. "Many more affluent people want to simplify their lives but not relinquish any of the creature comforts that their larger home provided." 
More for less:
The premium-end aside, Sam Nathan, associate director of property consultancy Charter Keck Cramer, says apartment developers are increasingly mindful of the broader implications of the current financial climate. The net effect, adds Nathan, is they're building smaller developments within prime locations, using efficient design configurations. Not unlike the mid-range car market, he says apartment buyers are now getting increasingly more bang for their buck. 
He's witnessing the notable inclusion of fittings and features within lower priced apartments that were once the preserve of the mid- to premium-end product. These include: gas fireplaces, higher quality kitchen finishes (like flick-mixer taps and quality kitchen benchtops), European appliances and designer-quality fixtures and fittings. 
As a result, he says developers at the premium end have been forced to push the design/service envelope out even further and customisation is now more of a differentiator than ever. The more 'boutique' the building, says Nathan, the more exclusive it becomes. 
Redefining exclusivity: 
According to RP Data, the key characteristics underpinning luxury apartments in Australia include water frontage or water views, park frontage or park views, large internal areas and large, usable balcony areas, accommodation upwards of three bedrooms and close proximity to a CBD. 
There are no better examples of prestige apartments than Sydney's Woolloomooloo Finger Wharf and Point Piper's Sienna developments, or those in Potts Point and Milsons Point — where entry-level apartments might start at the mid-$2 million level. 
But Nathan is witnessing premium-end buyers (especially baby-boomers) demonstrating a rearguard shift away from 'mega-developments' comprising 350-plus apartments, and greater acceptance of developments in the 20 to 75 apartment range. "Owner occupiers have displayed reluctance to commit to buildings characterised by a broad socio-economic spread," says Nathan. "They want exclusive, boutique developments — it's all about 'like being with like'." 
While location, views to 'seas and trees', and architectural superiority will remain dominant drivers, interior designer Daniella Casamento expects luxury hotels to continue influencing the next generation of premium apartments. "The 'hotel appeal' is especially noticeable within bathroom vanities and the horizontal lined panels within European-style kitchens," says Casamento. "In addition to stone benchtops, we're also witnessing better quality flooring and a notable preference for tongue and groove or parquetry options." 
Extra personalisation: 
In addition to an ever-widening range of communal facilities, from residents' lounges, sports and leisure facilities and retail precincts, Abedian expects 24-hour concierge desks to become de rigueur within premium-end apartments. One that's already headed in this direction is Salta's redevelopment project at 150 Clarendon Street in East Melbourne. Characterised by views over Fitzroy Gardens to the CBD, the former Mercy Hospital site will offer 24-hour concierge, private cinema, club and conference room and spa facilities, once the 12-level luxury apartment building is completed around mid-2009. 
Equally impressive for their exclusivity, says Luke Woollard, director of Gold Coast-based Lifestyle Properties, are the two Niecon developments, Nirvana by The Sea and Reflection Tower II at Kirra Beach and Coolangatta respectively. Designed by DBI Design (Gold Coast) and Omiros Emanoullides architects (Melbourne), Penthouse 2003 at Reflection Tower II is best described by Woollard as "where Mediterranean meets ultra-modern".
While exotic materials help create a life space of warmth and character within Reflection Tower II, outdoor entertaining has been elevated to another level, with a private rooftop incorporating heated swimming pool, teppan yaki barbecue and bathroom. Separate balconies also extend from the master suite and living area (creating an individually air-conditioned winter balcony).
And given the premium market's growing appetite for exceptional design, Woollard isn't surprised that 64 per cent of the 69 apartments within the Nirvana by The Sea development have already sold prior to its completion (late August 2009). He says the willingness to buy off the plan reflects the strength of the underlying demand for elite product within an overall flat market. "When it comes to luxury apartments, location, security/privacy, ocean views, home automation, large outdoor living spaces and opulent finishes are key criteria," says Woollard.
Added greenness:
What's also taking on added importance at the premium end, says Pabst, is both security and landscaping, with grass increasingly giving way to pebbled or paved areas. He says while buyers in the $3 million plus category demand a higher level of features and amenities, including climate-controlled wine cellars, private pools and heated stone floors, the greenness of buildings is becoming a top-of-mind consideration. 
Interestingly, one of Melbourne's more recent luxury apartment landmarks, Australand's Freshwater Place at Southbank, is one of a growing number of developments to embrace the rooftop garden concept. Literally around the corner is First Delta Group's 40-storey eco-friendly Bank Apartments Tower on City Road, due for completion in 2012.
Designed by architects Urban Design, Bank is being lauded as Victoria's first 6-star energy-efficient residential building. The green features within the Bank Apartments Tower include low-energy lighting, heating and cooling, plus rainwater collection for watering of the development's landscaped terrace.
While rainwater will be used to flush toilets and fill the lap pool, solar panels on the roof will heat water and water-saving taps will be fitted throughout the complex.
Energy-efficiency aside, Pabst points out that apartment buyers are increasingly attracted to natural products like recycled timbers. "People's interest in reducing their carbon footprint is also being reflected in design, lighting and energy, and a lot more thought is going into things like double-glazing to retain heat, solar-powered hot water and the discharge of grey water from bath to garden," he say
'Next-gen' segmentation:
According to Surleff, the cascading of better inclusions within more affordable apartments is partly due to a realisation by developers of the need to design for the requirements of specific end-users; regardless of whether they're investors or owner-occupiers. More than ever, adds Surleff, developers recognise the need to cater for the army of highly discerning Gen-Y and Gen-Xers, who represent a burgeoning slice of the apartment market across Australia. It's understood that around 70 per cent of Melbourne's inner-city apartment dwellers are under age 30, with around three quarters currently renting. 
Surleff says the 'next-gen' trend is especially strong within Melbourne's uniquely segmented inner-city apartment market. Gen-Y and Gen-Xers can choose to live (and potentially work) within a number of well-defined apartment neighbourhoods or lifestyle precincts — including South Yarra, Prahran, Port Melbourne, St Kilda, Elwood and Richmond — that best reflect their lifestyle and demographic profile. "In addition to being more highly specified than 20 years ago, the accent for apartments is on location and affordability, and that's also driving size and versatility of space," says Surleff.
Versatile spaces: 
Interestingly, Nathan says as many one-bedroom (investment grade) apartments get progressively smaller, their window space will become increasingly compromised. But in response to the premium placed on maximising space, he's noticed greater willingness by councils (notably in Melbourne) to grant approval for apartment developments without car parks. 
And while he says apartments in the two/three-bedroom market are typically getting bigger, it's the bedrooms and laundries (and drying rooms) that tend to command more space.
As with houses, open-plan kitchens, where people spend the bulk of their time, remain the focal point of apartment living. And through flexible design, Nathan says modern apartment architecture complements versatile spaces that can be opened up or segregated using sliders or bi-folding doors. "To maximise space, bedrooms are being situated off hallways rather than well into an open space," says Nathan.
Based on Nathan's observations, Richmond, where there's both significant urban renewal and major extension work to older commercial developments, is likely to be Melbourne's leader in inner-city apartments within the next two years. Over the next five years he also expects to see considerably more activity to Melbourne's north, notably around suburbs like Brunswick, Northcote and Thornbury. 
Mixed-use developments:
Within the same vicinity, First Delta Group has already earmarked an innovative mixed-use development at Abbotsford, where it's planning over 300 unique apartments, retail and commercial space. "The key factor within Melbourne's investor-driven apartment market is price-point, and that's being dictated by smaller apartments, specifically designed with communal facilities to complement location," advises Nathan. 
The growing demand for apartments across Australia's capital cities has also brought a new band of lesser-known architects and developers on board to collaborate on projects at a range of price points. This trend has seen First Delta Group collaborate with Melbourne architectural firms Peddle Thorp and Urban Design to develop Franklin Lofts (New York-style apartments over 31 floors in the heart of Melbourne's northern CBD) and mixed-used development, Verve, respectively.
Meanwhile Lilli, another mixed-use development earmarked for Claremont Street, South Yarra, has brought together developer Fridcorp with architects Elenberg Fraser and interior designers Hecker Phelan and Guthrie. Comprising 120 one- and two-bedroom apartments over eight levels and 2000sqm of commercial space, the 15-level tower will be anchored by a pedestrian laneway linking Chapel Street to South Yarra train station.
Fridcorp also teamed up with Hecker Phelan and Guthrie to develop one- and two-bedroom residences, The Ivy. Set against St Kilda Botannical Gardens and bustling Acland Street, Ivy offers unprecedented service and lifestyle management through a virtual personal assistant service that facilitates residents' lifestyles within and outside their home.
Stepping into the role of developer for the first time, construction company Hickory has entered into its first JV with Omni and Headland Property to develop ARK, a $100 million residential development in the heart of Bridge Road, Richmond. Comprising 175 apartments, ARK will offer a range of affordable one-bedders to high-end two-storey townhouses in the $1 million-plus price bracket.
Meanwhile, while it's still on the drawing board, Fraser's next major exciting apartment project is a masterplan development currently being earmarked for Sydney's old Carlton & United Brewery site. Occupying around six hectares of the Sydney city fringe (bordered by Broadway and Abercrombie Streets in Chippendale), the expansive site is expected to incorporate around 235,000sqm of residential, commercial and retail space.
Over the next three to eight years, around 1600 apartments are expected to be built across the entire site. "With Barangaroo in the east and Darling Harbour in the centre, the CUB site will help to book-end Sydney's CBD in spectacular fashion," says Sparkes.
Apartments define our inner cities:
According to an Inner Sydney Apartments study, the country's single largest apartment market has seen its stock of inner-city three-storey-plus dwellings increase by 135 per cent from June 1996 to 47,100 apartments at June 2008; that's an average of 2260 apartments annually. And unlike Melbourne and Brisbane, Sydney also has a broader-reaching middle apartment ring, comprising around 2000 additional dwellings annually. 
By comparison, Melbourne's apartment developments are concentrated considerably closer to the city centre, where there's been an abundance (relative to Sydney) of new sites. Over the past 12 years, Melbourne's number of new apartments in its city centre has quadrupled to around 38,900 in June 2008 — that's an average increase of around 2500 new apartment completions annually. 
Meanwhile, it's the Brisbane market that's seen an exponential jump in apartment stock, having increased 273 per cent on 1995 levels to 29,400 apartments in June 2008, or over 1400 new apartment completions every year. 
Apartment trends:
Greater segmentation by location 

Better quality at lower price points 

One-bedders are getting smaller 

Bedrooms/laundries getting bigger in two-bedders-plus 

Mega-tower projects are 'off-radar' 

Baby-boomers want exclusivity 

Next-geners dominate apartment rental market 

Demographic profiling defining Melbourne's apartment precincts 

Prospect of positive cash-flow reignites investor market